"Invincible, lyrical, miracle man… uh / But back to the matter at hand" – Nas, "Surviving The Times"
As Hip Hop fans, we frequently wax on the archetype of the uncompromising artist. We tune out in disgust when artists step out of the boxes we make for them. It's hard for us to support experimentation and even harder to support commercialization. Above all else, when we smell bullshit coming through the speakers we let it be known.
When an artist tries to shoot the easy hit in the pool of shallow trends, we cry foul. We usually behave that way. Yet, for some reason, when it comes to Nas we don't seem to.
He is not the holy grail of the uncompromising artist. There's also more to it than that the high quality outweighing the low. It's a scrappy togetherness that allows Nasir Jones to never be on schedule, but always be on time.
Nas's sharpest skill as a rapper is story. His story — one of survival — has allowed him the ability to remain relevant enough to matter and the space to push the genre forward enough to be considered innovative. Irreplaceable, in fact. All the while he's been able to constantly remind us and shield us from his flaws as an artist, a celebrity and a man.
It's high time to figure out how he's managed that magic trick.
The Illmatic Era (1992-1995)
"Then I rose, wiping the blunt's ash from my clothes / Then froze only to blow the herb smoke through my nose / And told my little man I'mma ghost, I rose / Left some jewels in his skull that he can sell if he chose / Words of wisdom from Nas try to rise up above / Keep an eye out for Jake, Shorty Wop, one love." – "One Love"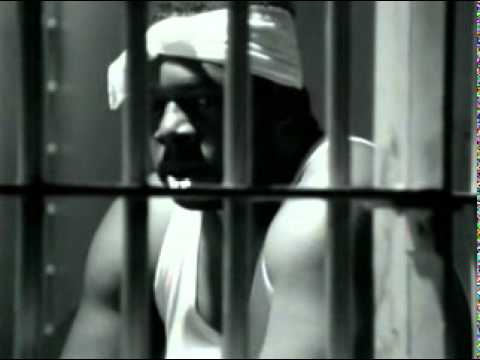 Nas released his 1994 debut album as a teenager. When he came out, he wore his own stripes. Adding on to the houses Rakim and Kool G Rap built, Nas was able to be buttery and choppy ("Represent"), witty and straightforward ("It Aint Hard To Tell"), hood and introspective ("N.Y. State of Mind"), empathetic and earnest ("Life's A Bitch"), grandiose and humanistic ("The World Is Yours") — and finally, original and narrative ("One Love"). Illmatic was an experiment. It tested Rap's ability for complexity. It asked if Hip Hop was ready for complicated story telling, vivid descriptions and round characters.
It's the most explicit example of artistic tunnel vision. Illmatic is unfiltered. Nas developed and executed creative lines independently of what else was happening outside of his immediate reality. This solo exploratory tendency would reappear in every album afterward. Later though, his attention invariably turned to what else was going on back on Planet Rap.
As much as all rappers would like to be doing their own thing, outside of a debut album, that's almost an impossibility. Expectations mean a lot and the stakes are high to get there again, and again. Nas was no exception.
The Mafiaso Era (1995-1996)
"So many years of depression make me vision / The better living, type of place to raise kids in" – "If I Ruled The World"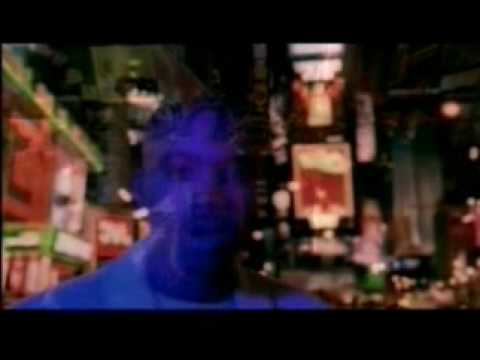 The dark "Affirmative Action" was damn near Rap's Godfather. It embraced what would become a rapidly manifesting Mafioso ethos that would Nas and his running mates would obsess over during The Firm album. He slipped and struggled trying to find a parter or two who didn't drag him down and you get the sense that "Affirmative Action" may have been a mirage in that pursuit.
A reworking of British New Wave jam "Sweet Dreams (Are Made of This)" sought to toss a Rap spin onto It Was Written. The fact thaat Marilyn Manson managed to cover the Eurythmics' hit a year prior on the other end of the music spectrum wasn't a coincidence. If "Street Dreams" was a success than "If I Ruled The World" was just short of a masterstroke.
The song sustained the growing desire for the female-laden heartfelt hook between stanzas of New York grit. Above all else, "If I Ruled The World" boasted an unadulterated and exaggerated positivity and unapologetic optimism — a testament to the Hip Hop Nas grew up listening to. It was, without-a-doubt, Nas' biggest single until that point although his career then took a less-critically receptive turn.
Crew Love Era (1997-2001)
"So play the low, change your clothes, pack your bags / Watch what you say on this phone, get home fast" – "Phone Tap"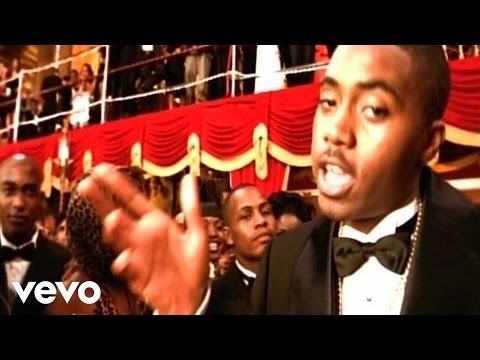 Nas chose his third full-length release to be a collaboration with The Firm. The Album's single "Firm Biz" wanted to match Mafioso situations with a funk-flash hook from diva Dawn Robinson (En Vogue). It went wildly awry. To remedy the situation, Foxy Brown just covered her naked body in money and they paid Joe Pesci for a cameo in the video.  It just all sounded fugazi. The jig was up before The Firm really got a handle on any real estate. 
Nas had helped establish the trend of the a cool, collected mobster character and now he was helping it disintegrate. The quiet, recluse G died and the obtuse, tasteless dealer era began.
Of the seven Dr. Dre-produced songs on the album "Phone Tap" did exceed expectations.Cats stayed schemin'. Had the original Firm track, "Affirmative Action" not been so unbelievably dope, an entire album probably wouldn't have ever seen the light of day. It wouldn't be the last time Nas would squeeze a single into a collaborative album, as we see later with "Road To Zion." It would spell the end of The Firm, but not the end of Nas's early career slump.
Changing Lanes (1998-2001)
"First it was 'Nasty,' but times have changed / Ask me now, I'm 'The Artist'" – "Nas Is Like"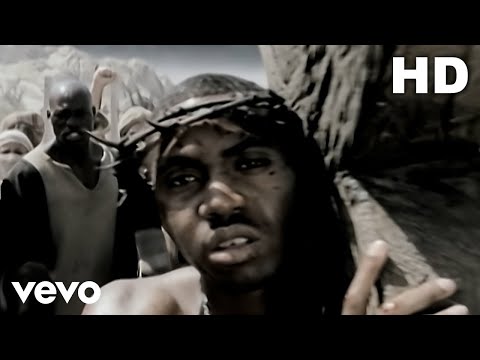 Nas stumbled into 1999 after a disastrous foray into film, a weak collaborative album, and his Mafioso persona dangling by a thread. Releasing I Am…'s lead single "Hate Me Now" did a number of things, exonerating some of his problems and compounding others.
Teaming up with Diddy (t/k/a Puff Daddy) in general was a move that ran both in line and in contrast to where the mainstream was. Nas was less criticized for flowing for the street and more for his dress code. Nas played Jesus in a Hype Williams directed video. Flashy suits were worn, things blew up, and Bill Gate dreams were had.
If it weren't for a DJ Premier-produced self-indulgent track, maybe he would have spun out of control. "Nas Is Like" reminded Nas himself of himself. It picked up where "It Aint Hard To Tell" left off half-a-decade earlier. It paid almost no attention to what people wanted to hear.
Some of the I Am… songs speak to less to the struggle to build the right single and more to an artist who's unwilling or unable to change enough to create with artists that are drastically different from him.
"I make hits now, money I flip now / Hood fella every honey wanna kiss now" – "You Owe Me"
By far the snazziest tool at an artists disposal at the end of the '90s was having their own record label. It's at best providing the artists a treehouse in the backyard, where they are free to play without causing wreaking too much havoc. Nastradamus was the first release under the imprint bone Columbia Records threw to Nas: Ill Will Records.
Ginuwine was the next artist Nas (or Columbia or Nas & Columbia) enlisted in search of a smash. The mustached R&B maestro was in the heat of his career. Nas may never sound right over a Timbaland beat. On the album's title track Nas slides his vocal scale up a few notches and takes a stab at singing for one of the only times during his career. He considers the "Nasty Nas to Esco to Escobar to Nastradaums" evolution over L.E.S.'s sample snagged from The James Brown Band's "Monaurail" jam.
As "Project Windows" describes, Nas sounds uninspired and tired throughout the album. It was, without a doubt, his career low-point. He had nowhere to go but up at the turn of the century — either by following the mainstream or by his own, goddamned, astronaut self.
"This music mogul rollin wit a hundred soldiers / Gangstas we postal" – "Da Bridge 2001"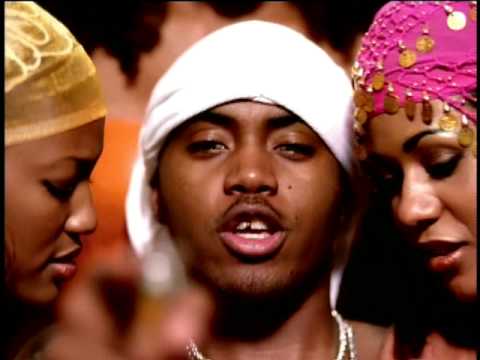 For his next foray into super-group land, Nas enlisted some of his homies, Wiz, Horse, his cousin Nashawn and his little brother Jungle. Unsurprisingly, they were far less talented than AZ, Foxy Brown and even Nature (let alone Cormega). It was entourage Rap like entourage Rap had never been done before.
The commercial culmination of QB's Finest was "Oochie Walley." It was what "Big Pimpin'" would have been if it took place in a Moroccan Motel 6. Nas began by biting the most bitten Snoop Dogg line ever to set off one of the worst attempts at a club banger by any established artist. The Bravehearts pack lines with enough lazily described raunch to send even the wettest broad home bone-dry. At one point Jungle insists he's gonna, "Hit her where she doo-dee at."
There was a low-key moment of Hip Hop history on the album's second track "Da Bridge 2001." As much of a career rut as he currently found himself, he still commanded a great deal of respect both from and for forebears of Queensbridge Hip Hop.
Jay-Z wasn't the only one scratching his head. Is it "Oochie Wally" or is it "Da Bridge"? Could it be both?
The Emcee Renaissance (2001-2002)
"I crawled up out of that grave, wipin' the dirt, cleanin' my shirt / They thought I'd make another Illmatic / But it's always forward I'm movin' / Never backwards stupid here's another classic" – "Stillmatic Intro"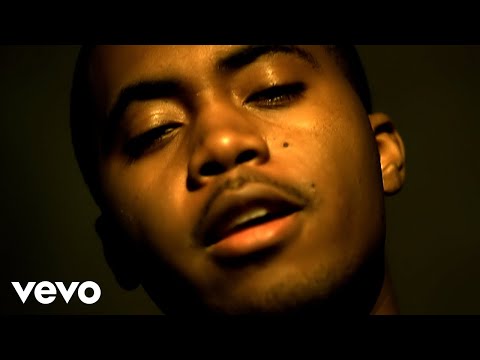 2001'sStillmatic wasn't better than Illmatic but possibly more important.
Someone made the wise decision to leave Nas's last gasp Braveheart-crew-cut-hail-mary out of the playbook for Stillmatic. The song, "Braveheart Party" and featured Mary J. Blige and everyone brought their worst to a Swizz Beatz production that's mostly disappeared from existence since. Stillmatic's success owes something to this omission.
Three songs define Stillmatic. Each propelled him back from the depths of irrelevancy by different means. "Got Ur Self A…" employed The Sopranos theme sample at the peak of the HBO series's popularity. Nas flipped it as the rallying cry for his return. "One Mic" saw Nas as his introspective best with a sincerity and passion only the best rappers can muster once or twice in their career.
"Ether," regardless of who's side you were on, changed so much of what battling was that it became a verb. You can't go against the grain more than personally attacking the game's most popular emcee. Nas did more than just ether Jay. He ethered himself, his past, his mistakes.
How Illmatic could he still be? It was a battle against his lesser self. His better half won, when it mattered most.
"Fuck it. it's just an intro / Hate it or love it, like it bump it or dump it / Writing, across the stomach spell God son" – "Purple"
The release of The Lost Tapes saw Nas gain traction with fans more concerned with his storytelling and less with his hit at-bats. It's rare to see tracks with the smooth-movements of "Purple" and screenplay-worthy, clip-dumping, knife-swinging, glass-shattering gangster-gothic feature film that is "Blaze A 50," considered unfit for a major Rap album. It's true collection of B-Sides that fit conceptually well together only in that, they fit nowhere else.
"Illmatic, I was boss, It Was Written, I flossed / One of the most creative LPs ever to hit stores / In the Firm I learned I Am Nastradamus / QB's Finest, "Oochie Wally," faced more problems / I gave it all up so I can chill at home with mama / She was getting old and sick so I stayed beside her / We had the best times, she asked would I make more songs / I told her not til I see her health get more strong – "Last Real Nigga Alive"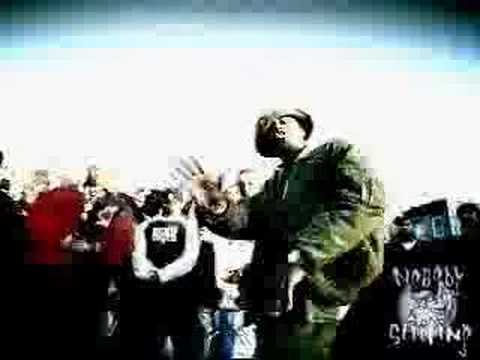 The second album of his career restart functioned a lot like It Was Written did for Illmatic, more subtle continuations and less leaps. "Made You Look" built off of "Got Ur Self A…," "I Can" turned the "One Mic" knob a little toward the corny by way of staple Nas good intention. "Last Real Nigga Alive" was the "Ether" victory lap.
"Thugz Mansion" turned 2Pac acoustic and along with "Dance" slowed Nas down to look at the gap between his adolescence and his adulthood. "Book Of Rhymes" was the beast added to the "I Gave You Power," "Rewind" creativity corral. "Zone Out" was the last episode of the Braveheart duds. He handed his homies the keys to the Ill Will Records treehouse where they put together Bravehearts in 2003 and Breavehearted 2 in 2008, with minimal Nas appearances.
Eminem, Kelis and Beethoven were all also involved. God's Son came a time when Hip Hop itself had rounded a corner of acceptability in mainstream America. Nas felt safe to take risks again.
Gestalt Theory (2003-2005)
"I'm dreaming of a time I was silked out at the peak of my career / But I always choked out, leaving mad money on the table at crazy amounts / I would hit the scene for a second and bounce" – "Live Now"
During his double album Nas kept his mainstream desires at bay. Instead he took chances with a fabricated female persona ("Sekou Story"/"Live Now"), a single with his father ("Bridging The Gap"), and an entire biography of one of his influences ("Unauthorized Biography Of Rakim"). There was no prior evidence that any of these approaches would find a way to work the charts.
Few, if any rappers dedicated an entire song to their wife ("Getting Married"). Stranger still was that it followed songs boasting astrologic women snagging Ludacris in tow ("Virgo"), STD-laden sex tales ("Remember The Times"), and a psychotic search for the perfect sexual companion ("The Makings Of A Perfect Bitch"). Finally, "Me & You" was a sincere number dedicated to his daughter. This embrace of his personal life would reach full fruition in 2012.
Post-50 Cent New York City wasn't exactly oozing with songs like the gutter-gluttonous "Thief's Theme" either. The goal was to get thugs to the club not make them proud to be on the streets. Nas didn't really seem to care. He was back doing his Hip Hop his way. Then he realized that Rap had changed.
Statement Albums & Concept Rap (2006-Present)
"I had off-time, was bored wit this / I coulda made my double LP, just by samplin' different parts of 'Nautilus' / Still came five on the charts with zero audience / The lane was open and y'all was droppin' that garbage shit" – "Carry On Tradition"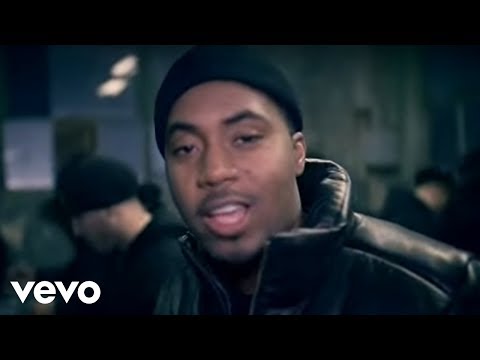 After doing whateverthefuck he wanted during his double album, still managing to go platinum, but not seeing the critical reception he probably wanted, Nas realized he needed to find a better balance. He did tossed subtlety to the side. 
Nas recorded Hip-Hop Is Dead with will.i.am's help. Will was having a hell-of-go alongside Fergie at the time and tweaked the same Incredible Bongo Band "Apache" sample used in "Thiefs Theme." Nas cut will's over-produced-pop touch with a the thoughts of a vigilante Hip Hop missionary.
What could worse for your spins than a song about murdering radio deejays?
Positing at the podium to either literally or symbolically morn Hip Hop's lifespan coming to an end, Nas schemingly investigated ("Who Killed It?"), reminisced ("Can't Forget About You"), romanticized ("Hustlers"), ignored ("Still Dreaming"), repaired ("Black Republican") and prayed for ("Hope") his first-wifey during the album.
Nas did benefit from was the controversy his declaration unearthed. He would continue this dash towards controversy during all of his subsequent releases. Nothing smells as sweet as well-oiled controversy.
"So Untitled it is, I never change nothin' but people remember this / If Nas can't say it, think about these talented kids / With new ideas being told what they can and can't spit / I can't sit and watch it, so shit, I'ma drop it" – "Hero"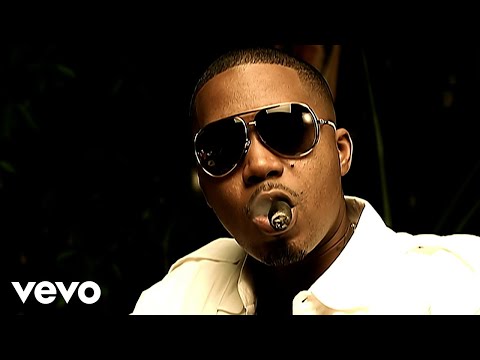 Nas chose to push the controversial envelope further. He made headlines when his tentative title for his ninth studio album leaked. He wanted to call it Nigger. It came out untitled.
On the album, Nas facilitated the conversation around contemporary American Blackness. The 2008 release coincided with the most publicized election in American history. Wearing white tees, blue jeans and red bandanas, he recorded provocative tracks including an onslaught on a news organization ("Sly Fox"), an extended culinary metaphor ("Fried Chicken"), an extended insect metaphor ("Project Roach") and a song about the use of the most charged word in the English language ("Y'all My Ni**as"). Again, the norm would have been only a line or two by another rapper. Nas turned these concepts into whole songs.
Two of three "Hero" verses and "Make The World Go Round" reached for the charts. Polow Da Don, Cool & Dre, Mark Ronson, Chris Brown, Game, and an island video shoot were all aids in the commercial pursuit, where only stic.man and The Last Poets held down the album's politically-infused content.
After such a fierce meditation on America, it was only logical that Nas got the hell out.
"The slums, diseases, AIDS / We need that all to fade, we cannot be afraid / So who are we today? / We are the morning after, the makeshift youth / The slaveship captured, our diaspora is the final chapter" – "Africa Must Wake Up"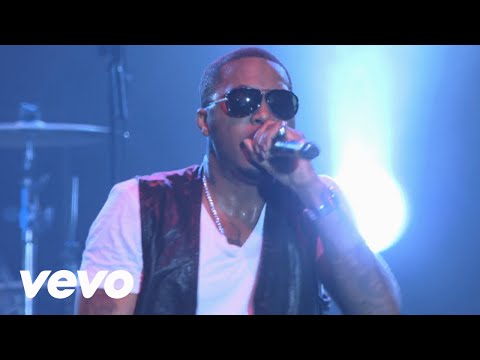 An Obama-led Neo-Afrocentrism led Nas to investigate the Africa to an extend he hadn't before. Distant Relatives is an extended assessment of the process of tracing African ancestry and exploring the world's forgotten continent. Reggae and Hip Hop were equally used alongside samples of African music. Content wise Africa is a petri-dish of controversy. Nas and Damian Marley put various lyrical beakers to use.
From the first guitar strum, we all knew "My Generation" was a bad idea. Something of an "I Can" part two, where little Lil Wayne plays man in the mirror. Wayne was on top of the music world in 2010, but it wasn't enough. "Africa Must Wake Up" and "Tribes At War" (with Somalian-born K'Naan) went over better. These and darker tracks like "Dispear," "Patience," and "Friends" did more to accomplish the same ambition goal of African and African-American empowerment.
On the back of the Obama victory and the world's attention towards the continent with the 2010 World Cup in South Africa, Distant Relatives was timed perfectly. The most unique and ambitious of all the Nas projects, it was clunky at times but got him to Africa and back intact.
"The noise in my head / The curse of the talented / Strong communicator, vagabond / I'd gallivant around the equator / If that would get me off the radar" – "Cherry Wine"
By the time his focused returned home, things in his personal life had exploded. His marriage had disintegrated. He had tax problems. He had a bizarre African concert fiasco that involved a mini-hostage situation.
"Daughters,""Bye Baby," "Reach Out," "No Introduction," and "Cherry Wine" were all peeks into the peaks of his personal problems. Celebrity cultural obsessions and social media storms have reached beyond critical mass in 2012. Nas does a gossip number on himself with a humility that managed to keep his humanity in tact.
He'd thematically gone from killing a genre, beating the N-word to a pulp, and reversing the Trans-Atlantic slave trade to talking completely about his more TMZ-ready sides.
"Summer On Smash" was the latest crack at a Swizzy beated party jam, again without working out. The islandy, Heavy D graced "The Don" condoned codeine, opposing the direction the industry is leaning. Songs like the sultry, summer night "Stay"  and the spaded pace of "World's An Addiction" dig into an emotional width Nas needs.
Life Is Good wore his emotions on his history's sleeve, inside his anxieties, beside his accolades and right smack on his album cover.
"A project minded individual, criminal tactic / Us black kids born with birth defects, we hyperactive / Mentally sex-crazed, dysfunctional they describe us / They liars, at the end of the day, we fuckin survivors" –  "Triple Beam Dreams"
Nas is a man of many minds. Mafioso, music mogul, activist, Afrocentrist, crook, sex fiend, lover, divorcee, father, teacher, homie, historian, religious devotee, connoisseur, narrator, poet, and most of all, a storyteller. Mangling those minds into coherence on 10 separate solo-album occasions has been a process yielding plenty of pitfalls.
Those pitfalls were never fatal. If anything, they made him sound stronger over time. In Nas we see the artist and the art as one, with more contradictions than we're used to.
Nas has survived through his storytelling. It's an ability he's nurtured by living a life worth telling someone about. His career mirrors that life. He's been rich longer than he's been broke, but he's still struggling. Fighting different kinds of battles on different fronts. His struggle to survive won't end while he's still breathing.
Until that changes, Nas has proved that his story is worth listening to.
Alex Dweezy Dwyer has written about Hip Hop for over eight years, coincidentally the same year he got his first passport stamp in Paris. He's since lived in Rio De Janiero, Madrid and Chongqing, visited many other countries and spoken to many emcees. He calls Los Angeles home. Follow him on Twitter @adweezy.