While Eminem, Lil Wayne, Jay-Z and Kanye West remain Rap superstars, the last two years of Hip Hop have welcomed some new blood to the conversation. Artists like Drake, Wiz Khalifa, Nicki Minaj have released major label debut albums, and conquered the charts, the radio and become household names. Others are patiently waiting, and releasing project after project on independent labels, still to be labeled "new artists."
For the second consecutive year, HipHopDX wanted to acknowledge five of these hard working, super talented new artists, that in actuality, aren't so new at all. Some have major label backing now, others remain in the underground grind. While Hip Hop continuously (and rightfully so) celebrates freshmen talent, DX opted to knight five hand-selected emcees, chosen by members of our editorial staff, that we want to be looked at as great artists, nothing new about it.
From June 4 through June 8, 2012 HipHopDX will post these celebratory editorial pieces each day, unveiling our mystery picks. Do you agree with the choices? Do you agree that they're beyond the "new artist" stigma? Weigh in.
Has-Lo: School Of Conversation
Although it has been a decade since the iPod has launched, it seems that "Headphone Rap" is scarce these days – at least in polished retail form. Interestingly, a lot of important emcees began connecting with fans through cheap (pre-Beats By Dre-era) headphones with the kind of Hip Hop that feels like an intimate conversation ideal for sidewalks and public transportation. While Ice Cube or M.O.P. make great listens for the gym or stop-n-go traffic, classics were coined in Common's Resurrection, Atmosphere's Lucy Ford EPs, and Scarface's The Diary as albums that seemed to really close the gap between artist and listener. These works, along with numerous others from the '90s and early '00s, I think are better played alone than for groups. Within the category is a certain appreciation for subtle delivery, delicate wordplay and three-dimensional first-person accounts of rappers striving to elevate, both from their environments as well as people.
Has-Lo is the purest creator of Headphone Rap I have heard since the arrival of Blu. The NorthPhiladelphia native released his acclaimed, self-produced 2011 album In Case I Don't Make It and its industry-who's-who remix counterpart Conversation B last year. Whichever your musical preference, the lyrical content feels like invading a basement studio or an audio version of a prodigious poet's composition book. Cultural trailblazers see it too. "[Has-Lo] has a really dope voice with this laid back, nonchalant flow, but it's powerful and rugged at the same time. That's a hard balance to strike," says esteemed veteran author J-Zone, who produced the beautifully-chaotic "Lightyears" on Conversation B.
Indeed, the fact that Has-Lo raps mostly at a speaking tone is unique. Few emcees these days seem to rap in their speaking voice, after choosing melody or strong oral emphasis to make the verses more dramatic. Without doubt, Has-Lo has a delivery, but the "nonchalance" J-Zone points to, I identify as an indifference to whether or not anyone is actually listening. It's as if the artist has to say what it's in his verses anyway, and that only enhances its sincerity. The journal-style of songwriting feels more authentic, especially in a decade when heartfelt tracks that succeed (think Beanie Sigel's "Feel It In The Air" or Eminem's "Not Afraid") often feature forced vocal deliveries that seem to do the feeling for you. Has-Lo does not do that, but he certainly shares the depth of those type of records. "His material rests in a levitating space between the Now, the Then, and the Becoming; whether he crafted a beat two years ago and wrote the rhymes yesterday, or penned the lines six months ago, and the beat is being constructed as i answer these questions, Has' art always remains relevant and urgent," says Wrecking Crew band-mate Curly Castro. Has possesses an old-soul vibe that shies from references that leave his lyrics or sound dated. It carefully walks the line between an homage to days past and topical to the here-and-now.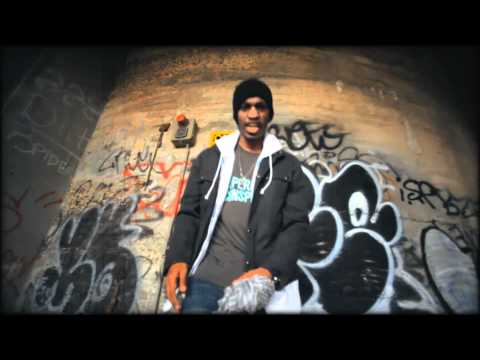 Zilla Rocca is the third member of Wrecking Crew with Has and Castro as well as an established solo artist, compares his band-mate to one of the greatest Headphone Rap luminaries of all time. "Has is the most eloquent writer I've heard since Nas. His word choices are graceful, even when the beat is hard or the subject matter is highly personal. No other emcees are doing that. All the reviews of his work the past year, not one person likened him to Nas, which I think is a disservice to the time he puts into writing lyrics that are interesting, intelligent, and fly as hell. With all due respect, it's easy to copy a style like [Lil] Wayne or Drake. No one can jock Nas – there's too much thought, subtlety, and humanity in his work."
"My eyes x-ray the city / then I avoid all the trappings / I been around for each new change in slang and fashion / I've seen the one who follows a trend or trendsets / I've seen shorty thinking she grown 'cause she got breasts / Spend her money on some herb when she get her little check / Them dudes risk it all for a pump and some head / Sportin' summertime babies from wintertime sex." – Has-Lo, "Untitled (Hold On)"
The wisdom in Has' lyrics goes beyond an artist who first appeared in "Chairman's Choice" and Pitchfork in 2011, but somebody who seems to have made music much longer, a peer to the guys who seem to influence him. Having first met the elusive Has-Lo in Center City Philly earlier this year, the careful speaker confirmed that he is the proverbial artist who spent a lifetime making his debut album. He has entered high-profile battles, rocked New York stages, guest-rapped and produced for an array of out-of-market acts and still finds himself in an often cannibalized Philadelphia Hip Hop scene. "I love what we do because we don't fit into any existing archetypes in Philly," states Zilla, speaking about Wrecking Crew, as well as the individual artists, also including producer Small Professor. "We're not Okayplayer, we're not Army Of The Pharoahs, we're not in the battle scene. Hipsters don't worship us. We sound nothing like Meek Mill or the old Roc-A-Fella [Records] era of Philly rappers either. It gives us an edge to try something new."
Although the reaction to his In Case I Don't Make It lyrics reportedly leave the artist feeling pigeon-holed as an "emo rapper," Has-Lo takes the stage with a smile on a crisp February night at Philly's Silk City stage. Although his lyrics remain as subdued as they sound on the records, his presentation is animated. He jumps when the beat drops, he walks through the crowd, and his eyes telegram the message, from somber to cocky. The Wrecking Crew makes use of all the stage, and for what could be perceived as "just some rappity rap" show looks as choreographed as it is raw. A bedroom-emcee making Headphone Rap who has albums at retail and a stellar live show… the currency of 1980s and '90s Hip Hop is suddenly a rare coin, found here.
Small Pro, who was in crowd with his own crew that night, later suggests, "As an emcee and producer, [Has-Lo] made up his mind a long time about what works for him, what kind of lyrics he wants to write, what kind of sounds he wants to incorporate, and most importantly, what lyrics and sounds he doesn't want to incorporate into his work. He's a specialist." The two got in work, both with a remix on Conversation B, as well as "When The Last Leaf Falls" from Small Pro's Gigantic, Volume 1 2012 LP. With a recent mini-tour alongside Los Angeles' Open Mike Eagle, Brooklyn's PremRock and another Philly underground alum iCON The M!C K!NG, the hometown hopeful is starting to penetrate different scenes around the country and the culture.
Although dues have been paid back to the early 2000s, Has-Lo chose a career-path even his most buzzworthy and financially successful peers aren't – he's releasing physical albums. With Tucson, Arizona-based Mello Music Group (current home to names like O.C., Diamond District and The Left), Has went with an approach that matched his lyrical insights and aesthetic – 2LP and CDs. Albeit limited edition, the colored, full-artwork vinyl copies of Conversation B were being sold out of backpacks during the Silk City set. The whole slow and deliberate machine calls back to slow-building releases like The Juggaknots' Clear Blue Skies or J-Live's The Best Part, albums that are ageless in large part due to the several waves of discovery fans had with them. It matches the music and the experience beckons curiosity from those who never lived it then.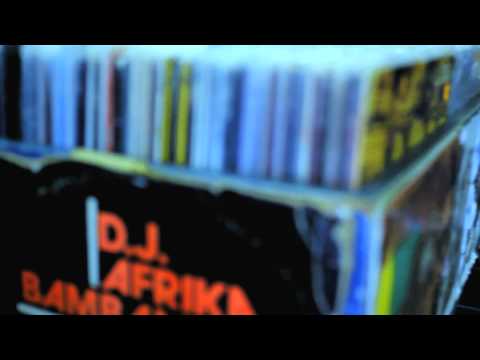 Just as the iPod replaced the Discman, the blog has replaced the basement. Has-Lo comes from a place and shares an experience that feels and sounds real, and he tells it both as a protagonist as well as a fly on the wall. A decade removed from the hallways, high school still matters along with family matters, in a Has-Lo verse. Recollections are interspersed with commentary on race and the ills of an over-saturated Hip Hop music industry – this emcee channels all of his thoughts and observations into verses and tracks and comes out with an honest, polished product that feels less like an all-knowing message to the listener and more like a conversation within a process. This is Hip Hop for the listener who has survived (in the truest sense of the word) from beats and rhymes.
RELATED: HipHopDX's 2012 Graduating Class: Kendrick Lamar, Action Bronson, Homeboy Sandman and Big K.R.I.T.
HipHopDX's 2011 Graduating Class: REKS, Fashawn, Vado, Curren$y and Freddie Gibbs.
Purchase Music by Has-Lo
Jake Paine is HipHopDX's Editor-In-Chief. He has worked for DX since 2007, after five years as Features Editor at AllHipHop.com. He has contributed to Forbes.com, The Source, XXL, The Pittsburgh Post-Gazette and others. He lives in Philadelphia, Pennsylvania. Follow him on Twitter (@Citizen__Paine)