While Eminem, Lil Wayne, Jay-Z and Kanye West remain Rap superstars, the last two years of Hip Hop have welcomed some new blood to the conversation. Artists like Drake, Wiz Khalifa, Nicki Minaj have released major label debut albums, and conquered the charts, the radio and become household names. Others are patiently waiting, and releasing project after project on independent labels, still to be labeled "new artists."
For the second consecutive year, HipHopDX wanted to acknowledge five of these hard working, super talented new artists, that in actuality, aren't so new at all. Some have major label backing now, others remain in the underground grind. While Hip Hop continuously (and rightfully so) celebrates freshmen talent, DX opted to knight five hand-selected emcees, chosen by members of our editorial staff, that we want to be looked at as great artists, nothing new about it.
From June 4 through June 8, 2012 HipHopDX will post these celebratory editorial pieces each day, unveiling our mystery picks. Do you agree with the choices? Do you agree that they're beyond the "new artist" stigma? Weigh in, starting today.
Kendrick Lamar, School Of Representative Geography
If you're the type that enjoys hunting down random video clips on YouTube, there's a great, previously unreleased DubCNN.com video interview of Kendrick Lamar from 2007 floating around in cyberspace. It features Kendrick during his "K.Dot" days being engulfed by what must be the world's largest hoodie. Aside from being a nice piece of nostalgia, one of the reasons I watch such clips is to try and get some insight on what changes our favorite artists have gone through between the proverbial then and now. In the case of Compton's Kendrick Lamar, a whole lot changed during the last calendar year.
In addition to turning the tassel from right to left—rocking Coachella with Dr. Dre and having him as the featured guest on "The Recipe" means the Top Dawg Entertainment prodigy is being positioned as the most commercially visible artist on the Left Coast. Interscope Records is literally banking on it. That's a tall order, and as his verse from fellow Black Hippy member Ab-Soul's "ILLuminate" shows, Kendrick Lamar is aware of it.
"Racks on racks / I don't rap on tracks / Without my A-game / So please don't ask / Me about no pressure / Bitch with a grip / Of my fingertip / I can hold this coast together…"
To truly understand how and why Kendrick Lamar went from obscure to damn near omnipresent, people on all sides of the Mississippi River would do well to divorce themselves from this bullshit notion of "resurrecting" or "bringing back the West." Aside from being a slap in the face to California residents consistently putting out quality music, it forces you to subscribe to a Hip Hop fairy tale. No one is going to ride out here in a magical lo-lo and dominate the charts with a mix of commercially viable gangsta shit. Kendrick may have told us to look out for it, but Dr. Dre has already announced that Detox isn't happening. And Game was the last of that breed, when he moved 2 million copies (5 million internationally) of The Documentary back in 2005. With all due respect, even Game probably can't do that again. It has nothing to do with his skill set—a great ear for beats, underrated flow and an insatiable appetite for beef and theatrics—and everything to do with the way we consume music. Guess what? Game nominated his "The City" collaborator, Kendrick Lamar, as the West's next ambassador. And since Game was the last person to turn a Dr. Dre prescription into major label success, his co-sign counts.
While 2011's #Section.80 was very well received, and generated buzz on every blog, site and social network remotely associated with Hip Hop, it wasn't a commercial smash by any means. Within weeks of its July 2 release date, it was in the Top 5 on the iTunes' Top Album Charts and the second best selling Hip Hop/Rap album. But plenty of other artists have accomplished that feat, and we don't see Jimmy Iovine opening up the checkbook for them. So how did one Kendrick Lamar Duckworth go from only being known by the Hip Hop intelligentsia to making what is universally regarded as one of 2011's best albums and the centerpiece of a joint deal with Aftermath and Interscope?
"As a camp, me and Jay Rock separate ourselves from everybody," Kendrick explained, in one of the many subdued answers during his recently unearthed DubCNN interview. "We're just bringing the pure form of artistry to the music game. Everybody gets set in their own genres of Rap: Gangsta Rap, Happy Rap, Commercial. We're doing everything. We ain't one-dimensional. You can't put no label or title on us. We're just being true to ourselves and expressing ourselves on these records. That's everyday life."
Those remarks were uttered was when Jay Rock was looking at a deal with Warner Bros., and few knew about his fellow Black Hippies Kendrick, Ab-Soul and Schoolboy Q. The only reason those quotes are even captured on video is because Jay Rock—the intended target of DubCNN's cameras that day—told the filming crew, "You see this lil' dude right there? You need to get him on camera. Trust me."
Jay Rock was right. And the approach to making music hasn't changed. Through Kendrick's Training Day, O.verly D.edidcated and #Section.80, you see a progression of music with both increased quality and accessibility each time out. While few, if any, predicted this happening, even people disillusioned with the current state of Hip Hop all collectively saw when it happened.
"He was sort of shy and humble, yet confident," offered Nima Etminan, who conducted that 2007 interview. "Everybody in the camp, including the CEO, Top Dawg, seemed very sure that K.Dot was going to be a problem in the future. Kendrick is still a quiet guy. When you see him backstage at shows he's usually in a corner with one or two of his boys, having a calm conversation or typing on his phone. I haven't seen him surrounded by groupies or popping bottles or anything of the sort…I think he still hasn't quiet realized how big he has become, and that's keeping him grounded."
Despite the fact that they're really true, writers like me use quotes like that for the same reason women listen to Adele when they need a good cry—we're hoping for some kind of emotional resonance with the audience. But the response to #section.80 and everything Kendrick-related after it, shows that something obviously resonated.
"I'm not on the outside looking in," Kendrick quipped on "Ab-Soul's Outro," another #Section.80 offering. "I'm not on the inside looking out. I'm in the dead, fuckin' center lookin' around. You ever seen a newborn baby kill a grown man? That's an analogy for the way the world make me react. My innocence been dead. So the next time I talk about money, hoes, clothes, God and history all in the same sentence, just know I meant it. And you felt it. Because you too are searching for answers."
You felt it. We all felt it, and many of us not only bought it but also bought into it. As a listener and so-called critic, I'm somewhat surprised at the lack of recognition of Kendrick's improvement from a purely technical point of view. Aside from ditching the Barbara Walters Rotacism schtick of "don't wuwwy" found on O.verly D.edicated's "Michael Jordan," Kendrick quit doing that thing where he purposely let his flow deteriorate at the end of verses (see "Look Out For Detox"). Call it nitpicking if you must. But these are the kind of details that are usually the byproduct from spending hours in the vocal booth perfecting one's craft. The generational bias between Hip Hop's old and young is still alive and well. But one of the ways to shrink that gap is by impressing the old heads with a tireless work ethic. That's one of the qualities that earns recognition from veterans like Dr. Dre and O.C.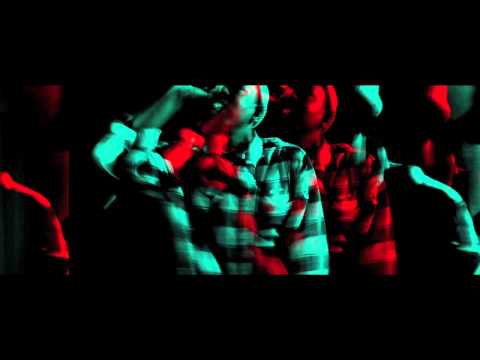 "We had a lot of emcees in the '90s," O.C recently explained to HipHopDX. "So if you picked up somebody's album, that made you go home and say, 'I'ma write some shit.' I don't get that now, not from a lot of the younger cats. I get it from Kendrick [Lamar], I get it from a few. But for the most part, I don't get that feeling. So I have to go back and listen to old stuff. Or I have to listen to [Kendrick Lamar's #Section.80 or Rasheed Chappell's Future Before Nostalgia] and be like, 'Damn, shorty's spittin'!'"
Right now, there's probably another newcomer on a similarly obscure YouTube video. And maybe in five years, we'll look back with the same kind of admiration we're giving Kendrick Lamar now. Maybe. But what Kendrick Lamar pulled off was a culmination of his previous five years being concentrated into less than 12 months of channeling the fire and brimstone of Game's early work with JT Tha Bigga Figga, the pinpoint precision of vintage Ras Kass, and sometimes emoting at Drake-like levels. All of which is important for critics, but crucial for the demographic that still actually pays for music.
For one last bit of perspective, all you need to know is that in October of last year the purported Detox single, "I Need A Doctor" had been certified as double platinum by the RIAA. At the same time, "Kush" had peaked at the number 16 spot on Billboard magazine's Hot 100 chart, where it would spend the next 34 weeks. The commercial success was nice, but Dre was already making a ton of money off of his Beats brand and his back catalogue. Meanwhile, fans were either giving mixed reactions to the above singles—or in the case of the leaked Jay-Z collaboration, "Under Pressure"—outright panning them. Combine that, with the fact that TDE turned a bunch of critically acclaimed but modest commercial sellers into a joint venture with Dre, and you have a valid basis for what may be 2012's most unpopular opinion. Strictly as Aftermath's founder, maybe Dre needs Kendrick more than Kendrick needs Dre. The fact that anyone would consider such a notion is cause for Graduation.
RELATED: HipHopDX's 2011 Graduating Class: REKS, Fashawn, Vado, Curren$y and Freddie Gibbs.
Purchase Music by Kendrick Lamar
Omar Burgess is a Long Beach, California native who has contributed to various magazines, newspapers and has  been an editor at HipHopDX since 2008. Follow him on Twitter @FourFingerRings.