If Top Dawg Entertainment's Black Hippy collective were the 1997 Los Angeles Lakers, then Ab-Soul would be Kobe Bean Bryant. It's true. Jay Rock fits the ultra-cool Eddie Jones mold – a super balanced, super consistent leader. Schoolboy Q is absolutely Nick Van Exel, a tricky – possibly polarizing – off-kilter cold-blooded killer. Kendrick Lamar is Black Hippy's Shaquille O'Neal – leading the league in multiple statistical categories, unquestionably the go-to guy every night. Ab-Soul, like Kobe cira '97 is raw and ambitious. He's a brash outsider who thrives off of unbridled competition and, when the cypher's complete, might be greatest of the lot. In 2011's Long Term 2: Life And Times Of The Broke And Almost Famous, TDE's secret weapon went public. 2012's #ControlSystem just might be the precursor to the Ab-Soul takeover.
Photo by Jerome D.
Ab-Soul Explains Meaning Of "Control System"
HipHopDX: How has it been over the years with Black Hippy, watching your crew grow but also growing yourself?
Ab-Soul: It's definitely been a lot of fun. We're definitely having a lot of fun with what we're doing. It's been a challenge. With every major thing you want to do in life, you definitely want to challenge yourself at all times and make sure you have whatever input into whatever you're standing behind.
DX: I think that's one of things [you end up] sacrificing as an artist over the course of a career when you start adding label expectations and fan expectations. Sometimes it seems like you can get away from the essence of what it is you're doing and why you do it.
Ab-Soul: Word. I've been doing this since I was a kid, man, and I started doing it because it was fun. I just want to keep that same attitude my whole career.
DX: You've got a lot of really notable bars that have left impressions on people in a fairly short time. I think 2011 was a great year for you lyrically. One of the joints that really stands out to me in your catalog is "Be A Man" off of [Long Term 2: Lifestyles Of The Broke And Almost Famous]. On the final verse where you're talking to your step-pops, you [say], "I looked him in the face and said, 'It ain't about the money / And honestly, buying an education sounds funny.'" I've never thought about how ironic it is that we actually spend so much money on education. You look at how student loan debt now is in the trillions. Kids coming out of college don't have jobs. It is kind of ironic that we charge so much for an education. Where did that come from? What brought you to that point?
Ab-Soul: Two words for you, brother: control system. Simple as that. Everything that is mandatory in this country is a control system. A lot of the economy, society – it's all controlled. Politics. It's a big production, if you will. I just think I'm one of the people that's kind of aware of that.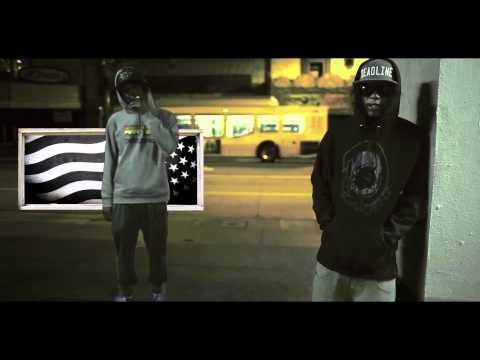 DX: When did you first notice this? I don't think you're alone by any means, and I don't think there are a lot of people who speak up about this stuff in a way that's as effective as you do on wax and through your music. When did you come to this conclusion that a lot of this stuff is orchestrated?
Ab-Soul: Because you can go get a library card for free, I think. Right? Back in the day when I got my library card, it was for free and it had all the information you would find in school if you know how to read. If the goal is to get the information or the education, why would you want to pay for it if it's free? Of course you have the Internet and things like that. But I know it, why don't I just share it with you? If I know how to do a heart transplant, why don't I just teach you how to do it? Why do I have to charge you to do that? It's important to keep people alive, right? So why do you have to pay people a lot of money to learn how to do it? I just don't get it. It doesn't make sense. Am I right or wrong? I mean, if I need a heart transplant, why do I have to pay to get a heart transplant? If everybody is so concerned about staying alive, then why don't we just all teach each other how to do a heart transplant? There's a lot of people that know how to give heart transplants. Why don't they just give a free seminar on how to give a heart transplant? Why does it have to cost so much? Control system.
DX: Is that the broader concept around the album?
Ab-Soul: Yeah. That's going to be the concept. There's a lot of references on the album. I used a lot of ancient symbolism, ancient history. Music that I've grown to love over the years growing up and just showing how it all connects in an inspiring way. We're all connected. We all have the same DNA. I just kind of feel like we're getting away from the truth.
DX: The thing I think stands out about ["Be A Man"] is that your step pops showed a little cynicism at the idea of going into the music business when music isn't selling in the same way. What's your step pops saying now? Black Hippy is everywhere. You are a linchpin of that group. The group just signed with Interscope Records. How are those conversations these days?
Ab-Soul: Keep doing your thing! [Laughs] Stuff like that.
Ab-Soul Explains "ILLuminate" Lines About Jay-Z
DX: [On "ILLuminate" you rhyme] "I used to want to rap like Jay-Z / Now I feel like I could run laps around Jay-Z / Nas ain't seen nothing this Nasty / Big and 'Pac got it coming when I pass too…" Those are some weighty bars right there, man.
Ab-Soul: Yeah. Basically it's just a little warning shot at the throne. We coming. Don't get too comfortable. That's all it is. I respect all of those artists to the utmost. I've respected them through my entire career. It'll be an honor to meet all of them in some kind of way. But at the end of the day, this is a competitive sport and we're here to win.
DX: Do you think that most other artists or the industry itself still treats Hip Hop as a competitive sport?
Ab-Soul: Yeah, definitely. I just think with my generation it's more of monetary thing than actually trying to make a connection with people. We're trying to really touch the people rather just have the most reward. Does that make sense? A lot of the most popular rappers are really popular because of their status or their income or just their success or whatever. It's just too arrogant, man. We're just getting away from just really trying to connect and keep it real. It's just too arrogant. Everybody's talking about the same thing. You know what I mean?
DX: I think a lot of people feel the same way you do…
Ab-Soul: It gets hard to articulate sometimes because to each his own. I'm not going to tell any grown person how to act or what they need to be talking about because that's not constitutional. Much respect to everybody out there in the world that's trying to do anything and go hard at it, whatever you do.
DX: When you guys were leading up to inking with Interscope, what were you guys talking about amongst yourselves? What was Top Dawg debating back and forth? You guys waited a very long time to actually align with a major label after having such independent success. What was the tipping point for that decision?
Ab-Soul: Well actually, at this particular time, I'm not really at liberty to talk about that. But we're definitely building and definitely want people to look out and stay tuned for what we have coming in the future. I can't really speak on that like that.
DX: I'm always really interested in any artist or collective that signs with a major these days because there's so much opportunity independently…
Ab-Soul: Exactly, and that's our mind frame. We're not trying to ride the wave of having a deal. They reached out to us and we don't take that lightly. We understand that they need us and it's not the other way around. We already have a machine working. If a major label can't compensate us the way that we need to be compensated than it's not going to work.
Ab-Soul Recalls Touring With & Recording With Murs
DX: One of my favorite songs of [2011] was Murs' "Life And Time" [off of Love And Rockets Vol. 1 with Ski Beatz] with you and O.C. on it.
Ab-Soul: Yeah, yeah, yeah. For sure. That was tight.
DX: That song is ridiculous. It feels like three generations of lyricists really coming on a real lyrical level – from styles and skills wise, but also from content and message. How did you link up with Murs? What's your relationship with Murs like?
Ab-Soul:Murs had reached out to us last year, I think like early last year, just interested in the Black Hippy movement and what we were doing. It came time for him to hit the road for the "Road To Paid Dues Tour" and he wanted one of us to go. Kendrick [Lamar] already started getting shows on his own and he wanted [me] to roll with him and help him out. So we just decided to let me go, and we were able to build from there.
DX: How'd you record that joint? Did you send the track in, or did you guys actually get together and talk about it?
Ab-Soul: Yeah, I had to send it to him because he was in New York and I was in [Los Angeles] working on [#ControlSystem]. I really wanted to get in with him. I like to get in the studio and do it live like that, personally. But we had to do it via Internet this time.
DX: What's the difference between being in the studio live as opposed to just sending it around?
Ab-Soul: It's just the energy. It's Murs' record so it's best to be in the same vicinity of the artist if I'm going to be featured. The same thing with me. If you're going to be featured on my record, I'd like to be there to make sure that we see eye to eye on what's going on. If we're all the way across country, I'd just kind of have to listen to song hear the vibe. We definitely want to try to get as much energy as possible when working on these records. It's all vibration. We're moving to a heart beat. Apply all of those mechanics to what we're doing.
DX: That first line is really interesting to me. "If it wasn't for this Hip Hop shit / I'd probably lose it…" You grew up in a record store. Your family business was a record store. You once described how when you left the record store, there wasn't music at your house. It's kind of a different story about [how artists find] Hip Hop. These days, most artists tell the story of the their father put them on to Hip Hop, or their homies. You seem like you were slower than expected to fall in love with Hip Hop being that you were in a record store everyday.
Ab-Soul: Exactly. There's a lot of irony in that, for sure. I was always able to read well and was very comprehensive. I think once I figured out all of those things going on in Rap, Hip Hop music – the best artists were applying all of those things that I grew to love anyway – I just finally made the connection. I can tell you something, but if I rhyme it to you, it puts more of an [emphasis] on it. You know how pimps rap to you? If you rhyme it, it makes it more interesting to people. It's more appeasing to the ear for some reason.
DX: With Top Dawg and Black Hippy, the emcees are out front right now. I think the producers are still waiting for their big showcase. You guys have an ill stable of producers but I don't hear about them as much as I'd expect to considering how ill your stable of producers are. Is that strategic? Are you guys just keeping them in house right now?
Ab-Soul: Yeah, definitely. It's just best to have your own team. There are definitely a lot of producers that I definitely want to work with, but I just feel more passionate about building a team; coming in with our own brand. I feel more passionate about that than jumping in and collaborating with all of the best guys in the game, you know?
DX: Sounwave is crazy talented, man.
Ab-Soul: Exactly. Sounwave brought me to [Top Dawg Entertainment]. He was the first producer that I ever worked with back when I was 12 or 13 years old. He was making beats on his Playstation – MTV Music Generator. We've been doing this for a long time.
DX: You've got your 10,000 hours in.
Ab-Soul: Yeah, exactly. So it's only right that we continue to build.
DX: With everything that you've seen as you've traveled, from unexpectedly getting props just for being in a Jay Rock video, to being one of the most anticipated artists in Hip Hop right now, what still surprises you about Hip Hop?
Ab-Soul: It's kind of like movies. With movies and video games, I always say to myself every time I see the new shit, like, "How are they gonna top this?" How are they gonna make a movie better than this? How are the graphics gonna improve from this? Somehow somebody always seems to come up with something innovative. I think that's the same thing that's going on with the Hip Hop culture. It's gonna continue to grow. It's living. It's breathing. It's gonna continue to grow and that surprises me every time. It surprises me that a guy like Drake can blend Rap and R&B. He really blends Rap and R&B in a way that is okay, when in Rap, that could be soft. If he did one more extra R&B song, he would be soft. He was able to come up with something innovative and make it big. Something new. Something refreshing. Not to say that he was the first singing rapper or something like that, but he's definitely one of the biggest artists in the game right now. It's 2 Chainz. These guys just keep coming up with this new flavor, this new style. It's exciting, man. I'm glad to be a part of it, man. I'm that I can contribute.
Purchase Music by Ab-Soul