2 Chainz knows the difference between the industry today and the industry that he walked into 10 years ago as half of Disturbing Tha Peace's Playerz Circle. Born Tauheed Epps, the rapper formerly known as Tity Boi, is all too comfortable with the idea of adaptation and taking advantage of second chances. How else can anyone explain his seemingly abrupt popularity within nearly every hip hop circle in under 18 months? His fame today is solely based on his willingness to hustle his mixtapes as if they were official LPs. He's scored features with everyone from T.I. and Jadakiss, to newcomers Big K.R.I.T. and Kreayshawn.
2 Chainz' insatiable work ethic and detail orientation is much of the reason why he's become one of the most ubiquitous breakout stars of 2011, releasing two mixtapes, Codeine Cowboys and TRU Realigion
, within months of each other. It's a fact surprising to nearly everyone that follows the genre as a so-called "insider." He's proved that sometimes, the experts are wrong.Usually, a rapper gets one big break to make a name for himself-2 Chainz is doing that on his second go-round. And doing it extremely well, proving that there is a method to the mixtape madness, and for every thousand artists that drop tapes daily, there's at least one that understands the science behind it all.
DX spoke with 2 Chainz about networking, self-motivation and visiting Forbes for a sit-down.
2 Chainz Explains Changing His Name From Tity Boi
HipHopDX: Did you change your name to make Internet searches for your projects easier?
2 Chainz: It was just me expressing myself as an artist. I'd been calling myself 2 Chainz for awhile now and it started to stick because I used to say it before my verses came on. I think the way I actually say it, "2 Chainz" and drag it out, makes it kid-friendly and lady-friendly and for the most part, today I came up with another answer because everybody asks me this on every interview, I just feel like 2 Chainz can also stand for, me coming out in 2007 with "Duffle Bag Boy"
, "2 Chainz" could also be my second chance at the same time. I'm saying I'm making the best out of my situation, and we outchea.
DX: So are you and Dolla Boy still in a group?
2 Chainz: Oh yeah, but I'd be a fool not to pay attention to the buzz 2 Chainz is doing. I came from a group, Playaz Circle. We put out two major albums, so I know what that's like. I experimented with records and singles, but now I'm tryna to get a 2 Chainz album out. Something centered around me. I've been successful with my mixtapes so now I'm trying to see what I can do as a solo artist, that's all. Me and Dolla [Boi] are still great friends.
DX: I have to say, your persona on records is totally different from what you're displaying now while we're talking. You seem completely business-minded and you had a show last night. How long have you been up?
2 Chainz: [Laughs] Well, I haven't been to sleep yet. I just really enjoy what I'm doing and I truly appreciate the opportunity to knock it all out.
DX: I spoke to T.I. recently about his verse on the "Spend It" remix and the fact that Atlanta artists have always been willing to set their egos aside and collaborate on tracks despite the difference in sub-genres.
2 Chainz: I've been knowing T.I. for a long time, of course as the leader of Grand Hustle [Records], and when I was with DTP and Ludacris for a while but for the most part, you know Atlanta's small, we all see each other and I just feel like, for the most part, we make our own individual thing pop and so for now, I think he was successful in starting a label and getting enough things up off the ground as far as [Young] Dro and a number of other people. Atlanta's full of people trying to be entrepreneurs and at some point and time, they look up and collaborate and I try to be in their slots as well.
DX: Would you say that Atlanta mentality has contributed to the way you choose collaborations? You seem like you're trying to work with everyone from everywhere.
2 Chainz: Nah, that's not even an Atlanta mentality though. That's a networking mentality. That's a business mentality. It's me realizing that I have something that people may want and they may have something that I may want potentially, as well, so for me, I meet people… I think first impressions are pretty huge. Other than that I stay normal and I have a level head too. When you see me doing a lot of these features, they aren't as hard as a lot of people may think that they are because I'm just staying too to who I am.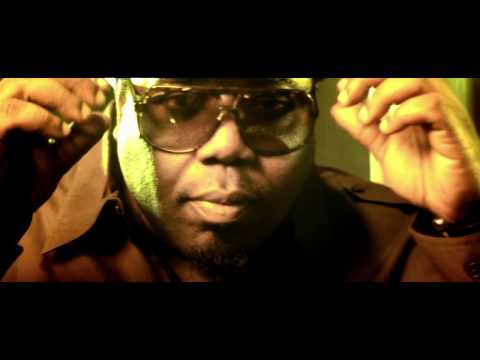 DX: How did the track ["Money on the Floor"] with Big K.R.I.T., 8Ball & MJG come about?
2 Chainz: [Big] K.R.I.T. reached out on my last mixtape, Codeine Cowboys. I did a song called "Pimps" with Bun B and Big K.R.I.T. I had went to a song a while back and saw him perform. I felt him and I liked where he was going, so I put him on my project and then I guess to reciprocate, for his next single, he reached out to me to get on his joint which is actually doing real well right now. So shout out to K.R.I.T. for that.
2 Chainz Explains Working With Kreayshawn
DX: Why do a track with Kreayshawn?
2 Chainz: I mean, why not?
DX: [Laughs]
2 Chainz: You know? That's my answer to everyone that asks me why I did it. I mean, shorty's talented. We've had a rapport for awhile. She shoots videos. She has her own thing going with the White Girl Mob, so we always communicate, text each other maybe once or twice a week. I always said, "I'ma do a record with her and let her shoot the video as well." This was one of the joints that I felt she would sound good on and she killed it so, look out for that joint called "Murder," produced by C-Note and it's a pretty hot joint.
DX: So that was your idea. Whose idea was it to do these multimedia campaigns you've become known for?
2 Chainz: Everything's my idea. I don't have anybody in my ear to tell me, so everything that you hear and see, including the videos I don't really get credit for.
DX: You dropped Codeine Cowboys last winter and TRU Realigion this fall. How'd you manage that? Was the bulk of TRU already completed when Cowboys was released?
2 Chainz: Yeah, it didn't take long because I'm constantly working but for the most part Codeine Cowboys came out on February 22nd and it had records on there like, "Spend It"
and it just had legs. I traveled a lot, I actually brought a nice piece of property off of that tape. But TRU Realigion… I tried to do something that I haven't done on previous mixtapes and I'm trying to get my passport stamped up.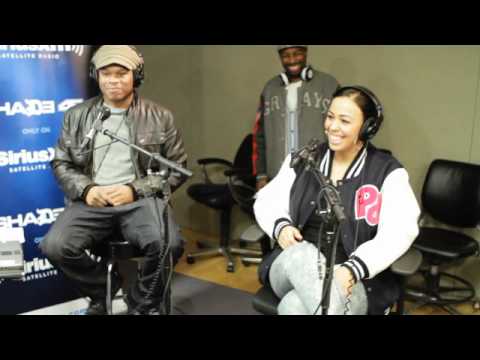 DX: I heard you say that's your ultimate goal in doing mixtapes- being able to travel the world. What's next though?
2 Chainz: Well, I'm definitely trying to get into album mode, even though I drop my mixtapes like albums, as far as doing phot shoots, doing virals, trying to come up with concepts and things of that nature. Promoting and marketing so it's just me trying to take it to the big leagues. I think I've done everything possible that I could do with a mixtape to take care of my family and my situation. I'll be looking forward to it.
2 Chainz Reveals That He's Working As A&R On Ludacris' Next Album
DX: You're also working on other people's projects outside of just music right?
2 Chainz: I do A&R work, I'm Ludacris' A&R project. The new track ("Badaboom"
) that he has out dissing people, I didn't do that part, but I did give him the beat for it. Look out for me in the future, maybe I'll get me a job A&Ring at one of these labels.
DX: At what point did you know you had to go solo?
2 Chainz: Even during the group thing I acted as a solo artist and I created and did things like that, but for the most part, we'd split up then come together with different concepts and stuff. But for me, it wasn't hard at all. I'm an only child. I'm a leader. I feel excited that what I'm doing is actually working. Of course, everything you see from t-shirts to DVDs is coming up outta my pocket and my investments so I'm glad that some of this stuff I'm doing is actually sticking and catching.
DX: Did you know all of this fanfare would come from branching off and becoming 2 Chainz?
2 Chainz: Not off of mixtapes, but I just know I'm relentless. I wasn't gonna stop until somebody paid me some attention so… I'm one of those guys who just felt like they were talented and I just had to figure out where to connect the dots with my fans and people respect it and how to get those dots to connect outside of my industry peers and how to build a real fanbase that understand what I do and the music I make.
DX: You've also said that you're thinking of starting your own imprint. What type of artists would you sign?
2 Chainz: I'd have to meet them to see. I think I'd know the type of artist I'm looking for once I see them, you know? They'd definitely go through the interview phase but I definitely think I'd know them if I see them.
DX: What was your first thought when Forbes called you to come in for an interview?
2 Chainz: Um, I thought it was a new season of Punk'd, for the longest. I thought someone was gonna jump out and be like, "Haaaa!" I mean, it was surprising, and it let you know that I'm just God-favored right now. A lot of stuff that I'm touching or doing is working for me. But for me, Forbes magazine was definitely unexpected. It was an experience. I think more people recognize me off of the Forbes interview now than for the material I put out, so that's good.
DX: [Laughs] That is good. You definitely carried yourself well though. You were really comfortable like, "This is what I do. I just…"
2 Chainz: "Go to the Forbes office and do interviews…" [Laughs] I don't know. I just don't… It's just hard to get me nervous or uncomfortable, so… I guess most of the time, I just pretend like I'm at home, just to be comfortable, and I'm confident in what I'm doing.
Purchase Music by 2 Chainz
Purchase Music by Playaz Circle