The music industry is in a constant state of flux. The business model for a successful career changes quite frequently, and in Hip Hop it's even more frequent. Rappers turn into entrepreneurs as soon as the game starts, and find new and innovative ways to make a dollar and a movement. In 2012, we witnessed this new era of DIY (Do-It-Yourself) Hip Hop really take form. True, it's been happening for the past five years or so, but this year the crews are tighter, the flows are more consistent, and the missions are clear. As we hit the halfway mark of 2012, here are seven crews really doing for Hip Hop:
Tech N9ne and Strange Music
When Strange Music first opened its doors in 1999, the Kansas City independent label had no idea that it would evolve into the powerhouse that it is today. While Tech N9ne had his own independent success prior to Strange, pairing with Travis O'Guin to form this new entity proved favorable in many ways. Working with artists that touch all corners of music – from Brotha Lynch Hung, Jay Rock, and MAYDAY! to Krizz Kaliko, Kutt Kalhoun and Tech N9ne himself, the musical diversity is prominent. Smart business moves (a distribution deal with Fontana) also keep this label collectively selling in the millions. To date, Strange Music has sold almost 2.4 million albums independently. Strange has five #1 indie albums, 14 Top 10 indie albums, three #1 R&B albums, and 15 Top 10 rap albums so far. However, the heart of Strange Music lies in their cult following. Tech N9ne creates shows that fans will cross state borders to experience, merchandise that they proudly adorn, and a camaraderie that no other Hip Hop entity can match, where artists and fans collectively let their freak flags fly. Many Hip Hop enterprises attempt to match the work that Strange Music has accomplished, but being in business over ten years and counting, it's clear that this is one market that's already cornered.
A$AP Rocky and A$AP Mob
Typically in Hip Hop, one artist will be the ringleader of the group, and eventually he will invite all of his friends into the fame fold. A$AP Rocky didn't wait at all, rather his A$AP Mob arrived as a united front, comprised of artists, producers, video directors, and all around entrepreneurs. The A$AP Acronym has many meanings, two of which are "Always Strive And Prosper" and "Acronym Symbolizing Any Purpose." Many members of the crew bear the A$AP prefix, including A$AP Yams (Rocky's Manager), A$AP Bari (Founding crew member and fashion mogul), A$AP Ty Beats (who produced Rocky's flagship single "Peso"), A$AP Ant (who started a clothing line Marino), and the list goes on (A$AP Ferg, A$AP Twelvy, etc). Then there's producer Clams Casino, who is also affiliated with Lil B. It's a big time crew of young men, who incorporate music and fashion into their success. While most members hail from Harlem – known for its strong sense of street fashion – the team has taken their efforts globally, innovating the game from the ground up. Sure, it's not traditional Hip Hop to some, but it's pushing the envelope in more ways than one. For that, this crew is totally commendable, and with A$AP Rocky's debut albumLongLiveA$AP coming in September, the hits will keep on coming.
Hopsin and Funk Volume
Many acts will use YouTube as leverage for success, often resulting in a short-term goal being realized. Then they get marked as "YouTube" sensations, only to lose that momentum once they exit the online matrix. Hopsin is one example of an artist whose work on YouTube only enhanced his existing movement, but did so in a way that inadvertently made Hopsin an every other household name. Last year, the video for "Ill Mind Of Hopsin 4" released on YouTube. Currently sitting at well over 12 million views, the video shows Hopsin with his signature Thriller-esque contact lenses, standing in his bedroom with a bike helmet on and a t-shirt worn inside out spitting lyrics of young angst. Hopsin's YouTube channel has collectively over 43.8 million YouTube views. While he and Funk Volume are very reminiscent of Tech N9ne and Strange Music, Hopsin's crew is speaking to a new generation of Hip Hop fans. XXL Magazine even named Hopsin as part of its 2012 Freshman Class. While Hopsin's wins have been piling on over the past few years, the upcoming release of his album Knock Madness will solidify the hard work he's been putting into his music for years, both on and off YouTube.
Black Hippy and Top Dawg Entertainment
They say the success of an organization is only as strong as the sum of its parts. If that statement rings true, then Black Hippy is quite possibly the strongest collective currently in Hip Hop. The South Central, Los Angeles crew is signed to Top Dawg Entertainment in conjunction with Dr. Dre's Aftermath. With Jay Rock signed as a solo artist to Strange Music, the Black Hippy crew also includes Kendrick Lamar, Ab-Soul, and ScHoolboy Q. As previously mentioned, Jay Rock is part of Strange Music, but at one time Tech N9ne attempted to sign the group as a whole. However, Dr. Dre's heavy cosign led to a real sign. The collective success of Black Hippy really remains to be seen. However, much like Slaughterhouse, the individual wins of each member are setting the stage for the inevitable group effort. First, Jay Rock attacked music with Follow Me Home. Next, Kendrick Lamar dropped Section.80, a work that propelled him to the top of his Hip Hop class, making him one of Rap's most prominent figures as of late. ScHoolboy Q's Habits & Contradictions followed suit, still building momentum. Finally, Ab-Soul's #ControlSystem dropped, already shaping up to be one of the top works of 2012. The next win will be Kendrick Lamar's debut album Good Kid, m.A.A.d City in October.
Odd Future
"I was 15 when I first drew that donut, five years later for our label – yeah we own it. I started an empire, I ain't even old enough to drink a fuckin' beer. I'm tipsy off this soda pop," Tyler, the Creator chants on the Odd Future posse cut "Oldie." That about sums up the trajectory of Odd Future. Young people (some really young) who own their own label, handcraft their logos, and put the fates of their careers in their own hands. While 2010 was the year that marked Odd Future's real introduction to music, 2012 is bringing them to new heights. Two years ago, Earl Sweatshirt'sEarl mixtape had the music industry likening him to rappers like Nas. Then he was sent to boarding school, and the rest of his Odd Future crew picked up where he left off. Much like A$AP Mob, Odd Future has a roster of Jacks of All Trades (plus one Jane named Syd), with rappers, producers, singers, videographers, graphic designers, etc. Utilizing Tumblr to promote free albums, the LA based collective grew a strong, wild fanbase. This year so far, they have a book, an Adult Swim show Loiter Squad, the return of Earl, and Frank Ocean's upcoming album Channel Orange. Their odd future looks bright.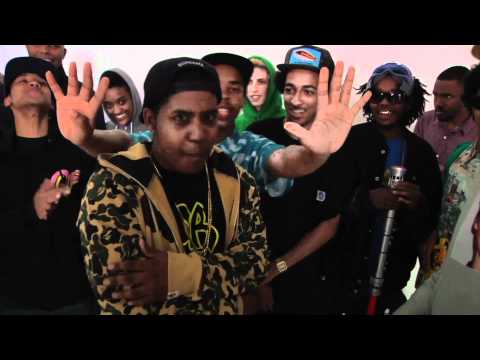 Joey Bada$$ and Pro Era
Many fans of true school Hip Hop will consistently say they feel a void from the Golden Era. Dominated largely by the contributions of New York Hip Hop, that Age brought forth a lot of talent that combined grit with lyricism. This year, when Joey Bada$$ and Capital STEEZ dropped the single "Survival Tactics," that void was filled. The Brooklyn based crew fuse the old school with the new school. While certain elements of days past are preserved in Joey's Pro Era (short for Progressive Era), his crew name lives up to its moniker – bringing a progression to Hip Hop while still retaining the elements that many many artists have abandoned along the way. The Pro Era crew is still very new, so the excitement for them in 2012 is really based off the strength of what's to come. So far the biggest feathers in their caps this year with releases were The Secc$ Tape and most recently Joey Bada$$'s 1999 mixtape, which took '90s beats and paired them with Joey Bada$$'s present day rap sensibility. Pro Era are a part of Hip Hop's new regime, frequently referred to as the Odd Future of the East. While we still really only know the most about Joey Bada$$, there's plenty of time for the rest to follow.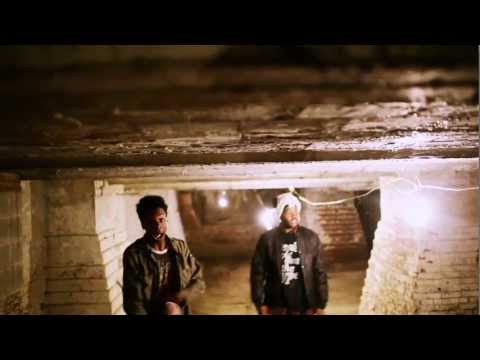 Kid Ink and Tha Alumni Music Group
Kid Ink is a prime example of a mixtape movement taken to the next level. The Los Angeles bred tatted boy wonder first dropped the DJ Ill Will hosted mixtape Crash Landing, which garnered critical acclaim. He followed suit with Daydreamer and then Wheels Up. This month, Kid Ink dropped his debut album Up & Away, with his single "Time Of Your Life" turning into an instant hit, complete with Chris Brown and Tyga on the remix. While many Hip Hop artists will use their mixtapes as leverage, Kid Ink utilized his as a strong promotional vehicle. Signed to DJ Ill Will and DJ Rockstar's Tha Alumni Music Group, expect a lot more from Kid Ink. His tattooed lifestyle also plays heavily into his movement. With body art becoming an unspoken element of Hip Hop for some, Kid Ink is completely covered in tattoos (much like Lil Wayne, Tyga, etc.). His fan base can stretch from music heads to ink heads, doubling his range. It's no wonder why he too was named as one of XXL's Top Freshman. It looks like 2012 is shaping up to be Kid Ink's year.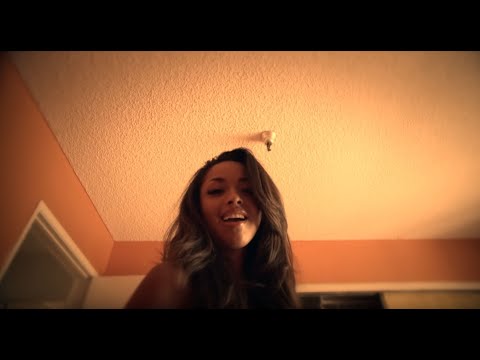 Kathy Iandoli is HipHopDX's Music Editor. She is a New Jersey native who has contributed to The Source, VIBE, XXL, MSN Music, Village Voice, AOL, MTV and others. She has been an editor at HipHopDX since 2009. Follow her on Twitter @Kath3000.
RELATED: (Halftime 2012) Punked: Why Dissing Drake Is Trendy (And Sometimes Justified) In 2012, Sneak Preview: The Music Industry's Embrace Of Free Streaming Albums