Hearing "Still D.R.E." for the first time was a really important moment in my journey as a Hip Hop addict. At the time Dr. Dre was my Hip Hop hero in an era before that choice seemed as commonplace as it has become – especially for a non-producer. Simply an aspiring deejay/master of records, I played his World Class Wreckin' Crew stuff, his N.W.A. catalog, his Death Row records – and even the retail-bootleg releases of the late '90s. I was in awe of Dre's incessant evolution, inspired by his quiet leadership, and loved his ability to channel records from yesterday into something entirely brand new. At the tail end of the Jeep-era, I also loved the way Dre records sounded in systems – something Dre maintained determined a record's hit-factor. Being a fan on the cusp of Andre Young's proper return to record-making was as musically exciting as anything I can remember.
Dr. Dre and Snoop Dogg's proper reunion (including the return symbolic '64 Impala rag-top) took place on Carson Daly's TRL – at a time when I can admit that still tuned in. The pair had quietly worked together six months earlier on Snoop's No Limit Top Dogg, but the nearly five-year creative and personal reconnection was downplayed. In the early '90s Dre and Snoop's chemistry was explosive in the era of the music video, and the visuals created the taste for "Gin & Juice," for viewers far removed from South Central, Los Angeles. They had a large reputation to live up to. That October 1999 evening, seeing "Still D.R.E." was my first time hearing "Still D.R.E.," and without YouTube or Spotify, that experience was coveted in of itself, left to the whims of MTV/BET programmers more than my Internet browser (especially since my family did not have a computer). I got a small sampling, and I wanted more.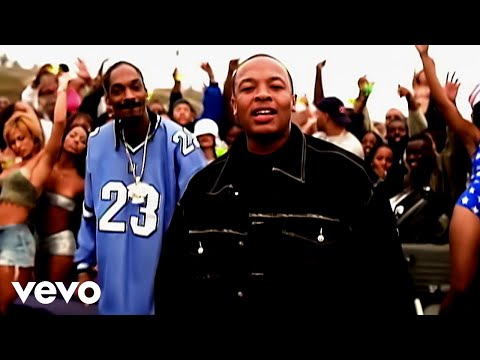 As with the case with most of late '90s MTV/BET programming (especially of that caliber), I saw a lot of "Still D.R.E." over the next month. The beat, the lyrics, the video, the D.O.C. in the back-seat first whet my appetite, and then I started to know all the words and ad-libs until the point I was sick of it. After a few weeks I wanted to hear more, and my curiosity about the album's other songs tormented me in a way that seems lost these days. Luckily, by that time, an album was about to be in stores.
I caught a ride with my mom to the mall after school on November 16, 1999. I encouraged her to take her time and hand me the keys as I quickly returned to the car with 2001 in hand. I sat in the passenger seat, turned on the car and dug in with liner notes in hand.
The THX "LoLo" opening was rightfully cinematic, as I truly had no idea what was going to happen next. Even three years removed from the partial disappointment that was Dr. Dre Presents…The Aftermath, I knew that this musical master was highly deserving of my $17 of saved up after-school job wages, and that the ads feeding me for months in The Source, XXL and Blaze made it an automatic-purchase. Even if the album was a bust, the liner notes and photographs would inevitably satisfy. Was he going to address Suge? Was he going to address Tupac? Was he going to blow my speakers?
Disappointment was not the case. While it is not one of my favorite albums, let alone my favorite Dre album, 2001 was the LP that caried me into the new millennium. The purist in me rejoiced at the inclusion of some of the old "Death Row Inmates" from The Chronic, Compton veterans like King Tee and MC Ren, the unpredictably dope Eminem, dark horse features such as Devin The Dude, Defari and Kokane. I focused on "Next Episode" and "Some L.A. Niggaz," while was also drawn to "Xxplosive" and "What's The Difference." It would take me weeks to learn the song titles, familiarize with the features, and fully grasp the disc I had purchased.
Those days are gone, unless you deliberately try to live in a vacuum.
Free Streaming Albums Are An Industry Standard In 2012
2012 has brought the distribution of music full circle. In the last decade, technology has made music and video free on-demand, and the album-buying experience has moved from (arguable) necessity to novelty. The same labels that scoffed at artists posting entire (or even bulks of their) albums to MySpace five years ago are now using technology as a promotional tool. Several of the year's most-talked about, critically-acclaimed albums were streamable to coincide with their release. And it was authorized.
Arguably my favorite album of the year to date, Ab-Soul's #controlsystem was added two days after release to a Top Dawg Entertainment-owned Soundcloud. The embeddable player was posted on sites like HipHopDX, allowing the Interscope Records-backed digital album free listens and free exposure. The Carson, California emcee's album sold over 5,000 in three days (TDE released the project on a Friday), putting him in close first-week sales proximity to Interscope label-mates like Azealia Banks (3,600) and MGK's (8,500) EPs, both of which had advertising, promotion and cosigns that the Black Hippy member seems to have deliberately avoided. Just days ago, I was suggesting the album to a friend who'd never heard of Ab-Soul. Rather than rely on influence or bother to illegally rip the album, or expect him to pay $9.99 on a whim, I pointed him to the Soundcloud, still available online. If he likes what he hears, there's a strong chance he will buy it – something that I know is the exception more than the norm, but still. As mixtapes like Crooked I's Psalm 82:v6 and Slum Village and Mick Boogie's Dirty Slums are available for retail purchase on iTunes and Amazon, streams like #controlsystem further blur the thin line between mixtapes and albums, at least in theory.
In Many Cases Streaming Albums Are Still Selling Extremely Well
Bar none, the boiling point for free album streams came the release-week of June 5. Big K.R.I.T.'s Live From The Underground and Curren$y's The Stoned Immaculate both used the technology and promotional tool. The former, a Def Jam release, was streamable on NPR.org for an entire week before release. When this happened over Memorial Day weekend, the highly-anticipated album had not leaked, sending thousands of readers to National Public Radio's website who may not otherwise go to check up on "Fresh Air" and "Morning Edition" programming. In turn, 10 days later Live From The Underground achieved a Top 5 debut, selling over 40,000 units in seven days – a sizable feat for a Mississippi artist, who celebrates his "underground" cult following. Fans were used to hearing K.R.I.T.'s mastery for free, and even with his studio debut, they were treated to the same access.
Also in the Top 10 from June 5, Curren$y achieved his highest charting to date with a Warner Bros. release, selling over 35,000 units. Both of these albums were met with favorable reviews, but perhaps more than the acclaim, the free album streams placed both hardworking acts in front of fickle consumers who opted to pony up. Like K.R.I.T.'s base, Curren$y's fans are often used to free product – most notably last year's Covert Coupe release. In true #JetLife fashion, Warner perhaps wanted to pass the joint around and take up a collection later. The thinking worked, giving Spitta his highest-charting album to date, including two previous Def Jam-backed releases.
Other releases, across the landscape of Hip Hop have used this tool. My other consideration (thus far) for 2012's best album, Killer Mike's R.A.P. Music, used this strategy. The technology of being able to sample what so many seem be calling a modern classic allowed not only Killer Mike (and El-P) to sell some albums from the independent Williams Street Records, but to sell tickets on their ongoing tour – arguably a stronger revenue stream for artists in 2012. Like K.R.I.T. with NPR, placing the album's free stream in a publication like Spin, exposed the ever-talented producer and emcee to lovers of music, who may or may not be as familiar with I Pledge Allegiance To The Grind II or The Cold Vein. This was the modern version of a full-page ad in the magazine. Selling over 5,000 first-week albums independently was a respectable feat for Mike Bigga, who was not as successful finding buyers for his previous indie albums, at least according to the numbers. Moreover, I predict that R.A.P. will be a consistent mover throughout the year, with word-of-mouth and jaw-dropping visuals (a call back to the Dre & Snoop model).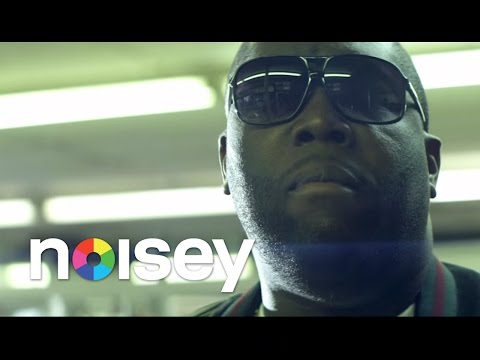 As indie sensations like Blu, Smoke DZA, El-P and SpaceGhostPurrp are using this strategy, the majors are continuing to keep it in the play-book. This Wednesday, Maybach Music Group's Self-Made, Vol. 2 will be the latest evaluation of this strategy. A top 5 debut is not a surprise, as Warner Bros. was willing to offer one of the biggest releases on their calendar away early, and for free. Here in Philadelphia, it's certainly been a staple heard out of passing traffic.
If Music Is For Sale But Also Free, Will Fans Buy It?
In 2011, Jay-Z & Kanye West's Watch The Throne was the leak-proof success story, a "catch me if you can" retaliation to technology that involved state-of-the-art tools, hotel room studios and globe-trotting. It broke iTunes sales records and continues to sit on the Top 200 almost a year later. But not everybody has that luxury. Less than a year later, artists seem to have the comp-savvy consumer in mind. Moreover, they seem to have the fan in mind. The belief in the music being strong enough to be heard and then sold is certainly fan-friendly. Perhaps it's part of the reason that Hip Hop has been such as leveled playing field this year, with some amazing albums in its first half.
Hopefully the labels large and small can use this metric to better serve the consumer, and actualize the theory that if you stream it, we will come.
Jake Paine is HipHopDX's Editor-In-Chief. He has worked for DX since 2007, after five years as Features Editor at AllHipHop.com. He has contributed to Forbes.com, The Source, XXL, The Pittsburgh Post-Gazette and others. He lives in Philadelphia, Pennsylvania. Follow him on Twitter (@Citizen__Paine)
RELATED: (Halftime 2012) Punked: Why Dissing Drake Is Trendy (And Sometimes Justified) In 2012
RELATED: 2011's HipHopDX Halftime series