Curren$y is one of the busiest men in Hip Hop. It's not uncommon for the New Orleans rapper to hit fans off with a solo album, an EP, a joint release with another established artist, and a couple of mixtapes in a calendar year. Curren$y's 10 year run of flooding the market with music and performing countless shows has led Spitta to a deal with Warner Bros. Records and the release of his first official-official album, The Stoned Immaculate.
Boasting production from the likes of the Neptunes, Bink!, Big K.R.I.T, DJ Toomp, and Daz Dillinger among others, The Stoned Immaculate could take Curren$y from being high in pothead circles to high on the charts. Appearing on the LP are Lil Wayne, Big K.R.I.T, 2 Chainz, Daz Dillinger, Estelle, Marsha Ambrosius, Wale, and Wiz Khalifa.
Curren$y took time to chat with HipHopDX during a stop on his current Jet Life 2012 tour about the lessons he learned while being signed to No Limit and Cash Money Records, his love of classic cars, his ongoing legal issues with Damon Dash, and the release of The Stoned Immaculate.
HipHopDX: Tell us a bit about your Jet Life movement?
Curren$y: We're making moves. The Stoned Immaculate is out June 5th. Everybody else is working. I was just in the studio with Smoke DZA. [Young] Roddy just shot two videos for his shit. Everything is good.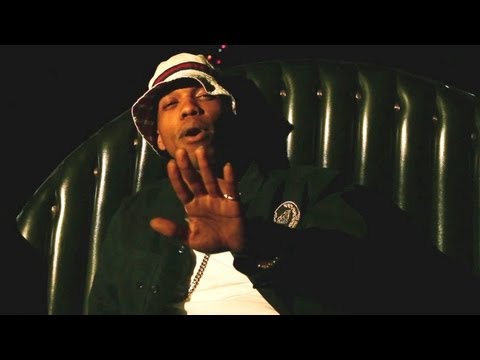 DX: "Fast Cars And Faster Women" is the new single. How'd you link up with Daz for that collabo?
Curren$y: I tried to find Daz a few times on Twitter but that didn't really work out. One time in a meeting with Warner [Bros. Records] I brought up his name and asked them to try find Daz for me. A couple days after the meeting I got his e-mail and we smoked, burned it down, made sure everything was cool and did some work.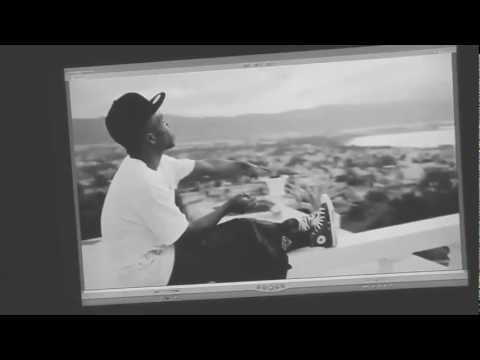 Curren$y Recalls Years At No Limit & Cash Money/Young Money Records
DX: You've been around for a while, what did you learn from your early experiences with No Limit and Cash Money Records?
Curren$y: [I learned] just to work. The more you work, the more opportunities you have to pick up some checks. [I learned to] have a lot of music out and make sure you put your friends and shit in position.
DX: You put out so much music each year, how can your fans differentiate your albums from your mixtapes?
Curren$y: It depends. If I want some money [from the consumers] for it then I feel like it's an album. I put out a gang of free shit so when I ask for some bread, that's the only difference. I still work the same. Fuckin' Pilot Talk was with one producer for the most part – Ski Beatz, and that was for retail. [The] Alchemist gave me all those beats for Covert Coup and that was for free. It's not so much based on who I'm working with; sometimes you know when it's an album. Stoned Immaculate was so different. This is my first real studio album. I put out retail projects, but this is my first real studio album. I worked with different producers and went a little further than I usually do.
Curren$y Claims The Stoned Immaculate Is His First Studio Album
DX: How was recording The Stoned Immaculate different from the other projects?
Curren$y: Just from working with more people. I did more traveling than I usually do when I'm working on a project. I did Weekend At Burnie'sin Miami with Monsta Beatz in two days. With this one I moved around. I was in L.A. with Daz, in Miami with Pharrell, and I recorded some of the records in New York and shit. That's really the only difference, the music and my mindset is still the same.
DX: What's your writing process like? Do you write to the beat or do you have books of lyrics?
Curren$y: Both. Sometimes I'm in a zone where I just write while I'm watching a movie or something and I'll have a beat. For the most part I don't write until I get to the studio. I might jot something down because I thought of it but I don't write until I get to the studio. I write on the spot. I listen to beats when I'm at home but I can't really write at home. I end up just smoking, cleaning up, or drawing pictures or something.
DX: Do you ever feel like you're over-exposing yourself because of the amount of music you put out?
Curren$y: Well no, because a lesson I learned forever is that I'm not going to get over-exposed because you gotta be in the know to know. There is only certain people that fuck with me, so my shit is for my people. I can never over-expose myself.
DX: There's a rumor that you and Wiz Khalifa were offered the same deal that Meek Mill and Wale signed with Maybach Music but you guys turned it down. Is there any truth to that?
Curren$y: Ahhhh. I mean, nah. I don't think that went like that. I fuckin' love…I smoked… we're all good with the homie [Rick Ross], but I don't think that transpired – at least not for me.
DX: What's the status on the lawsuit with Damon Dash?
Curren$y: Shit. I don't know. There is no status right now. That's where that's at right now.
DX: No progress?
Curren$y: Yeah.
Curren$y Explains How His Love Of Muscle Cars Began
DX: How'd you develop your love of classic cars?
Curren$y: Movies. One of my neighbors used to drag race a '71 [Chevrolet] Chevelle. I don't know where the strip was but they were always working on cars and shit right across the street from me. I used to be over there all the time so just from seeing that shit and watching movies cars were always the focal shit. I had the crazy Hot Wheels collection when I was little. I still go to Toys 'R Us and collect Hot Wheels. I clear the house and put all my Hot Wheels tracks and shit up. I got some that I open and some that I leave in the cases for later on. I got real Hot Wheels now, thank goodness for Rap money.
DX: So Hip Hop's been good to you, huh?
Curren$y: Yeah, I can't complain.
DX: I saw you on the Smoker's Club Tour last year perform on one leg. What was that experience like?
Curren$y: Shit, I broke my ankle at Rock The Bells. According to my doctor, I smoke too much so my bones hadn't healed up in the time they were supposed to. I had this radiation machine on my leg and shit, now I'm in the fuckin' cast way longer than I should have been. It was time for me to go on the road to tour. It was set up prior to me doing some Super Dave [Osborne] shit so I had to go. I became married to the couch because I was immobile so we just brought the couch on the bus. The only thing that was different was I wasn't walking around the stage as much. I would hop around until my fuckin' right leg started burning. I couldn't go to the bathroom on the bus when I wanted to. I had to wait until they fuckin' stopped for food or until we got to the hotel or the venue. Other than that, it was all good. I was just smokin' chillin' watchin' movies—same old shit.
DX: Did that experience make you want to smoke less?
Curren$y: No, because I got that machine. There was a way. I didn't have to alter anything.
DX: You're on the Jet Life tour 2012 right now, how is the tour going so far?
Curren$y: It started April 19th. It's 56 shows in 60 days. Everything is cool. We're having a good time. The crowd is coming out, the place is packed. Chicks are bringing fruit roll ups and shit and leaving them on stage for me. It's a good deal, I can't complain.
DX: What's been the livest city so far?
Curren$y: L.A., 'Frisco, Houston, New Orleans, and then fuckin' Tempe, Arizona—it was mean.
DX:The Stoned Immaculate will drop on June 5, what can Curren$y fans expect to hear on that release?
Curren$y: Aw man, shit. The same shit I've been talking about. It's like a mixtape, but it's the real deal. They've heard me rap over Pharrell production or over Dr. Dre's beats but I never paid for it, it was all like mixtape shit. This time they're going to hear it for real.
Estelle blessed me with a joint. I got the beat from J.U.S.T.I.C.E. League with Estelle's chorus already on it. After I recorded the vocals she heard it and went back in and did a bridge. It made it more organic, that was cool. 2 Chainz is on the album, that's been my homie for years though. It's not a reach because everybody that I collaborated with were people that I had dealings with previously, except for Daz. That was my first time meeting the homie but it was like natural as soon as we linked up.
DX: Is Pilot Talk III official for 2012?
Curren$y: Yeah man. I can say that. I'm definitely going to make that happen. We got time. Trust me, you know me. I could be recording a fuckin' tape right now. You could be on the feature, I don't give a shit.
Purchase Music by Curren$y
Purchase Music by Jet Life
RELATED: Curren$y: School of Botany & Aviation [GRADUATION EDITORIAL]