In a youngster's world of swag domination, this high schooler wants to take his favorite music genre back to a time he could never fully experience.
"I want to bring the golden age back," Joey Bada$$ said. "I want to bring back real music."
At only 16 years of age, Joey Bada$$ has already garnered cosigns from some of the industries' top names including Cinematic teammates Big K.R.I.T. and Smoke DZA.
A Jonny Shipes disciple, Joey has already created a fan base only reminiscing for an era generally lost in New York Hip hop today. With his latest music video "Survival Tactics" getting recognition from fans and media alike, Joey Bada$$ exemplifies a traditional Brooklyn emcee. In the opening interlude of the song, the phrase "Survival of the fittest, you do what you do to stay alive" is featured and is perhaps, in essence, an echo of the Queensbridge classic track 16 years later.
DXnext recently caught up with Joey Bada$$ to talk about his life, what he's planning next and his goals as a Hip Hop artist.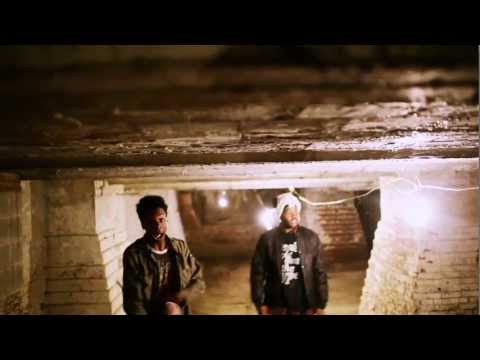 Getting into Hip Hop: "It all started when I was younger. I was like two years old and I memorized like my first Hip Hop song, which was [The Notorious] B.I.G.'s "Hypnotize" and from then I got really interested into poetry and things like that. My teacher would always notice like a rapper's flow in my poems and things like that so it's always been my hobby to write music and rhyme and things like that. I got older and I got more serious about it. I knew making music is what I wanted to do by the time I got to ninth grade and I've just been doing it ever since. In high school, I had like a video and then that video was what had linked me up with Jonny Shipes because it had got on WorldStar, things like that and ever since then I've been working with [Johnny] Shipes.
I've been doing it my whole life but when I came to high school, there were so many rappers and artists so it just inspired me because there was one that was really doing his thing and it basically opened the door for me and was just like yo I could do it too. Ever since then, that's what I've been doing."
On Shipes' Influence And The Support Of Big K.R.I.T. And Smoke DZA: "It feels great like honestly, I didn't think things would start moving this fast. Like now I'm getting looked at by other people. 9th Wonder just hit me up on Twitter today, Rapsody, a couple of people, Mac Miller, his manager, so it feels great. So you know, I'm still in high school and everything and all these bigger name people knows about me and my music, it's just an honor."
On The Statement "Born And Died in '95": "I mean even when I was young I guess I picked up on it so quick, from two years old I was singing the Biggie lyrics and I fell in love with Hip Hop and I was just at that age and that was the era when that happened so I guess it was always in my blood and that's just the type of music that I like to make."
Brooklyn's Influence: "I guess where I'm from and the style, that Brooklyn style, that grittyness and things. I mean, I'm just influenced by a lot of Brooklyn artists and not even just Brooklyn but New York period, like Nas, Biggie, [Jay-Z] are like my favorite artists so I guess that's just where the influence comes from.
Notorious B.I.G., #1, like I said, Jay, Nas, [Tupac], MF DOOM, and then when I grew up and started to learn about producers and production, that made me want to work even more. With the legendary producers like [J] Dilla, Pete Rock, Madlib, I fell in love with all their instrumentation and it made me want to write all day."
Ultimate Goal As A Hip Hop Artist: "I want to bring the golden-age back. I want to bring back real music, you know? Meaningful songs, stuff like that. I don't want to do 'hip-pop,' I don't support hip-pop, I want to do Hip Hop. That's like basically my goal is bringing back the Golden Age. It's not to say I'm against things that are coming out today, I'm not against anything but I'm all for the golden age of Hip Hop. What I call Hip Hop is like, it has to be special. None of that Pop shit. [Laughs] I can't really like describe it."
On 1999 Project: Honestly I don't know what kind of reaction ima get because with "Survival Tactics," when I had did that song, it was like last summer so I was in a whole different mindset when I did that. I feel like I've matured since then so I feel like the sound has slightly changed but I think people are gonna fuck with it heavy and I have a big vision for it. I feel like it's going to be really successful.
Honestly you're going to hear boom-bap, like I haven't released a lot of things that has the sound of "1999" so when it drops it just you take it as you get it so I can't really tell you how your reaction is gonna be to it."
On The "Pro.Era" Movement: "We started it a year ago. It was just like, in high school, there's a whole group of artists and musicians that I was always friends with and two of them came up to me one day with the idea and from then on, we started it like last January, last February and we're like 16 deep now and you know, it's just a movement. Progressive, positive thinking, enlightenment and we made that."