Despite Top Dawg Entertainment agreeing to a partnership with Aftermath earlier this year, Kendrick Lamar's major label debut may find itself devoid of any big name producers. Aftermath is a subsidiary of Interscope, which in theory would provide access to the likes of Pharrell Williams (his solo debut, In My Mind was released via Interscope) and Aftermath CEO Dr. Dre. But Top Dawg's Kendrick Lamar has other plans for his upcoming album, Good Kid In A Mad City.
"The producers are really in-house," Kendrick explained an interview with Hypetrak TV. "Soundwave, Tae Beats, Willie B., Dave Free—Digi-Phonics really. I just kept it [limited] to the people I came in with because they know my sound. I know their sound, and we mesh properly when we get in that studio and lock in."
However there are two other notable producers with whom Kendrick is spending time. He says his collaborative mixtape with J. Cole is still in the works. According to K.Dot, the two spend a lot of time on the phone, but their respective schedules make finishing the mixtape difficult.
No word on that legendary producer that Kendrick has been linked with for the better part of the past 18 months. To date, Dr. Dre's contribution to the album has been limited to rhyming on the Scoop DeVille-produced "The Recipe." But even that wasn't fully planned.
"We were just the studio having fun really," Kendrick added. "And that's how the best records come about. We wasn't going for no particular type of record. We just wanted to have fun. It felt like me; it felt like some new energy. Dre loved it, and we started rolling with it. It's definitely a good representation of where we're from."
Despite not seeing a physical release, Kendrick's Section.80 album landed in Billboard magazine's Top 25 digital albums chart; it also placed on the Billboard 200 top-selling albums list. The full interview with Hypetrak TV can be seen below.
(June 15)
UPDATE:DubCNN.com has reported that Kendrick Lamar announced on radio station Power 106 this weekend that his major label debut, Good Kid In A Mad City has a October 2 release date. The Interscope/Aftermath/Top Dawg Entertainment release will follow independent effort Section.80 from 2011, which HipHopDX acknowledged as "Album of 2011." 
Lamar has yet to tweet the Good Kid In A Mad City release date, and Interscope has yet to release a formal press release.
(June 24)
UPDATE #2: During a performance in London, England, Kendrick Lamar announced and confirmed that his major label debut Good Kid, Mad City will release on October 2nd (via KHH).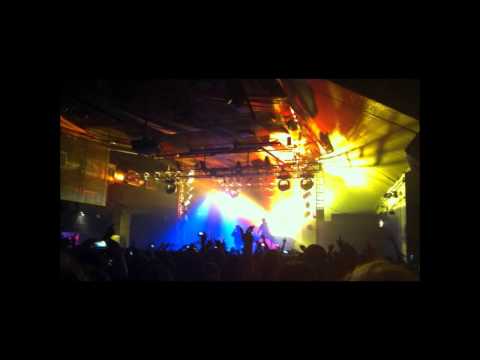 UPDATE #3: Kendrick Lamar took to Twitter to announce the official title and release date for his debut album good kid, m.A.A.d city, releasing October 2nd.
good kid, m.A.A.d city // by kendrick lamar. oct. 2nd. goodnight london.

— Kendrick Lamar (@kendricklamar) June 26, 2012
RELATED:Kendrick Lamar & Ab-Soul Praise Slaughterhouse, Speak On Comparisons