Indicative of his trilogy album concluding this week, Brotha Lynch Hung has stories to tell. The Sacramento, California veteran frequently kicks rhymes that are Tales From The Hood-meets-Tales From The Crypt, as the Horror-core pioneer admits on MannibalLector, "I'm still rippin' up guts, but I'm still on this Crip shit." But even looking back at his 22-year career, the recollections and accounts of the underground legend are just as vivid, just as engaging.
On February 4, HipHopDX spoke to one of Strange Music's most successful artists about his just-released effort. A commercial and personal triumph, Lynch went from retail obscurity in the early 2000s, back to his place as a fierce lyricist with exponentially more album-buying consumers than a litany of rappers who maintain bigger media profiles. Both as an author and auteur, the 40-something has challenged the convention that Rap is a young man's sport—with a mic, sickle and shovel.
In this latest discussion, the Gangsta Rap vet recalls Tupac's generosity and influence, his intrigue with Hopsin and Yelawolf, and Strange's quietly-kept gangsta harmony.
Brotha Lynch Hung Explains Lyrical Subtext To MannibalLector
HipHopDX: Going off of the title, MannibalLector, obviously there is the cannibalism theme from the previous two albums in the trilogy. But going off of the single, "Krocodil," and other verses and choruses, it seems to be an emcee album too—"mandible" lector [Editor's Note: Brotha Lynch Hung's government name is Kevin Mann, also reflected in the title]. To what extent would you say this is the most Hip Hop-inspired album of the three?
Brotha Lynch Hung: Oh, yeah. Definitely! I had to finish up a storyline, but I did want to show versatility and make this album seem a lil' more lyrical, a lil' more Hip Hop. I started rappin' in the '80s, around the times of Big Daddy Kane and Rakim and those type of rappers. So I really am a Hip Hop artist who, over the years, I guess they put me in this other genre. I really wanted to bring that back out with this MannibalLector album.
DX: "On MDK," you rapped over a heartbeat. I remember Ice-T once had a full-on acapella on one of his later albums. It's cool to hear, especially for the Internet generation, an emcee just go in over a sparse beat. And you're precise, kinda chopping with it. Tell me about that track, especially since it's so stylized…
Brotha Lynch Hung: The original track, the music that I made back here in Sacramento—by the time that I got to K.C., we just went ahead and let Seven touch it up. The reason I made it is because every rapper has so much music in their songs now though. You kinda don't pay attention to the lyrics anymore. I wanted to do somethin' and prove that I could make a song with not so much music, and [have] people enjoy the raps.
DX: I think it suceeds. It's one of my favorite songs on the album. It's nice to hear rapping that isn't so pedestrian too. These aren't verses that the listener feels as though they could also write, which is rare right now.
Brotha Lynch Hung: That's what I'm tryin' to do, man. I try to do it all the time—really stay different. Right now we're kinda dilluted with the whole [scene]. I understand too, 'cause the kids, they gotta hear certain types of music. But I tried to be as different as I could on this one.
Brotha Lynch Hung Discusses Crips & Bloods' Harmony At Strange Music
DX: It's not a musical question, but one of the things I wanted to ask you was I remember in the '90s how significant it was when Death Row had Crips and Bloods on the same label, during some timultuous years in the streets. Strange has that too. On this album, you say "I'm still rippin' up guts, but I'm still on this Crip shit," do you think it sends a positive message to the streets when Strange has a lot of different neighborhoods represented and working together on songs and tours?
Brotha Lynch Hung: Yeah, it really does. A lot of people I don't know: I have two Blood brothers; my blood brothers are Bloods. I grew up with both gangs my whole life. That made it easy, and the fact that I've known Tech N9ne for 20 years. That makes it easy too. But it does send a good music though, I hope.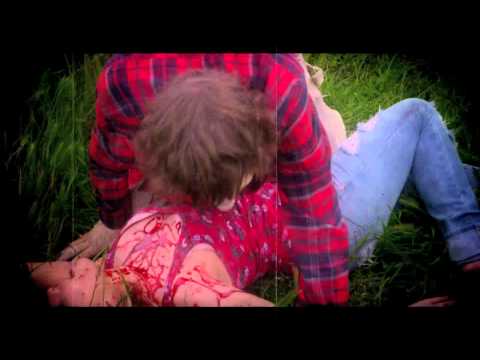 DX: I know that plays itself on tour. It's cool when you, Kutt Calhoun or Big Scoob are sharing a stage.
Brotha Lynch Hung: Them are my boys though.
DX: On this album, you have a lot of criticism about how rappers really need to step their bars up. On this third album it's interesting that you featured Yelawolf and Hopsin. Yela, when he was coming on the scene years ago, his videos reminded me a lot of your videos. He had "Pop The Trunk," which also had incredibly dope lyricism. Hopsin, in his own way, is doing the same thing. From a big brother's perspective, how did you find spots to collaborate with guys that pay hommage to what you helped pioneer?
Brotha Lynch Hung: That exactly—their videos. I've been watching Hopsin videos for the last year. He's very creative is what caught me. And "Pop The Trunk," who hasn't seen the video? I wanted to mess with those two artists. I started payin' attention to Yelawolf when "Pop The Trunk" came out; I found everything I could on YouTube. I was totally impressed. The same with Hopsin. The ultimate goal is Eminem, but those two cats [too]. Man, I'm so happy I got 'em.
DX: Tech has publicly spoken to us about Em being a fan. It's funny, because Eminem is such a big Hip Hop fan. In your 22 years, have you ever heard anything about inspiring him?
Brotha Lynch Hung: People say it, but that's not good enough for me. I ain't sayin' he gotta run up on me and say it or anything, but I would like to hear that he did. I've ran into his peers—I've ran into Royce Da 5'9, and he loves my music and knew about me. Snoop [Dogg] has said that Eminem was inspired by me. But when I meet him one day and maybe hear it, that's when I'll believe it.
DX: We're finally at the end of the trilogy. I don't want to let the cat out of the bag for the folks who haven't heard it, but did you know all along the story would end this way?
Brotha Lynch Hung: I had an ending sorta like that in mind. Strange [Music] is a respectable label, and they want to remain that way. They added some changes to it. But any time I get to talk about my mom—who has passed away, rest in peace—it's like therapy for me. I got to do that. Even though it's kinda in a weird way, everybody is really appreciating the ending. That's pretty cool, and it's about my mom too.
DX: You mentioned Strange being a "respectable label" and also the changes made to "MDK." How is the process for you to get so much writing and recording done yourself, and then trusting guys at the label and producers like Seven to craft what you've made into the finished product, which fans love…
Brotha Lynch Hung: Seven is one of the easiest producers to work with. You tell him what you want, and a day later, it's hot off the press, back in your email. It's hella easy to work with him. He's a visionary too, as I've found out since Dinner And A Movie. You tell him what you want, and he automatically does it. It's hard to tell him no every time he sends me a beat.
DX: MC Eiht had a massive comeback last year with his feature on Kendrick Lamar's good kid, m.A.A.d city album. We just interviewed him, and the songs he's posted from his Keep It Hood EP are doing really well on DX. You guys made a whole album together, The New Season, back in 2006. You're also enjoying a huge comeback in this trilogy through the Strange connection. Do you see a renaissance of lyricism and Gangsta Rap going on right now?
Brotha Lynch Hung: I kinda do. I even grabbed [MC] Eiht's [Keep It Hood] EP. I'm old school. I feel these kids need to hear this stuff. For some reason, the '90s were the golden years of Rap. Obviously you couldn't get a lot of stuff for free off the Internet, so you were always buyin' it. These artists are really tryin' to come back and say, "Look, we're here too. Remember us?" So I was proud of Eiht for the EP; I wish it would've been an album.
Brotha Lynch Hung Recalls Meeting Tupac
DX: In 2010, you did an interview with AllHipHop.com, on your Top 5 rappers. You mentioned Tupac first. I know through E-40, C-Bo and Ice-T, you guys ran in the same circles. I'm curious, did you ever meet 'Pac?
Brotha Lynch Hung: Yeah. I think it was 1989. I went to the Pianoman video [Editor's Note: Pianoman was an alias for Shock G] with Digital Underground and all of 'em. At the time, I didn't have any record out, but I seen [Tupac] in person. This was at a time when Humpty Hump and them were still really in the limelight. During a break in the video—lunchbreak—'Pac, he bought me a sandwich; he didn't even know how I was. He was so cool. We all went to the sandwich shop down the street, and he bought me a sandwich. We didn't really talk much; I just gave him props on how he was comin' up. That was the last time I saw him. Then I saw that C-Bo worked with him before he passed away—rest in peace—and I was like, "Wow, I wish I could work with him," but it never happened.
DX: That's crazy. He probably listened to your music.
Brotha Lynch Hung: I hope so.
RELATED: Brotha Lynch Hung: Flesh Of My Flesh [2011 INTERVIEW]