Negroes On Ice is easily a finalist for most hilarious album title of the year. Fact. Created by the legendary Prince Paul, and his deejay son, P Forreal, the two spent hours just "bugging out" in the home studio crafting songs off the most uproarious moments. Lead single "Textual Healing" is a testatment to the fun shared between the duo. The premise is simple: DJ P Forreal tells a tale of a text "relationship" between he and a pretty young thing. Call it the macking for the Millennial generation. But like anything associated with the catalog of the culture pushing producer, the intentional levity somehow still leaves the listener satisfied – much like his pioneering production work on De La Soul's classic, 3 Feet High And Rising, or Chris Rock's Roll With The New. Prince Paul has made a career off of riotous Rap music. It's only right that his son carry on tradition.
In this interview with HipHopDX, Prince Paul and P Forreal discuss their upcoming album, Negroes On Ice (in stores October 2), their desire to continue live stage plays, Paul's rumored reunion with De La Soul, and what he thought when Tupac dissed them on "Against All Odds."
HipHopDX: You went through a period in the 1990s where people didn't want to talk to you.
Prince Paul: Yeah. It always happens, man. You know, in the music industry – if you're around long enough to really have ups and downs and ups again – it's like that. You're cool one day. [Then] you're not as cool. You're cold. You blazing hot! Okay, you're cold again. Up and down and up and down, you know. [Laughs]
Prince Paul & DJ P Forreal Explain Grassroots Approach To Negroes On Ice
DX: Your career is probably in the Top 2 Percentile of producers ever in terms of impact and how you've been able to push culture in different ways. Popularizing the skit, for example; defining the concept album, for example. I really think the project with your son sounds interesting: Negroes On Ice. You've been dealing with concepts so much. Are you looking to do more on screen stuff? Are the Ustreams and live stage plays going to occur more frequently?
Prince Paul: Yeah. To me, it is what it is. One, you've got to understand that when you make music now, it's for free primarily. There is no, "Man, I sold 100,000 this week." Those days are long gone. People are like, "Yo, I downloaded your song…for free!" [Laughs] My thing is, I love making music. That's not going to stop. But if I can write and perform it live, that'll be great. What better way to do that but right in house? I got my son here. We sit here and we goof around and write and joke together. It's great. I'd like to take that and eventually make some movies or something out of it. We'll see what happens.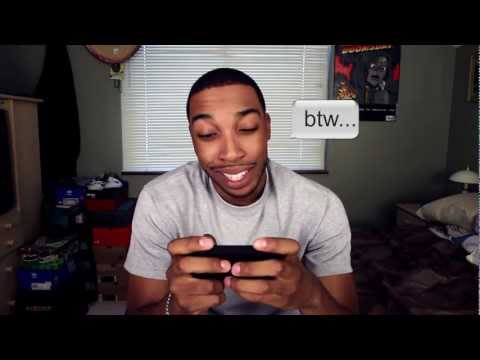 DX: The video for "Textual Healing" is hilarious.
Prince Paul: Man, I'm glad you liked it! There's a fine line between what you think is funny and what's cool. When we do something that works, we're like, "Thank God!" [Laughs]
DX: P Forreal, what was it like creating "Textual Healing"?
P Forreal: Like my dad said, the only thing we do is just sit down and bug out and have fun. We thought of the concept and we wrote it together. We figured out words that people say in texts and then I just rapped it.
Prince Paul: One thing about the music I make – well, a lot of the music I make – is that very little thought goes into it. [Laughs] A lot of it is just like, "Yo, that's funny!"
DX: Paul, you've told that anecdote about working with Chris Rock on Roll With The New and Bigger & Blacker, about how working in comedy is a lot different than working with rappers all day. You spend all day bugging out, writing down stuff that might've been funny. Budgets are nicer. People have a better energy to them. Is that environment similar to working on Negroes On Ice?
Prince Paul: It's a combination of both. We started writing Negroes On Ice two years ago and it's changed a 1,000 times since. Recording in this day and age, there's no big labels, no big budgets. [Laughs] We recorded it in the home studio so there is no nice plush studio. [Laughs] The fun part of it is when you're writing, rapping, and joking. I have my son rhyming on a good portion of the album which was difficult. When you work with an emcee, that's what they do, they emcee. My son's not really an emcee. [Laughs] He was kind of forced to emcee the project. [Laughs] It's like trying to pull teeth from a new born baby: There's nothing there! [Laughs] But as a producer, it's nice to see it happen. It's the fun of making those comedy records, but it's the gutter of making those low budget, independent Hip Hop records. [Laughs]
Prince Paul Denies Reports Of Recording De La Soul Reunion Album
DX: Earlier this year, Maseo was speaking with Red Bull Music Academy and he mentioned that you were making another De La album. Is that true? Is that still happening?
Prince Paul: Well, Maseo is my man. Not to discredit anything he said, but that was the first time I heard that. Somebody told me Maseo said that and I was like, "What? Really?" [Laughs] That's something I would consider if [De La Soul] collectively came and asked me. I'll say something, man. I've asked those dudes since probably late [1999] or early 2000 [about] doing another record. "Yo, we should really do another record, guys." That continued to go on and on and on to the point now where I can really do without doing another record. [Laughs] It's nice to think about it, but I kind of like where we left it. There would be so many expectations. For me to do another De La record, I don't think I could really live up to it. Especially in a day and age where I can't openly sample like that.
DX: Your budget would have to be Diddy-size in order to match how you guys made the first three.
Prince Paul: What would happen is we'd have to do that record for free. That's the only way I could make a record that would be that impactful and hopefully get those guys back in the mind frame of just writing to write and not, "Let's make money." To just write from within and be creative, we'd have to give it away for free.
DX: De La is ubiquitous now and they've done a lot of projects since then. Do you have a favorite De La album that you didn't produce?
Prince Paul: It would be Stakes Is High. It's funny, the Stakes Is High album, and few people know this, I started producing that with them. All the demos and everything when we started recording was done at my house on the ADAT. It was the process of recording that album when it kind of came to a head that, "Maybe this album is better off with just you guys doing it." We started to have a little bit of conflict. Not in the sense of yelling, but in the sense of creative conflict. So then we kind of parted ways. It was good for me for the fact that it gave me the opportunity to sit back and just be fans of their work. I've always been a fan, but to listen to it from not a production standpoint [was different]. When I listen to records that I produce with them, I can't enjoy it because I critique it. To me, listening to a De La record without me on it, I just enjoy it a lot more. My son will tell you, when he was a baby, that's when it came out. I played that record to death.
P Forreal: Oh yeah! Stakes Is High is hard!
DX: What's the term "Plug 4" mean to you?
Prince Paul: For me, it means "mentor." I still stick by that name. Even though I was only a year or two older, I would like to think my life, experience, and wisdom – especially with Stetsasonic – kind of gave me a little edge in teaching the youngsters. [Laughs] That was always me. It was always wanting to help them. That goes back to us parting ways. I knew we would be better apart than together and I didn't want to lose friendships. We've always been cool. Whether it was equipment or about the music business at the time – which looking back was really nothing – and everything else, it was just so they could develop themselves as individuals.
DX: We're coming up on the anniversary of Tupac's passing. What were your thoughts when you first heard "Against All Odds" and De La Soul's name was dropped in that Tupac song?
Prince Paul: Honestly, I didn't know. A lot of Tupac records that people would be amazed by – I'd give it one or two listens and I keep moving. A lot of records during that time, except for maybe De La or just a handful, I just didn't listen to music that much because I didn't want to be influenced. So honestly, I don't remember. I really don't remember.
DX: Yeah. He dropped their name in "Against All Odd" and back when I was 15 years old, it just didn't make sense to me. De La wasn't one of these groups that I was thinking about when I was thinking about East Coast/West Coast rivalry.
Prince Paul: He mentioned De La Soul?
DX: Yeah. There's a line on "Against All Odds" where he says "You look like Larry Holms / Flabby and sick…" And in the background [Pac] screams, "Look at De La Soul!"
Prince Paul: [Laughs hysterically] This is the first time in all these years I've ever heard that! And it makes me smile, man, because it's just so funny.
DX: I had a chance to ask De La about that a few years ago, so they told me the story. It's just something that I wondered what you thought about.
Prince Paul: Yeah, this is the first time ever even acknowledging that. It's pretty entertaining. I got a picture of me and Tupac and Del [The Funky Homosapien] and a friend of mine on my wall. [Laughs] It's just hilarious.
DX: The other thing that I think about when I think about Prince Paul is the remarkable influence you had on Tommy Boy Records' marketing strategy. You've mentioned how Tommy Boy learned a lot from how De La grew its base.
Prince Paul: Without a doubt!
DX: So they used that strategy and implemented it with the other artists on the label – House Of Pain, for example – and it worked for them until the late 1990s. Then in 1999 with A Prince Amongst Thieves, they ended up leveraging that project to boost morale and find a way to make more creative records in the 2000s.
Prince Paul: [Laughs] Yeah. It's funny, A Prince Amongst Thieves, I had it [completed] in 1998. It came out year later. I was so hurt, man. For me thinking that my way of thinking might've had an impact on a label, that's expecting a lot. It's not like, "You guys owe me! I don't need you!" Nothing like that. No egotistical crap. But I would like a little courtesy and respect. That record sat in that office for a year and I was petrified somebody might bite this concept. I hoped it didn't leak. Then on top of that, I couldn't get no T-shirts. I only got a couple stickers. And you're going to spend a $1,000,000 on Sex Mob or whatever the group they had and the record never came out! I was hurt. [Laughs] I was hurt, man. It was crappy. It was real crappy.
In the music business you learn that you'll try to deal with someone morally or an entity morally that has no morals. I always have to keep that in mind. It's like, I can't come with flowers when you're packing a gun. It don't work like that. I gotta come packing, too. We got to head off. I'm not sure about it now because I don't know as much about the labels now, but that's how it was then.
DX: What's your favorite concept album that you didn't create?
Prince Paul: A concept record that I didn't create? Man, I don't even know too many concept records. Throw some out there so I can see what you mean by concept.
DX: You have strict [concept records]. My favorite strict [concept record] is Sticky Fingaz' Black Trash: [The Autobiography Of Kirk Jones]. That was crazy.
Prince Paul: I haven't heard [Sticky Fingaz' Black Trash: The Autobiography Of Kirk Jones], man. People say, "Yo, man. It's like the concept album you did." I purposely didn't listen to it. There's a lot of things I don't listen to because I don't want to feel funny about stuff.
DX: A lot of people call records "concept records" and they end up being loose concept records.
Prince Paul: I guess if you're thinking of concept records, and my brain right now is a little bit limited, but the first thing that comes to mind would be Dr. Octagon [by Kool Keith]. That's loosely [based] on the concept of him being a doctor and stuff and kind of figuring it out. He mentions "Dr. Octagonecolygist" and stuff here and there.
Prince Paul Weighs In On Odd Future & Gravediggaz Comparisons
DX: When Odd Future first came out, there was a lot of references to them being "Horrorcore" or coming into a space where the Gravediggaz first occupied. A lonely space apparently, because, at the time the Gravediggaz caught a lot of flack. Does it feel like the Gravediggaz legacy is carrying on in today's generation? Has it come full circle the way everything else seems to in this genre?
Prince Paul: It's funny. People always compare Odd Future to the Gravediggaz. I used to get that a lot. I used to look on the Internet and see the comparisons and see Tyler, [The Creator] get all hurt and upset like, "We don't like the Gravediggaz! The Gravediggaz suck!" I just sit back and laugh. I'm a fan and want to go buy his music and he's dissing me. [Laughs] How did that happen? I look like a freaking idiot. [Laughs] I put my son onto Earl Sweatshirt and all of them like, "Yo, these guys are great!" And then the guy goes, "Whaaa! Gravediggaz suck!" [Laughs]
One, I think the only way we're similar is they come from a dark side of music. That's about it. We talk about totally different things. I see the comparison where they say something a little spooky and peopl are like, "Oh, okay. Gravediggaz." I think it's cool because it keeps my name out there. People will always compare. That's why I do a lot of things that I do, because I know somewhere in the future – even now – my name will have to come up somewhere. "Prince Paul was the first one to…" I made Hip Hop history, you know? If people want to look up some Hip Hop stuff after my son has kids and his kids have kids and his kids have kids, [they'll be like] "That old man Prince Paul from back in the day, he started whatever…the murder movement." I don't know, whatever comes out of my work.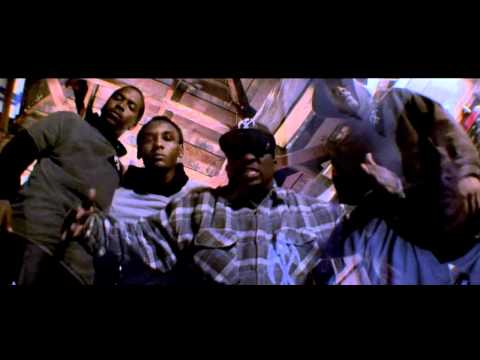 DX: "1-800-Suicide"
Prince Paul: Yeah, the "1-800-Suicide" movement, man.
DX: That's a pretty funny metaphor for Gravediggaz. Gravediggaz caught flack back in the day. Cats thought it was gimmicky back in the day. And now [the Gravediggaz] are being replicated and the cats that are replicating it are saying the same thing that people said about Gravediggaz back [in the 1990s].
Prince Paul: [Laughs] It is what is, man. There's a time and place for everything.
Purchase Music by Prince Paul
Purchase Music by Stetsasonic
Purchase Music by Gravediggaz