This month Posdnous and Dave of De La Soul released their side project, De La Soul's Plug 1 & 2 Present First Serve. The album chronicles the lives of up-and-coming rappers Jacob "Pop Life" Barrow and Deen Whitter a/k/a First Serve. In its first week on shelves, the release debuted on the Soundscan Top 200, a first for De La Soul's brand in over seven years.
One half of First Serve, Deen Whitter spoke with HipHopDX about the expectations of the First Serve album, a love triangle that nearly ruined the group, and mirroring the longevity of De La Soul.
"We just want to work this record and get the best out of it," Deen Whitter said of the First Serve release, which has been exlusively licensed to Duck Down Music in the United States. "[We want to] see if we can put a plaque on the wall or something and hopefully get the opportunity to release another joint. To be able to come this far, niggas out of nowhere to be able to spill something on the wall and its sticking right now hopefully we get the opportunity to do it again."
The road leading up to the First Serve project wasn't a smooth one at all. While recording in Paris, Pop and Deen unbeknownst to each other found themselves having intimate relations with a woman named Keisha. When the mystery was revealed feelings were hurt and the First Serve unit was in jeopardy.
"Me and Pop [Life] realized that we fucked with the same chick but at the end of the day if this is going to bring us back together we don't need to come back fighting and swinging on each other, not over no broad" Whitter told HipHopDX. "It obviously would affect a lot of people in the game. I'm sure it has in the past and will in the future. We pretty much reconnected over a broad, pushed that to the side, got back together and did what we had to do."
"I'm sure every team, group, and unit have niggas that fuck with a broad that somebody else wanted to fuck with," Whitter added. "Some niggas catch feelings but when you figure out who you fucking with and figure out that the broad is nothing but a game, a toy, or just another bird you ain't gonna let that come between family."
Despite a bump in the road First Serve persevered and completed their debut album. Much like their mentors De La Soul First Serve wants to leave a lasting legacy in the rap game through longevity and dope music.
"I mean it seems like through the highs and lows you have to be there for each other," said Deen Whitter. "De La [Soul] had their moments. They had some high shit here and there and I'm sure they had some lows as well. I'm sure in the highs and lows they stood together strong and they were there to support each other through those times so they can get to the next hill."
"I think that's what we got to do," Whitter added. "All of that comes into play, whether it's broads, money or niggas whispering in your ear. They'll say "you should go solo" or "you should start your shit without this nigga," but you gotta walk past that and realize the reason why you got this magic going on is because dudes is doing it as a unit. That's the key to it. Being able to maintain in the peaks and valleys and keep doing what you're doing."
When asked why fans should spend their hard earned money to purchase Plug 1 & 2 Present First Serve, Whitter replied, "Cause it's something different."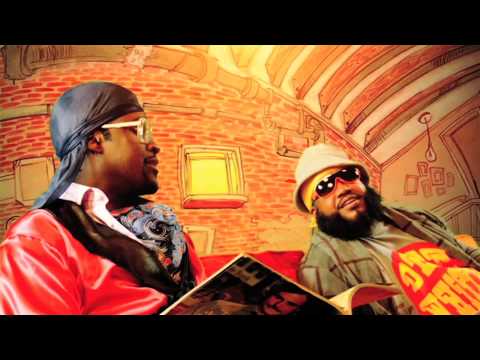 "It might not be what's happening right now but its something different. Dudes is trying to do something special and come together with other people from different places to unite this game and bring a different sound. It's good music. It's one of those things if you respect Hip Hop you will respect the record–if you respect what Hip Hop can be as opposed to thinking its one lane. It might not be click clack, it might not be South, it might not be Gangsta, but if you respect Hip Hop for what Hip Hop is supposed to be then you might enjoy this."
Purchase Music by De La Soul & First Serve
RELATED:First Serve Explains De La Soul's Influence, "Pushin' Aside, Pushin' Along" Single