It is amazing that after all the mud that has been slung at him over the last two decades by media of various forms that Erick Sermon is still eager to talk to the press. But after enduring years of slanderous reports (and Beef documentary reenactments) of his alleged involvement in the break-in of his longtime partner-in-rhyme Parrish Smith's home (for the record, E Dub details his own battles with the real culprit of that home invasion on the third verse to "Focus" from his sophomore solo effort, 1995's Double Or Nothing) and gossipmongers dishing dirt about his alleged leaping from a woman's third-story apartment to escape the wrath of her vengeful boyfriend (again for the record, E candidly admits on "Relentless" from his 6th album, 2004's Chilltown, New York, that he "fell from the window"), one-half of the legendary duo EPMD is still excited to discuss his past, present and future, even if that discussion is with the same media that worked overtime at onetime to destroy him.   
Before he concluded his recent pow-wow with HipHopDX with the startling revelation about the fate of his artistic union with Parrish Smith, "The Green-Eyed Bandit" rapid-fired off a flurry of thoughts, emotions and revelations regarding his upcoming Breath of Fresh Air mixtape (due the first week of February) and his historic career trek that preceded it. Clearly still a fan at heart, the producer/rapper with the signature slurred rhyming and off-kilter singing style is still eager to tell his fans everything he knows they want to know about him personally and professionally.
So during one of the most revealing conversations of his nearly quarter-century long career, Sermon spoke candidly about everything from what affects his recent health scare had on him to what affects old wounds within the Hit Squad might have on the classic crew's upcoming reunion show. The godfather to several superstars careers additionally broke down the back-stories of his involvement in the early years of 50 Cent (who left behind some things in Erick's basement), Ludacris (who was a onetime Redman disciple), Game (who was initially confused by E Dub's request to "Spit 16"), the Wu-Tang Clan (who found themselves sitting on E's IRoc circa 1989), Rick Ross (who also left behind some things in Erick's basement), and maybe most notably, Biggie Smalls, who sought out The Green Eyed Bandit to be his career guide before he settled for the services of Sean "Diddy" Combs.
HipHopDX: I was just listening to some of your greatest hits again and it struck me how contemporary "Focus" still sounds a dozen years later. That shit could be a hit even in 2012.     

Erick Sermon: Wow, that's crazy.
DX: Are you and DJ Quik gonna ever reunite to crank out some more of that timeless music together?

Erick Sermon: You know what's so bugged out? Last year I saw [DJ] Quik at South By Southwest. We did a show – EPMD, Quik and Slaughterhouse – and I talked to Quik. He was independent and he was getting ready to drop his [The Book of David] CD. I said, "Quik, listen man, I wouldn't mind doing an album wit'chu." You know how everybody's doing collabos. I'm like, "Yo, I think it'd be dope to have an artist/producer album, 'cause we both produce, we both rap." So I was looking forward to doing that. But, people who know David [know] he be everywhere … his mind is everywhere. So it's funny you ask that, because I was wanting to do an album: West Coast/East Coast, like five songs by him, five songs by me. I thought it woulda been dope for Hip Hop, but it never happened.   
DX: Wow. Yeah, that would be dope for Hip Hop. Speaking of reunions, is it actual factual that you have agreed to be there next month when K-Solo and Keith Murray reunite?
Erick Sermon: Yeah. Well, Keith Murray's gonna be a special guest there. And the Hit Squad, as you know, is just EPMD, K-Solo, Redman and Das Efx. But, it will be the 24th at Best Buy Theater.
DX: Were there any reservations about signing on to that?
Erick Sermon: No, it wasn't, 'cause like a couple years ago Keith Murray and K-Solo had made-up at B.B. King's. And that was the only real problem [to organizing a Hit Squad reunion]. I perform with Das Efx all the time. So I think the main thing was just the Keith Murray/K-Solo thing.     
DX: I just did an interview with Drayz of Das Efx and he said y'all are gonna need some Vh1 cameras there because it's going to be "very, very interesting."
Erick Sermon: Well, my thing is I just wanna have a whole big meeting before it goes down, because everybody is speaking about this show and I don't want it to be … just regular. And, Dray and Skoob don't really have a good relationship at [this] time. … With any other crew its differences, but I think as far as their performance it won't be any problem.  
DX: It's interesting to hear you say that you speak to Das 'cause I could tell from [Drayz] tone in our new interview, and he said explicitly in Das' feature interview for HipHopDX in 2010, that he's kinda hesitant to interact with you based on past issues between y'all. So, you and Das are copasetic enough to share the same stage in a few weeks?
Erick Sermon: Yeah. I don't know why he said that because I recently saw them. I did a couple of shows with them. And I talked to Skoob about maybe three months ago, so … Who you talk to, Drayz or Skoob?
DX: Drayz.
Erick Sermon: He's the problem of the group, period.
DX: It's just crazy that all these years later and the Hit Squad/Def Squad divide still hasn't healed completely.
Erick Sermon: Yeah, well, I guess that's just some people that don't grow up, especially after awhile [and] you don't have that success. You got some of them who didn't flourish, and that's why you have discrepancies 'cause people still go back in the past and dwell on what didn't happen, and why they in the position they in right now. You have to move on; you can't hold that as grown men. That's something that happened a long time ago. You got some groups I can understand why [there's friction years later], but there was nothing that I personally did for them to act that way. What happened with me and [PMD] – I don't got no beef with them.  
DX: One thing from the past that Drayz mentioned that I think was actually positive was he mentioned wanting to do a "Head Banger Pt. II" to finally get Das and everybody together on a new posse track. Any chance at all of that happening you think?
Erick Sermon: I don't think there's gonna be any music being made, that's kinda far-fetched. That ain't gonna happen. Everybody's not really up to par on making records, 'cause making records ain't just because you wanna go out there and make records. You might as well keep your legacy good when you have a chance to. And not just saying that I'm good at what I do, I just know that I keep myself current enough to be able to not get looked at as making dated music. And everybody can't do that.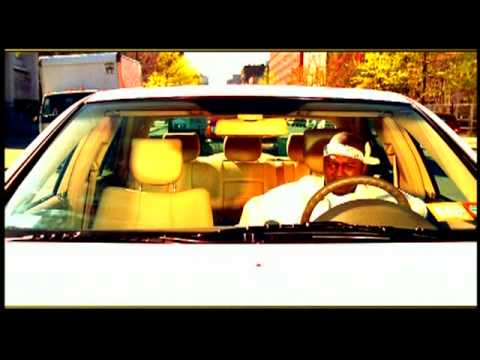 DX: Let's shift from the crew stuff to your new solo material … You noted on "I'm Not Him" from your Chilltown, New York album that you "gave Marvin Gaye's wife two hundred grand" for "Music." So how much did you have to break off the estate of Jimi Hendrix for "A Way Out"?
Erick Sermon: Oh my God, I'm not even gonna talk about that 'cause I'm not even gonna – I didn't break off nothing, that's why it's on the mixtape. [Laughs] It ain't like I have a label and I have Clive Davis, or me still having money like that, to be saying here's [$150,000] for you Marvin's estate and here's 50 thousand for the lawyers. I don't got that money these days. And I can imagine what Jimi Hendrix's estate is asking for something like that. [So] that's why it's a mixtape.
DX: You detailed the reaction to your recent health scare on "A Way Out." Have you had to make major changes to your lifestyle in the last few months – are you getting skinny like Fat Joe?
Erick Sermon: Well, not as quickly as he's doing it. But you kinda change the way of how you look at life. I think my thing was more stress-related too. But, just knowing that your life … you can't value it [enough]. My cousin's moms has 48 hours to live now. So I'm gonna have to fly to Georgia on Thursday morning and be there for him. So, again, life is not a thing where you [should] expect to be able to wake up tomorrow morning. You can't just take it for granted. So, again, it changes your life a whole lot on not just getting healthy but knowing that it could end at any time for anybody.
DX: Yeah, I think everybody in the Hip Hop community is getting that reality check right about now, especially since your incident happened only —

Erick Sermon: — And Heavy D, yeah.
DX: Yeah, only a few days after Heavy D passed.
Erick Sermon: I think my whole thing was the fact that now I really understand, because being able to talk about what happened to me when I talked about it on Sway [In The Morning], it was a real big thing for people. Because, people really got to understand … They had no idea that heart disease kills more Black men than AIDS or cancer. So when you go get a doctor's appointment, or get a check-up, you never get your heart checked. But Fat Joe, we know one person with him, Big Pun, was a big person, but the other five friends of Fat Joe's were skinny and they had heart attacks.
DX: So this Breath of Fresh Air title for your upcoming mixtape, does that mean you feel like you got a new lease on life?
Erick Sermon: The breath of fresh air is just the sound of the music. My thing is I got kids who live in this era – same like when we had our era and people who grew up to Grandmaster Flash and stuff had their era. Everybody has an era, so I never ever disrespect what's going on 'cause it ain't my era. But what I do is I find out that there's more people than you think there is that wanna hear good music, that wanna hear some content, that wanna hear what we know Hip Hop to be. And we wanna have a balance besides the same situation that we hearing over and over and over again for the last eight to nine years. I don't feel like I'm hating; I feel like it's more than just me saying it. We used to have a balance. There's no balance now, it's only one side, so something's not right.
DX: So who you got rockin' wit'chu on the tape to help balance the scales?
Erick Sermon: I got an artist named Twan Gabbs from Chicago. And he kinda got my views, as far as emceeing, as far as having content and being able to say something besides what you're hearing. My thing is I'm already me, I'm already iconic. If people take that away and be like, "Yo, he's not relevant no more" – I ain't trying to be relevant; I'm already me! I don't have to go and prove nothing to nobody. My legacy lives on. I'm 22 years in this game. Y'all newcomers who got one year, two years tops, maybe. So I don't know how these young people talk about people like us and Jay-Z and [have our names] in they mouths without really recognizing. Like, yo, you're brand new! How can you even have a voice in this until you prove yourself as being artists? So that's what I'm trying to represent.
I dropped [a few] songs before this. I dropped one with me and Sheek Louch, ["Dodge This"
]. I dropped one song with me and Rick Ross, ["Ain't Me"]. I dropped the one with me, Redman and Method Man, ["Look"
]. And now I got [one with] me, Fred The Godson, [Vic Damone] and Swizz Beatz, ["Set It Off"
]. And then the one with Jimi Hendrix. And the mixtape also got Too Short and Lloyd on it. But the mixtape, it still feels like me. My artist, Twan Gabbs, is on like almost half of the mixtape, and I got newcomers like 'Mone on there, and my stepson Ryze is on there, and my other artist, Tre, from D.C. is on there. Keith Murray's brother, [Fish Grease], is on there. Keith Murray's on there. 50 Cent is on there. I just got people who I thought that really fit me. People know I had Rick Ross in 1999 when he was [known as] Tephlon. That's my friend. I put him on my Erick Onasis album. So it ain't like I'm grabbing people that just be hot, these are really my friends.
Before I got on the phone with you, I was on the phone with [DJ Premier talking about "A Way Out."] And then Pete Rock called me like, "Yo, Erick, good looking for the Heavy D shout on 'A Way Out.'" So, again, the colleagues, they calling for it, the people on Twitter calling for it, the underground is calling for it. I'm just hoping that a train travels behind me of content [with] samples, drums and different conversation.
DX: I have to ask this question – I don't ask it to be patronizing or anything, but why still do solo stuff? Why not just be in Dr. Dre mode at this point in your career and just help guide new artists into the game like he's doing with Kendrick Lamar?
Erick Sermon: We're the only genre that does that and asks that question. When The Rolling Stones come out, they come out. If U2 comes out, they come out. If Madonna comes out, she comes out. We're the only genre [that forces you into early retirement]. Rap is not a fad; Rap is a form of music just like Country, Pop and Rock. Jay-Z's the biggest artist in the world. He's the oldest one [on the charts and] he's still the biggest one in the world. So I feel if I still can do, [I'm going to]. I'm a producer so I like making music. And before you can bring someone new through, somebody [established] has to be the one for people to listen to them. And that's what I'm doing. So I launched Def Squad Digital to be able to put new stuff through. But I have to be the vehicle for people to listen first to say, "Okay, what is that Erick's doing?" It's the same piggyback thing I been doing since [the Hit Squad]. I gotta piggyback it first.
DX: Since I brought up playing the mentor role, on your "Like Yeah" joint from a couple years back you noted "I coulda been a boss / I coulda had 50, I coulda had Biggie, I coulda had Luda, I coulda had Game, I coulda had Wu-Tang, I coulda had Ross." You coulda had Biggie?
Erick Sermon: I coulda [signed The Notorious B.I.G.]. Biggie Smalls came to my office with my ex-best friend. He brought him to me, but I ain't hear him though. I guess I wasn't paying attention. And then after that Biggie Smalls came to my video shoot for "Hittin' Switches" and stayed there all day with Puffy, 'cause Puffy shot "Hittin' Switches" with Hype Williams. That was Hype Williams' first video. And then they sat there and Biggie Smalls was telling a girl named Tracy Waples "I need to get on Erick Sermon's album." And then in the last Rap Pages [interview with Big before he was murdered], they asked him a question: "So, who you wanna be like when you get up there?" And he says, "Erick Sermon."
DX: Wow. Any personal story you can tell about your time with Big as we approach the 15th anniversary of his passing?
Erick Sermon: That's the sad part: I never had no time with him. One time Puffy was upstairs doing the [Life After Death] album and I was downstairs doing a song with Mary J. Blige and I went to go see Biggie and he told me to my face "Erick, I'ma start singing like you." He told me that, "Yo, I'm singing a lot like you on the album."
DX: Is it true that you purposefully put Rick Ross over that Junior M.A.F.I.A., "Get Money Remix," beat for your "Ain't Me" joint because you think Ross is indeed the new Biggie Smalls?  
Erick Sermon: I thought that, yeah I did.
DX: You stand by that claim?
Erick Sermon: No, I'm not saying that he is, but I did that thinking about that though. Like, that would be dope to hear him on that beat.
DX: You told AllAccessDVD that he charged you $40,0000 for that verse. He couldn't give his old friend a discount, nothing?
Erick Sermon: Because the verse was already written [in 2008] for Vic Damone [who was] with Sylvia Rhone at the time [through Universal Motown Records]. He had a track with [Lil] Wayne and a track with Ross. And after time went by, Sylvia dropped him. So, you know, it was sitting there and so I used it.
DX: I just thought that you had done a lot for him back in the day [and so] like he would just be doing anything for you.
Erick Sermon: Yeah, but it wasn't directly phone called to him. If I woulda made the phone call, maybe it woulda been different. But, the manager who he doesn't have anymore, who he fired, he brokered that deal with the label. And I didn't actually pay for it out of my pocket; that was inside the budget [for Vic Damone's album]. Sylvia paid for that and paid for Wayne.
DX: Just a couple more Tephlon Da Don-related questions. Is it true that he actually lived with you back in the "Ain't SHHH To Discuss" days?
Erick Sermon: Well, he didn't really live with me. Tony Draper, the owner of Suave House [Records], he was cool with me. So Tony would drop him off and just go home. So Rick would be here, sometimes with one or two of his boys, and we would just work on records all day.
DX: You're still sitting on those records?
Erick Sermon: I have all of them. I got like six to eight Tephlon records. I got old 50 [Cent records] in my basement too.
DX: That nobody's never heard?
Erick Sermon: No.
DX: Wow. What do you do, what do you do. [Laughs]
Erick Sermon: I know.
DX: Last Ross-related question: it's just curiosity that I have to ask, did you know about his pre-Rap past back then; did you know he had been a C.O.?
Erick Sermon: No, I had no clue. All I knew and could tell you about Ricky was the fact that he was nice even then. What you hear now is what he was then. How he progressed and people didn't know he was an emcee, he was always an emcee first, before he dumbed it down and came out and then [developed that style] to what you hear now. He was always ill. Like, technique, metaphors, spittin' crazy, he's always been that way.
DX: And you didn't think to scoop him up?
Erick Sermon: He wasn't signed to me. And you know how Suave House is. He's still in some paperwork with Tony Draper. You know Draper's like a … J. Prince kind of.
DX: Yeah. [Laughs] And so, what, it was around the same time that you coulda had Luda too?
Erick Sermon: No, Ludacris was in Atlanta. Don't forget, I [moved to] Georgia in 1992. Luda used to come to my house. He was a big Redman fan. So a lot of [his music] was like [Redman's]. And I used to put rims on the Hot 97 van when he was Chris Lova Lova on Hot 97 in Atlanta, Georgia.
And Wu-Tang Clan, my best friend, the guy who brought me Biggie, his father's church was in Staten Island. So I went to they projects and sat down with Raekwon and all of 'em. I have a picture – which I hope my boy still has it – of me with the whole Wu-Tang Clan on my [Chevrolet Camaro] IRoc.  
DX: Wow. And this was like, what, right before or right after the Hit Squad split?
Erick Sermon: No, this was in '89. This was early Erick Sermon. The Wu-Tang thing was early, when I was [just starting out] in EPMD.
DX: I didn't think there was a Wu-Tang till much later, 'cause I remember I did an interview with Raekwon –
Erick Sermon: No, it wasn't the name Wu-Tang Clan. Raekwon was just Sha Allah back then. He was speaking more Muslim stuff.
DX: Oh, okay. Yeah, 'cause I remember he specifically told me that the Hit Squad inspired Wu-Tang. They purposefully modeled themselves after the Hit Squad.
Erick Sermon: Yes. I saw him on TV one day and it bugged me out when I heard Raekwon say, "Yo, we modeled ourselves after the Hit Squad."
DX: Man, you've lived a hell of a life, E – crossed paths with everyone from Biggie to Ross.
Erick Sermon: I produced everybody. If you Google me and look at my resume, I produced everybody. But what happened in my basement when I was producing 50 – the kid Bernard [Alexander] brought 50 to me too. And I used to live next door to Corey Rooney, and Cory Rooney used to be at Sony [Records], which was where Trackmasters were at. And, he used to manage them, so I used to have 50 in my basement. That's why I ended up doing a song called "Heatwave" [from Power of The Dollar]. That was a song he had before he got shot.
DX: When you gonna finally publish that memoir detailing all these stories?
Erick Sermon: I don't know. I know that when I heard about the article with the Game in VIBE – Game said, "Yo, I was supposed to meet up with Erick Sermon at the mall." I was in the Fox Hills Mall in L.A. and Game came into a store I was at and then I said, "Spit 16." He ain't know what I meant by that. And he [said] that in the magazine. He said, "I ain't know what Erick meant when he said, 'Spit 16.' I thought he was talking about a gun or something." [Laughs]
DX: [Laughs] So that like turned you off to him, you didn't wanna work with him after that?
Erick Sermon: Nah, but my boy had him. He told in the magazine that Erick was kinda busy so he signed with 50.
DX: Is this like regrets at this point, or just like, you know what, it's how it goes, it's all in the game?
Erick Sermon: Right. I'm just happy to be, to understand. Like I said, I'm not here to grasp no fame. I'm already famous. I'm just here to make music 'cause people are calling for it. A nigga like Jay-Z's out there, Puffy's out there, and I don't feel that we should even put the age [cap] on it. We're the only genre that does that. It's an artform. If you can still do it, then go ahead and do it. And the young ones hate because they're not bigger than the ones that's been doing it. They don't sell more records than Raekwon so they disrespect it. And that is retarded. The longer Raekwon has, the longer you have in the game! But they don't look at it that way. And that's the ignorance of being young and inexperienced.
DX: Let's end on that note. That was all the official questions I had for you. But just before I let you go, any upcoming projects in addition to the mixtape …?
Erick Sermon: Yeah, the mixtape is coming out the first week of February, followed by the Erick Sermon album, which is called E.S.P. (Erick Sermon's Perception). That's how I look at music. And then after that, just be prepared for Twan Gabbs. By the time [the mixtape hits], HipHopDX will be wanting to interview him. He has a big story himself, as far as coming from the Kanye West camp and actually writing – You'll hear the stories about Kanye West and how he picked up some stuff from my boy. And the whole Chicago knows it. All three of them – Twan, Kanye, Rhymefest – was together.
DX: Now you mentioned the mixtape, solo album, is there gonna be another EPMD album you think?
Erick Sermon: Oh, hell no. Them days are – Like I said before, everybody's not equipped to [keep making music]. You have a lot of artists from our era that just don't do it no more and you wonder why. It's because like Doug E. Fresh said, "Why should I make another record, Erick? I've been performing for 20-something years off of one album, [Oh, My God!]." He's right! Why would you wanna mess with your legacy if you don't have to? So some of them don't have it to produce the record, have the money to make an album – which it don't cost that much but still – or don't have it in them to stay [competitive]. 'Cause you can't just come in and just rock, even though you have your base, your fanbase still wanna hear you progress too. They don't wanna hear you do stuff from the '90s. They want it to sound like Hip Hop but the conversation still has to sound like something refreshing.
And me, I got the luxury because I'm making the music. I always kept myself around emcees too – even the ones who didn't blow up, like Sy Scott. People ask about him still. When Jam Master Jay – God bless the dead – had Joe Sinista. They ask about him still. My rappers, they know that, Hey, when it comes to emcees, Erick always had something. Das Efx changed the whole landscape of rappin' at the time. Everybody was iggedy-iggedy after them. Who didn't? Heavy D, Ice Cube called 'em, Wrecks-N-Effect, you had Kriss Kross. They changed the landscape at the time in Rap music. And then Redman came in – the fans that he had like the Luda's and the Eminem's that speak about Reggie. I had people that changed the landscape! K-Solo and Keith Murray. I didn't have no fly-by-night people.
DX: But what about that guy you changed the landscape with to begin with? People are gonna ask forever, no matter whether you guys do new music or not.
Erick Sermon: Exactly, and I think that me and Parrish [Smith] is a dope team because we have a legacy and we been working – except for the five years of the break-up – ever since. And that's the real blessing of it, because it's like a Rolling Stones or a U2 or a Aerosmith. Right now, in this day and age, touring's gonna always be there. You got people like Sugarhill Gang still on the road. And that's the ill part about it. People are gonna always wanna see you. And that's the blessing of being a legend.
Purchase Music by Erick Sermon
Purchase Music by EPMD
Purchase Music by Def Squad