When you work to the level Just Blaze does and alongside the caliber of talent he has, being almost blasé is admissible. In his 15-plus year journey, Just has touched nearly every corner of Hip Hop and has etched a legacy as one of the best producers to advance the genre. His music often speaks louder than the lyrics that adorn it. And whether it's his carefully-released work or a rare interview, people always seem to listen to the direct but humble deejay-turned-conductor.
At this point in his career Just Blaze is free standing. He has numerous associations throughout his career, all with interesting memories and a unique sound. Throughout it all, he's maintained a penchant for cultivating those who may have been sidestepped, and his ear has consistently delivered. "At a certain point you have to look beyond the dollar sign," he tells HipHopDX, a lesson producers new and old are facing increasingly. Focusing on the passion is what's made Just Blaze so refreshing among his contemporaries. He still deejays and approaches music in some of the same ways as he did long before big studios, state of the art equipment and destination sessions.
In this benchmark discussion with Producer's Corner, Just Blaze explains why he's keeping some of the surprises in store for Jay Electronica's debut. He also explains reconnecting with Freeway, and moving his own operations in the face of changing times in the music industry.
HipHopDX: How important was the move from Baseline to Studio Red for you after being at Baseline for so long?
Just Blaze: It was a very significant move, but it was something that was just necessary. Today's climate within the music business has changed from what it was 10-12 years ago. The climate's changed, budgets have changed, even the way people record music has changed and Baseline [Studios] served its purpose at the time but it is always better to partner up with people rather than try to go out yourself. For eight years, me and my partner basically ran Baseline ourselves. It was still working for itself and it was still paying for itself but it's one of those things. The financial obligation wasn't something I wanted to take on anymore. By partnering with Claude [Zdanow] up at Stadium Red and putting our forces together, it would be something that was mutually beneficial for everyone. It was time for a change and four or five heads are better than two.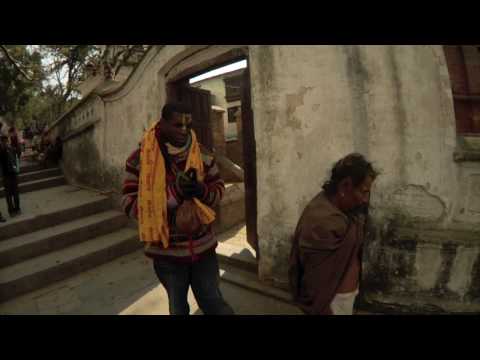 Just Blaze Speaks On Maintaining The Mystique Of Jay Electronica's Act II
DX: Jay Electronica's Act II: Patents Of Nobility (The Turn) tracklisting alone is a big talking point. Tell me about your role in the whole of the album…
Just Blaze: That's still to be determined. We connected and there are some things in the works. But in terms of my role and what the outcome will be, that will come later. I don't like to talk about things prematurely as I feel, we as artists, tend to get excited at what we are doing and get online and get in interviews and on Twitter and start talking about how great something will be, start building up the anticipation and I think when it is something that people have been waiting for, I'd rather not take that approach and just let people see for themselves what it is. Adding to things you have solidified, there will be announcements, but I don't want to talk about it. People have been waiting a really long time for [this album], and I don't like to put anything out there unnecessarily. But we're definitely back talking.
DX: Does the media hinder the natural anticipation for a project such as this by sensationalizing things?
Just Blaze: Well that's what the media does; it's their job to talk about things and make then as sensational as they can so people are interested. I don't want to feed into that, and this is no disrespect to you – as you are part of the media, but you could give someone, a writer or a reporter, an inch and it's their job to make a mile out of it. They way the Internet works today – it is all about aggregation. I tell you something, then AllHipHop.com reports on what I've told you, then SOHH reports on that and then RapRadar gets it and everyone else gets it. And every time it gets aggregated, it changes and it gets bigger and bigger with each aggregation and people trying to put their own spin on it. As someone who has been in this game so long and has been dealing with how Hip Hop in the media and on the Internet has changed the game, sometimes it's better to let the music speak for itself and let them music come out like it's supposed to rather than prematurely.
DX: Obviously it's the Roc-A-Fella Records credits that people come back to, but your discography goes deep before that. What can you recall about your own stylistic evolution and creative approach between working on projects like Killah Priest and Buckshot and then Jay-Z and Freeway?
Just Blaze: To me, it is a constant journey of education and learning really. I've been doing this all my life, even before I knew what producing was, I was writing songs, making melodies, playing keys and what not and my main thing was deejaying. Eventually making music and deejaying all came together and turned into me learning how to make beats and whatnot, and then that turned into me producing records. I'm constantly learning, when we talk about evolution, even after doing this for a living for 15 years, I'm still learning about new forms of music and new styles of music and also learning how to deal with people and artists within the business. I'm always challenging myself one way or another; whether it's writing a song, producing, co-producing, hosting a TV show, deejaying. It's a constant journey of learning. There are some of us who stick to one sound and there are some of us who like to get out and explore and I have always maintained a good foothold on being versatile and I think a lot of that has to do with my experience for half of my life as being a deejay.
I wasn't involved with the earlier days of Hip Hop, but even as a kid I was looking for records with beats on them that my friends weren't familiar with, things that could be turned over to Hip Hop [music] for the little neighborhood mixtapes I was making. All that you see now from me as a producer is just an evolution of me as a deejay and trying to track down the latest sounds and in some cases bringing back something people haven't heard in a long time. It's just a journey of piecing things together and I'm just happy to be here and have the respect and admiration of the younger generations and the respect of the generations that I come from and still be able to make records.
DX: Speaking on the younger generations, is versatility something you advocate?
Just Blaze: I encourage whatever you do best at. I don't like to try to pinpoint or point a finger at certain things, I'm just like if you do one type of music and that's it – do it best, if you are a multi-instrumentalist – do that the best, if you're a good producer but not a great programmer and have a great ear and have other people who can do your programming, then do it. Do whatever you do and do it the best you can do as if the truth be told, what the younger generation is proof of, is our culture is not a fad. Thirty to 40 years ago they predicted it would be a fad and be gone after five years; but you turn around 30 or 40 years later the records don't sound the same but the culture is still there and the sound is still there and it is constantly evolving. So I just tell the younger generations to "Do you – make your impact on the culture, make your living, make you money and keep pushing forward."
Just Blaze Recalls Recording "Roc The Mic" With Freeway & State Property
DX: Rewinding a touch back to Freeway, we are aware you are working on his new album, Diamond In The Ruff. Now on "It's Over" he had the "Just ain't chirp back" line. How has it been reconnecting with personally and creatively with Free?
Just Blaze: I mean in regards to that whole ["I'm back without a Just track / Tried to reach out and work / But he ain't chirp back" lyric], when I first heard it, I was taken aback. That was how he felt at that time. His recollection was a little bit off and also, we had spoken shortly before that. But I think with everybody being young and the Roc-A-Fella [Records] break-up looming over everybody's heads, it caused some people to act a certain way. And that's not me just talking about Freeway – that was everyone. It was a very uncertain time, people didn't know what was going to happen. People were starting to take sides or dealing with people a certain way in case they might take a side. That was what it was. It wasn't a big deal. Free will be the first one to tell you I was largely responsible for his success early on in his career – and I'm not saying that from an egotistical standpoint, as it is what it is. He will be the first person to tell you, even to this day, and that's why we are still cool, because he knows that. We chopped it up about our…I wouldn't even call it differences because there were no differences; it was just a conversation that we needed to have to put things straight and that was that.
In terms of [Diamond In The Ruff], we're actually picking up where we left off in terms of what we had attempted to reconnect a couple of years ago but he just didn't have a situation to put out the music and now he has the opportunity and I'm looking forward to it. I think the end result is going to be great.
DX: His debut Philadelphia Freeway was as good as it gets. Working with the likes of Freeway, Saigon, Maino, Jay Electronica, and so on. How do you work with these artists to develop a sound that they can build a trademark out of?
Just Blaze: It's all different. What I always tell people, good relationships, good energy and good business will always afford you good opportunities. And in the case of a lot of the artists you jus mentioned it was really just taking a chance on someone who nobody had really taken a big chance on yet or that people hadn't fully embraced yet. I think the reason why I've been able to do that quite a few times is really because at a certain point you have to look beyond the dollar sign. When Freeway first approached me there was no deal, he didn't have a solo deal with Def Jam [Records] yet. The State Property thing was still being figured out. When we did "Roc The Mic" we were all in Miami at the time and the purpose of that pilgrimage down there wasn't to make the State Property album, it was to make a Memphis Bleek & Beanie Sigel album. I want to say Peedi [Crakk] had just come home from jail, so Beans brought him down to Miami and the State Property crew had already started to form somewhat but it was early on. Once the Beanie Sigel & Memphis Bleek [project] didn't come to fruition the way we thought it would, the guys from Philly just started recording songs. Freeway approached me on the humble one night and I asked if I would do a record with him, and he was very humble in his approach and I appreciated that as there were some people in the camp who felt entitled – like I owed them something, and that turned me off because at the end of the day I was like, "I don't owe y'all anything." Just because we work well together doesn't mean I owe you something. Just because I work with [Jay-Z], do a lot of work with Bleek or a lot of work with Beans, doesn't mean I owe you something. Freeway's approach was so regular and nonchalant and yet he was so humble about it, I came up with the "Roc The Mic" record. There was no question of money or a budget. It was just about making a good record.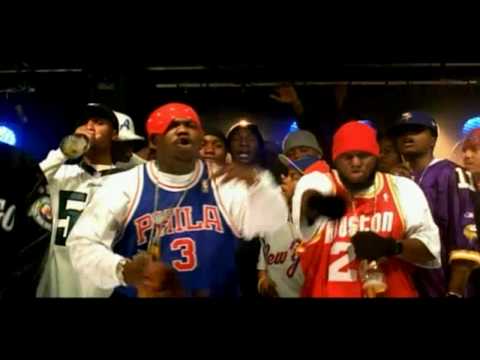 [It was the] same thing with Saigon, when I was introduced to him, I gave him a couple of records and a couple of ideas and said "Bring me back something and we will see what happens." That's how I approach things. Even with Jay Electronica, we had a few mutual friends and we were friends for a number of years before we even stepped into the studio. But aside from being his friend, I was such a fan of what I felt he was capable of and the potential I saw, that I just made him get into the studio so he could make some records and the result was what it was. We got some great music out of it and he's now exposed to the world. Sometimes you really just have to take a chance, even if it means you are not going to make a lot of money. If you into things strictly for the money, and not for the art or the music, your showcase is going to be limited. If you're willing to take a chance on things, new sound, new people, you always have a shot as you are giving people something they haven't heard of before.
Just Blaze Confirms Unreleased Music He Recorded With Eminem
DX: A not-so-new artist you worked with in recent years was Eminem. A lot of people thought "Toy Soldiers" was down to you when it first hit radio because of the sound. What's it like to help him build his third evolution in sound?
Just Blaze: I was just honored to be there. I guess what had happened, I was doing a few records that he liked at the time and he would ask who had done the song and it was me. It was the right time. A lot of people in both our camps had tried to get us together for a lot of years, pretty much ever since [The Marshall Mathers LP]. For one reason or another it never really worked out and I think now was the time it was supposed to work out. He was supposed to go and do what he did, become the superstar he became. And when I think how he solidified things with [Dr.] Dre, I think about that he had to go through what he went through so that he could come back and be the even bigger success story that he is now. I am just happy to have been a part of that success story. He is very much a creature of habit and keeps the same people around him that have been there from the beginning or people who he trusts and they're the people he works with. I was jus happy to be one of the first people brought into the fold from the outside. Once again, I didn't know what was going to come out of it. He's extremely talented and it was an honor to be there and the result was awesome.
DX: How did the process of actually working with him go, being that you were not part of his inner circle?
Just Blaze: I went out to Detroit and I played him some ideas. I had brought about 15 tracks with me; he picked one which he wrote the vocal to right away. That was like our introductory single, the record didn't make the album, it was just us kind of figuring out. It's about more than just whether you like his person's beat or if you like this person's rhymes, it's about if you gel. You can have the greatest song writer, the greatest artist and the greatest producer in the word, it doesn't mean that when you get all three in the same room it's going to work out to be magic. We see plenty of examples of that. Just imagine, and I'm not comparing myself to Quincy Jones at all, but just imagine if Quincy Jones and Michael Jackson didn't get along, you wouldn't have had "Thriller." Quincy Jones would have still been as talented as he is, Michael Jackson would just still be as talented as he was, but if they didn't get along and weren't able to communicate in the studio, then we wouldn't have had the albums that we've had. Thriller wouldn't have been made. So when we first started out it was a matter of getting our feet wet and seeing how the vibe was and if the vibe went well, we started on something fresh and something new. It was a great experience. It was real easy in the studio, me and him got along well and we had a lot more in common than I would ever have realized. It was a great time.
DX: When it comes to the "SoNY" track you did with Fabolous, did you feel that a New York rapper had to come out with the flag flying for the city after what Lil Wayne said?
Just Blaze: No, I didn't feel like it had to happen. It was just like "I wonder how this is going to blow over?" It wasn't like I was on a mission to create something like that after that happened, but when [Fabolous] had the idea for the record and he explained what his idea was, it's not a diss record, it wasn't directed at tearing [Lil] Wayne down, it was more dedicated to lifting up the city. I thought that was dope and that was that. I just try to make the best record possible any time I get a call.
DX: How important is the team behind you, the engineers, mixers, etc.?
Just Blaze: Well I'm an engineer myself and I do actually do a lot of my engineering and mixing myself. But at a certain point you have to have that backbone and that team, so once you get to a certain point, you produce the record and not worry about every minute detail of the sounds. So for me that's usually when my engineering team comes into play. But at that point when you're dealing with the vocals and producing the vocals and dealing with other parts of the processes that go into making the record you can't be worried and every minute detail of the dynamic, the compression, the equalizer, the effects; at a certain point you have to give it away a little bit. Then once you have the bigger picture completed in your head you can get hands on with it again and that's what's best for me to have. Whether it's a partner or a team of engineers you have, that's what's been key for me. I'm very hands on with it to a certain point, then I kind of let it go and let the engineers record the vocals and then I can come back having not heard the song for 20 hours straight with fresh ears and reattach it.
DX: What piece of equipment has made an impact on you over the last five years?
Just Blaze: I will put that to you on a personal note, the Mac Book Pro with retina display. I used to carry around a big 17-inch MacBook Pro all the time, that was for my production, with two SSDs, a super I7 processor and it was so big and so heavy and that was what I used for production. Then I deejayed from a MacBook Air; so let's say I am on tour I would have to carry my super heavy 17-inch for production and my MacBook Air for deejaying at night. Then came along the Core I7 MacBook Air which was powerful enough for me to run Logic and had an SSD big enough to have all my Logic sounds and it was portable to enough to travel with. But sometimes it would get frustrating because the biggest Air is 13 inches, which was okay for deejaying and ok for Serato but when I was producing I just wished I had that extra screen room space. So when the 15-inch MacBook Pro with retina display came out it as the best of both worlds. It was bigger than the 13-inch Air, not much thicker and it was so much smaller and lighter than the 17-inch but the processing speed was amazing. Logic worked without a hiccup and now I have the perfect computer that I can take anywhere, it doesn't weigh anything in my bag and I can be more productive on the road. There were times when I was on the road and I would just leave it but then all I would have was my MacBook Air which I deejayed with so I didn't do any production. Now I have everything I need in one computer and that fact that it has 16 GB of ram in it and takes whatever I throw at it, I have no problems. Add to the fact that this is the first time that Apple has a really high performance SSD in a computer, I have no wait time, I have no rack, I do my final cut-pro editing reasonable fast. It's a great computer and I think that's the thing I've been most excited about in the past year.