Freeway wears maturation well. The Philly Freezer has journeyed a long way since his standout, Roc-A-Fella debut, Philadelphia Freeway back in 2003. He's endured the dissolution of the Roc Dynasty, jumped to Cash Money Records and then to Rhymesayers, all while continuing to grow as an artist. His 2010 release, The Stimulus Package (with Jake One) was more than just a super solid project, but a simultaneous testament to his growth as an artist and as a man. Now fully in control as an independent brand unto himself, Freeway is finally shift his career into sixth gear.
A week and a half prior to his upcoming performance at A3C in Atlanta, HipHopDX spoke with Freeway about his continued hunger to create, the power of reality Rap, his rumored negotiations with Young Jeezy's Corporate Thug Entertainment and what surprises him about Hip Hop.     
Purchase Tickets To HipHopDX's October 6, 2011 A3C Event In Atlanta Here
HipHopDX: For me, the first thing that resonates is the amount of energy you put into everything. Your flow feels high energy and now it seems that energy is replicated in how you've been moving with your career over the past few years. You've released four or five mixtapes. You released The Stimulus Package to critical acclaim. You've got two projects, Diamond In the Rough and Bearded Motivation, on the way. Do you get tired?
Freeway: Man, I love the music. It's my motivation. I still got so much stuff to talk about. I feel like I really haven't gotten my point across yet, you know. I know I'm a veteran artist, but I take the approach as if I'm a new artist. I've got a veteran career but I've got a new artist hunger. I keep that hunger. I keep that flame lit. It keeps me moving forward.
DX: How did you get tapped to rock A3C this year?
Freeway: My management put that together, Blame The Label. My management is called Blame The Label, so I guess you can blame the label. [Laughs] I've been doing festivals. I did South By Southwest two years in a row. I did the Rhymesayers' [Sound Set Festival]. I did Sound Set two years in a row. I did Hip Hop Temple. I did a festival in Switzerland, one in Oslo. I'm pretty experienced at rocking festivals.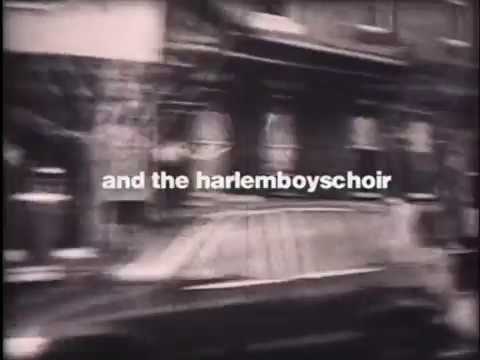 DX: I was introduced to your music obviously through Philadelphia Freeway, obviously through "What We Do"
the song, the video. You've described the recording session of that song often. But the first time I ever thought about you in a different light as an artist was on "Two Words" with Kanye West and Mos Def. At the time, that song stood out because of the type of collaboration. In 2004, Rap was a lot more segregated in the way it was marketed and the way artists were released. That collaboration was unexpected for a lot of listeners and it was absolutely unexpected for me. Mos Def and Freeway on the same joint caught people off guard. Since then you've journeyed from Roc-A-Fella to a brief stint on Cash Money to Rhymesayers and now everyone seems to look at you in a different light. Does it feel like people are looking at you and your music now in a different way than what you were billed as when we you first came out on Roc-A-Fella?
Freeway: I think it is, definitely. I noticed it after I did The Stimulus Package album with Jake One and Rhymesayers [Entertainment]. It opened the door for a new fan base. But the type of music that I did when I did The Stimulus Package was just music that I was feeling. I am Hip Hop. I love Hip Hop as a culture. Before I got on at Roc-A-Fella [Records], I was in the streets battling, doing Hip Hop stuff. I got my shot with Roc-A-Fella doing the whole mainstream thing, but if you listen to Philadelphia Freeway, it's Hip Hop. It's pure Hip Hop. It's not really mainstream or commercial. Even my first big single, "What We Do," when I was trying to push that as a single, people at the label were like, "There's no way that can be a single because there's no hook." It's not the standard format of a single. But we put it out and proved them wrong.
Freeway Recalls The Roc-A-Fella Records Roster Hierarchy
DX: Are the labels still that scared to try new things from your experience?
Freeway: I think they're scared to take risks, as far as putting money in. That's why people are establishing themselves first and then getting a major deal. With me, I'm doing everything independent right now. Everything you've seen from me the last year has just been me and my team and we've been doing it from the muscle. We don't have no publicist, no label behind us. We're still affiliated with Rhymesayers since the last project we did with them, The Stimulus Package. But all the push of the new stuff I've been putting out on the Internet has just been us. It's important to establish Freeway as a brand without always being in the background. Even with the chain of command over at Roc-A-Fella – Jay-Z was always #1, but some people might think that Beanie Sigel was #2, [Memphis] Bleek, then me. Or some people might've had me after Beans or even they had [Young] Chris or somebody else from State Property before me. But right now, I feel as though it's important to establish Freeway as a brand and that's what I'm trying to do.
DX: Is that a better business model, going the independent route? Artists that you're working with, would you advise them to attempt the major label route first?
Freeway: It depends on the artist. I ain't gonna front, sometimes it is hard. It's not easy. Sometimes it gets frustrating. I'm used to car service coming to pick me up. Roc-A-Fella, they spoiled us. Five star hotels. We was living. Now, I've got to drive myself to New York. I've got to do things on my own. When I got shows, the promoters and everything take care of the flights. But when it's something out of my pocket for Freeway, then I have to do it. But, on the positive note, I don't have to answer to nobody. I can do what I want to do. I can put out the music that I want to put out. And when it's successful, I get the benefit. Me and my team, we get the whole benefit. It's not like we got somebody taking 50% or 80% and working 20%. That's how it is with the major labels — they get the majority of the purse. The majority of the money that I've seen from albums is from touring and being on the road, royalties and stuff like that. But from the actual projects that I put out, I didn't really see that much revenue. But if you're moving as your own machine, then you get the revenue.
DX: With everything you've seen and experienced over your career, what still surprises you about Hip Hop?
Freeway: On a positive note, the most surprising thing about Hip Hop is the reach of it. For me to be able to go to Africa and they embrace me because of my music. For me to be able to go to Paris and go to Sweden and these places and they already know me and they love me because of my music; because of something I created, that I sat down and took my time with is beautiful. It's really shocking. When I did Hip Hop Kemp, there was probably 20,000 people or something and it was just me. I've done big arenas before with Jay, where he was the main draw and he brought the crowd. But just to be able to do it on my own and be able to reach the people and the people already know the actual music is just beautiful, man.
Freeway Reveals He Has A Project With Brother Ali
DX: One of my favorite joints you ever did was "The Truth"
with Brother Ali off Jake One's White Van Music.
Freeway: Yeah, man. That joint was nice. One of my favorites, too. Me and Brother Ali, we're actually working on a project together.
DX: Word up. Do you have a title yet?
Freeway: No, we don't have a title for it yet. We're just starting to get it together.
DX: I know you're rocking October 1st with Brother Ali for the Twin Cities' Day Of Dignity. You two are rocking in front of the Masijd An-Nur Mosque. That's where the concert is going to be. Brother Ali did an interview with the Startribune.com recently and was talking about the upcoming show. He said, "There aren't too many mosques out there that would host a Hip Hop concert."
Freeway: I'm sure there's not too many mosques, period, that would host a Hip Hop concert.
DX: Right. And when I think about it further, I don't think there are too many churches that would host a secular Rap show. I don't think there are too many synagogues that would host it. I don't think there are too many temples that would. I see a lot of division between religions of all types and their view of Hip Hop from the outside. There doesn't seem to be a vast amount of embracing Hip Hop from the religious community regardless of denomination or faith.
Freeway: The main issue that people in Islam have with the music – not just Hip Hop, music period – is that it takes away from the remembrance of God. The time that you take to listen to this actual music, for the fans, it's taking away from the remembrance of God. They could be doing something like reading or studying and doing something to enhance themselves religiously. Then, on the flip-side for the artist, the time that you take to create the actual music and then perform it, you could be doing things to study or better yourself as far a religion. That's like the main issue that people in Islam have with the music.
DX: How do you reconcile the two? For example, I love this joint you did with Freddie Gibbs recently, "Anything To Survive." I love that video. And you open your verse with, "Young, black, violent, Islamic / That's how they painted me."
Freeway: "But they forgot seasoned and polished / Plenty knowledge from scholars…" That's how I feel sometimes. I really feel like [they only see me as] this black, young Muslim guy from the streets. But they never take the time to listen to some of the good stuff that I've got to say — life experiences that I share with the people, some of the positive and the negative. "What We Do" gives you the positive and the negative and gives you the reason behind these actions that we're taking in the hood. If you're not from the hood and you don't know what's going on in the hood and you're just thinking people are wilding out and doing crazy stuff just for the fuck of it and then you hear a song like "What We Do" and then you hear "If my kids hungry / Snatch the dishes out your kitchen," then it's giving you a better understanding of why we do what we do.
DX: What you're talking about is painting the duality of circumstance. I've read and watched a number of Freeway interviews over the past decade and you always describe yourself as a "reality rapper." What does that mean specifically for you?
Freeway: It just means that I rap about my life experiences and I rap about things that I go through and things that I see. You know how some people will make a song and they'll talk about anything? They'll just be talking about foolishness or they'll be talking about "we fucking these bitches," "we partying," "we popping bottles." I'm not saying I don't do that at all. For the majority of my music I try to give people some reality. I try to give them something that I have or something that I've been through or how I'm feeling – what's really going on with me. Like that song with Freddie Gibbs. "Young, black, violent, Islamic / That's how they painted me / Forgot seasoned and polished / Plenty knowledge from scholars…" that's all real talk. It's just giving the people how I feel. I'm not bragging about nothing. I'm just keeping in funky. I'm not saying I got all this money, even though there are records that I do do that on. But for the majority of my music, I try to give some people some substance.
DX: Has that always been the case? It feels like a more conscious shift following Free At Last.
Freeway: I think It's always been the case with me. But I think as I've been getting older and getting more mature and becoming more of a man I feel as though I have a responsibility. As a man and as a Muslim, I have a heart. I want to give people both sides of everything. I don't want to just give them the negative. I want to give them both sides.  
DX: It feels like there's a broader shift towards reality Rap as a whole…
Freeway: I can agree with you on that. Look at artists like Lil Wayne. The main single ["How To Love"
] from Tha Carter IV – the one that he was singing on – that's some reality. That's a message. Then he came with the video and once you got to see the visual, it just made the song even better. Some people didn't like ["How To Love"] song because he was singing, and then saw the video and were like, "Oh, okay, now this song is crazy." There's is a lot of the Hip Hop industry shifting towards that and I welcome it. At the end of the day, you want to get something out of whatever you're doing. With music, we should be able to get something out of it even if it's just a feeling. I feel like that's what's wrong with a lot of the music going on lately — you can't really get nothing out of it. It's not going to do nothing to better you. It's not going to give you a certain feeling to motivate you and make you want to do something better. But that's the type of music that I like to create. I'm human. Some days I do feel like bragging about the stuff that I got. Or I might I have a bad month and I don't feel like talking about that shit because I can't talk about it like that. I just like being real to myself.
I can tell you some real shit. I remember before I got on when I used to be around Philly battling people like that, I was in the streets. I was selling drugs. I had money, but I had money on a street-level. It wasn't like I was a kingpin. I was working for people. I was getting money. I was surviving. I used to rap about shit that I didn't have. "My keys" and "My watch," and stuff like that. I didn't have it. But I worked hard and now I have things like that and now I don't even be rapping about it.
DX: Your interview with The Deen Show last year was seemingly picked up by every outlet in the world. When you Google "Freeway" that's the first thing that shows up and it dominates the next three pages. That's probably the most prolific interview with you discussing your faith. One of the things I thought was interesting was when you talked about your fear of flying. You said you were fearful because you weren't in control of the plane. Then I saw an interview you did with Jane-Finch.com in June and you mentioned the two things you wanted to do when you grew up was be a rapper or an airline pilot.
Freeway Addresses Rumors If He Will Sign To Young Jeezy's CTE
Freeway: Yeah! That's crazy, right! [Laughs] You know what's crazy about that, too, is that I still think I'd feel much better as the actual pilot because I'd be in control. [Laughs]
DX: It makes sense and it's an interesting parallel to your career. You're in control now. You're in control and you're having success. It has to feel rewarding. There's a lot of rumors right now that you're talking to [Young Jeezy's] Corporate Thug Entertainment – partly because of your recent work with Freddie Gibbs. Are you thinking about collaborating with Jeezy and CTE?
Freeway: It's something that I'm thinking about. I definitely want to work with [Young] Jeezy. I definitely want to get some work done with him. But as far as the actual signing to him, I don't know. It's like I told you, I'm trying to establish Freeway as a brand. I'm trying to prove to myself and to the people that we can do this. I'm not going to sit here and act like it's not a possibility. If everything is right and it makes sense, then maybe I will. Until then, I'm doing what I'm doing. I'm trying to establish Freeway and trying to get things cracking.
DX: You were on MTV's RapFixLive last week. Along with talking about the new project and the "What We Do" studio session, you guys talked about Troy Davis. At that point, we were still waiting on the final verdict. In that interview you said, "The best thing we can do is pray for the man. The power of prayer is unbelievable." How do you feel a week later following that verdict?
Freeway: I heard seven of the nine witnesses recanted their stories. If there's that much of an evidence gap, they should really give that man another trial. That really didn't make sense. Then I saw on Facebook – I don't know how credible this is – there was a White guy who said he was sorry or something and then they let him off when he was supposed to get the death penalty. You know, man, it's America, man. It is what it is. It's rough out here. I can tell you the one thing about that situation that I learned from being around Jay-Z. Back in the day around 2003, 2004 — there was a lot of stuff going on in the neighborhoods, a lot of people hating because we were getting it poppin. State Property was going through little stuff. Different people in State Property were going through different stuff. Some good advice that Jay told us was, "Bring the party to yourself. You don't need to be running around going to all these different clubs and do all this extra stuff. It's not necessary. If you feel like you've got to party, just bring the party to yourself." Be amongst people that you know have the same intention that you have and that are on the same vibe that you're on. If Troy Davis hadn't put himself in that situation or if he wasn't around them circumstances that were around him then he couldn't be blamed for it.
I don't want to be the one that's like, "This is a huge injustice," and all that. But there's something definitely not right with the situation. I could see if it was one or two witnesses recanted their story. But seven? Seven out of nine? That's over half.
DX: October 6th, A3C. What can fans expect from your performance?
Freeway: Electricity. It's going to be electrifying. I only got 25 minutes so I'm gonna cram. It's going to be nonstop. It's going to be electrifying. I'm going to give y'all the classics. I'm going to give y'all some new stuff that I've never performed before. It's gonna be a good night, man.   
Purchase Tickets To HipHopDX's October 6, 2011 A3C Event In Atlanta Here
Follow Freeway on Twitter (@PhillyFreezer)