When you have worked with a who's who from the golden era of Hip Hop you are guaranteed to ignite interest from music aficionados. Whether it be your peers, the journalists who write about you or those who aspire to work with you, curiosity is piqued. Steve Sola may not be a household name like that of those he has worked with, but when you check out just who he has worked with and the projects he has worked on, you take a minute to educate yourself.
From The Notorious B.I.G. Duets album to Nas' It Was Written to multiple Mobb Deep credits, this Italian born, New York adoptee has solidified himself as perhaps one of the industries best kept secrets, that is, of course, unless you read the liner notes. Transitioning from wannabe Rock star to the engineering whiz that he has since become, Jimi Hendrix, DeVante and Scott Storch are all names that Sola reels off when it comes to true inspirations. His tenure in the industry spans multiple decades and yet he is not shy in saying that he is forever learning. And now with his own stable of acts ranging from New Jersey rapper Sam Scarfo to Disco icon, Gwen McCrae, Steve Sola is taking on a new dimension to his personality, the label boss.  
In this interview Steve Sola explains just what made "Quiet Storm" such a hit, how being the player is just as rewarding as being the coach and how stepping out of the studio can be a real eye opener.  
HipHopDX: What does it take to be a competent sound engineer?
Steve Sola: Quality is far superior to anything else, knowing your craft and engineering is a technical profession but at the same time it is an art. So quality and knowing everything you should know about engineering and making the end product sound really good.
DX: Was this always what you wanted to do?
Steve Sola: For me, I always wanted to be a Rock star, as I play guitar, so I started with that. I was in bands and started with Rock & Roll and then went through a Dance wave and I even did Studio 54 when I was younger.
DX: Are you a born and raised New Yorker then?
Steve Sola: I was actually born in Rome, Italy and moved to New York City when I was 12, so yes I would say I am a New Yorker now.
DX: So how did you go from being in Rock bands to being in the studio with the likes of The Notorious B.I.G. and Nas?
Steve Sola: Well as I was playing guitar, I wanted to do demos of myself, my friends said the demos sounded good and they wanted me to record them too. So I started thinking about engineering and I was very hands on. I wanted to go back to school to learn what was behind all the engineering and audio so I went back in '93.
It was the Golden age of Hip Hop and Rock had almost become played out in a way. I liked Rock & Roll because it was a rebel kind of music and everyone started sounding the same. In the '90s, Hip Hop was almost the same as Rock & Roll; it was rebel, honest, gritty and I loved it. It was a genuine liking.
DX: You have done a lot of work with Havoc from Mobb Deep. Do you work primarily with producers rather than artists?
Steve Sola:Havoc is one type of producer, but a lot of the time, producers send the beat to the artist and it is mine and the artist's job to make the record sound the way it does. Havoc is a lot more hands on than most. Most of the time the producers isn't even at the studio when the record is being recorded. I believe you aren't a producer if you can't tell a singer, "You're doing this, you're doing that." Quincy Jones is a producer, Havoc and Alchemist are producers, they know more than most. Havoc is very talented as an artist himself besides just producing music.
With Mobb Deep, I helped in assisting production and making it sound how it does. I was very involved in the process of making certain songs sound the way they do.
DX: We have discussed with Mobb Deep and other producers who work closely with them, the gritty sound their music has. Is that sound something you would have developed as an engineer or is it just natural in their music?
Steve Sola: We worked at it together. I started working with them back in 1997, so they were already established and they brought that to me when I worked on the Murda Muzik album. They were coming from Hell On Earth and as an engineer and helping them produce the album, I wanted to polish it a bit more. I wanted to make Murda Muzik better sounding than the last [album], and it is my favorite Mobb Deep album by far. It took us almost two years to make. There was so much, love, blood, sweat, tears, blunts, writing, sleepless nights in that album. [Laughs] We didn't take a day off making that album and in those days we were using tape, which took longer. It was an amazing experience and there are certain songs on there which might not have been on there, like "Streets Raised Me." Havoc didn't like the beat and I said "I Can help fix it and see what you think." So I changed a couple of notes here and there and he loved it. I helped with the singing, as being a musician I could hear certain notes that were wrong and there was no Auto-Tune back then. Well there was, but we weren't using it. We worked as a team, Infamous Mobb, Alchemist, you know there were often 20-30 people in the studio working on this album. I love talking about it.
DX: But like you say these were team efforts and the energy that went into albums as big as this isn't really replicated today, do you find that?
Steve Sola: It was a movement without us even knowing it was a movement. It was literally mob deep, the sessions were 12-hour blocks but we were in the studio for 16 hours straight.
DX: Do you think the advances in technology have stopped experiences such as these happening when albums are being made?
Steve Sola: I 100% believe that because people aren't even in the studio together in some cases. Back then we would rent an MPC 3000 or a SP 1200 and the producer would be there and we'd track the beat. Now they just send a beat that isn't tracked very well because their friend may have tracked it or they've done it themselves and it's not done by professional engineers. Sometimes we get music that is smashing in your ears and if you get it like that initially when it's smashing in your head, where's your voice going to be? It's always nicer to track it with the producer and the artist there. You work on two or three songs a day rather than five, you know.
DX: When it comes to issues such as tracking, are you finding these more common these days?
Steve Sola: It's harder than ever. People think things are easy and are ignorant about the work of an engineer. They don't know the environment of tracking, whether it is the speaker system or the room itself, so they're not hearing a correct sound. When I am mixing these days I have to do almost two to three hours or cleaning and editing to do the mixing.
DX: And even though your workload has increased I bet your rates haven't changed much since you started?
Steve Sola: It's tough, but you have to remember when you were 16 and you had a dream to make either a dollar or a million. I'm going to keep doing music out of the love. I used to do $3,000 a day and now it's anywhere between £1,200 and $1,500 or even less in some cases. Before, no one complained, you paid the money and you got the job done. Now I feel you constantly have to reinvent yourself.
DX: Your resume speaks for itself, so how have you managed to stay ahead?
Steve Sola: Reinventing myself, building my own studio. For the last six years I've had my own studio so when Diddy, Lloyd Banks or Mobb Deep are calling me to do mixes, I have someone else in there recording. I have to supplement myself by offering lower rates and by coming to me, people don't have to pay studio time on top of my fee, they are just paying for me. Same with recording, I do a lot at my studio and unfortunately I am cutting the studio business a bit down, but they've been going out of business on their own without me doing a thing. I'm just trying to survive and reinventing myself, I also produce more, song writing and I wrote a song with my partner, Christopher Terrell, for the Tyler Perry movie Daddy's Little Girls, "Struggle No More" which featured Anthony Hamilton, Jahiem and Musiq Soulchild. That got me some revenue from the movie, the DVD and the soundtrack when that came out. There are a couple of engineers working for me in the studio who are working while I am talking to you.
DX: Going back to Murda Muzik, did you face any hurdles with that album as you were making it?
Steve Sola: [Laughs] Well the song "Quiet Storm," the label wasn't feeling that as a single. I was the one who put the rain and the thunderstorm at the beginning – how it climbs up, those were my ideas.
DX: Was it always called "Quiet Storm"?
Steve Sola: Yes it was always "Quiet Storm" but it didn't have Havoc on the hook. One of the A&Rs on the track, Jonathan [Lighty], suggested putting Havoc on the hook and make it a little more bouncy as we had always had [Prodigy] on the hook. So Havoc doing what he did killed the hook and it was a combination of everyone as a team and then with the mix making it sound the way it did, every one was more interested.
DX: But it was a big hit and then with Lil' Kim on the remix…
Steve Sola: That was one of my favorite tracks with Lil' Kim. She commanded your attention and really killed it, her rhymes were killers man.
DX: Are Mobb Deep favorites of yours to work with the studio?
Steve Sola: Definitely one of my top five, whether its number one, I'm not sure. I worked with Nas before I worked with Mobb Deep so he's also there and my first plaque was with Jodeci. I worked extensively with DeVante [Swing] and I learned so much from him and he was, not sure what he is doing now, but he's a true musician, he plays keyboards and other stuff. Back then everyone was coming through. I met Timbaland and Playa, I actually played guitar on Playa's track "Everyone Wants Some Love" which Timbaland co-produced. Everyone would come through then, Missy [Elliott], Tim, all those guys. That era was Soundtrack and Chung King [Studios]. At Chung King we had a whole floor, two engineers, three rooms, mixing in one, recording in another. It was a case of 'Next' when we were working there.
DX: You've worked on a variety of soundtracks during your career in different capacities. Does putting the finishing touches on a project bring more satisfaction?
Steve Sola: It's two different things. You know it is like the coach or you're the proud parent watching your son play a football game. Being in the game you are more hands on and even close-minded in a way, you don't necessarily see the bigger picture where as the coach or the executive producer will see it. They are both so satisfying to do and I am happy that I can do both. Coming from a musician and being an engineer I do love both.
DX: In terms of inspiration, who has inspired you musically and the same when it comes to your work in the studio?
Steve Sola: Jimi Hendrix, being a guitar player, he was so inventive and created new sounds. He opened up Electric Lady, a studio that I love, he was a visionary and that spills not to just guitar playing but producing, engineering music and writing music.
To be inventive in what you do is very important. All the great producers in Hip Hop, R&B and Pop, from Dr. Dre to Scott Storch who did a couple of tracks on the Infamy album. He actually came to the studio and did the music in front of us and that's inspirational. He was amazing to watch. He did eight beats and we picked two and all of them were amazing. Havoc, he taught me a lot. Just watching him work, his rhythm is impeccable and over the years I've tried to step that up, as good rhythm and a good ear always helps. That's what makes me a better engineer than some or than most is the fact that I studied music and I can about the other side of the glass.
DX: What does it take to get your attention; do you look for something specific in an act?
Steve Sola: Working with someone I haven't worked with before is exciting, even I f I am not totally crazy about their music. It's just a case of working with them and seeing how they are in the studio. Maybe I can learn from them and change something about them.
DX: Do you find as you move on through your career you can offer more guidance and help acts out more?
Steve Sola: You are a mind reader [laughs] yes, especially with the new guys who want me to help produce them, even though I am engineering. I offer any of my services that I am good at to help them out. I've gotten better through the years and I'm glad I find myself learning so much, whether its through producing, writing hooks or playing guitar and mixing new music. Going from Mobb Deep to Cassie, Diddy and Yung Joc on the "Me and You" track, that's so different, it makes me better. Everything new I do makes me a little better. I haven't lost my brain cells just yet and I can retain information [laughs]. I have a few artists I work with on Plain Truth Entertainment; you have to move with the times.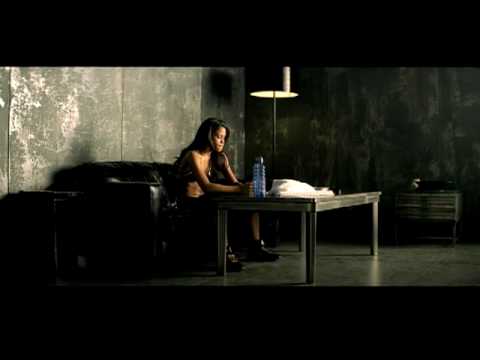 DX: I guess there is also that possibility that you could lock yourself in the studio and no know what's going on outside those four walls when you are a producer or engineer isn't there?
Steve Sola: I did that for so long and left it up to the artists to go out to the clubs and see what sounds were working. I figured out in 2005-2006 I had to go to the shows and sign acts to figure out what was going on out there. I found artists half my age. It was like a wake up call and rather than being a lab rat, I found it just as good to get out and I love it. I feel like now I am waiting for my next plateau and if one of these artists I have signed make it big, its something new for me again. You have to work on it as we do this for the love of the art and like I am always telling my assistants and interns, knowledge is power you know. You have to keep getting better every day.
DX: Bringing it back to the present, how is your studio working out for you?
Steve Sola: I do a lot of the mixing out of there, people come through there, we mentioned Lil' Kim before, she had a pretty big hit with "Black Friday"
which we did with her and DJ Absolut. So there's a lot of people coming through like Prodigy and Mobb Deep, they come through.
DX: So break down what you have going on with Plain Truth Entertainment and also what projects you have coming up for the readers?
Steve Sola: Well first off we have the The Album coming this year that is produced, recorded and mixed by me. This will feature Mobb Deep, 40 Glocc, Ron Browz, Moreno, Big Noyd, Hot Rod, Cormega, Infamous Mobb and more and then we have various projects coming out for the acts we have signed to the label.
DX: What acts do you have signed to the label?
Steve Sola: They are Dirtmell, Gio, J3nyc, Flipside, O'Neal McKnight, J-Argh, Gwen McCrae and Jae Dub.