Yo Gotti's career progression hasn't been typical, in fact, it's almost gone backwards. Coming up in a time with a slew of Southern one-hit-wonders spawned by major's disposal, Gotti started as an independent and has remained relevant for over a decade.
While many rappers drop a first major label after a year or two of relevance, Gotti will drop his much-anticipated Live From the Kitchen album on January 10th, almost 15 years after he decided to make Rap his career.
With a slew of street and indie releases under his belt, Gotti attributes a lot of his success to those who showed him how to hustle at an early age and says, "When you really come from that life like myself, I think the value in it is huge and you value things different than an average industry person would."
HipHopDX recently caught up with Yo Gotti to talk about his career, Drake's mention on Take Care and his relationships with the older south and the new blood in Hip Hop.
HipHopDX:Live From the Kitchen is actually going to be your first major label studio album. You've done a lot of mixtapes and independent projects, but how does it feel to get to this point and get out something that a lot of people have been waiting for?
Yo Gotti: I love to do things for the fans in general on any platform album, mixtape, show or whatever so the experience of doing all of it and the fans are pleased from doing actual work. I kind of approached the whole situation like man it's been such a long time doing so many songs.
DX: The mixtape January 10th
is one that is actually preparing fans for the release of Live From The Kitchen, on January 10th. What was the idea behind making that and what that was all about?
Yo Gotti: The mixtape is just kinda summarizing where I'm at in my life and just everything all the way on it and what Yo Gotti got going on right now. It's kind of like a gift to the fans.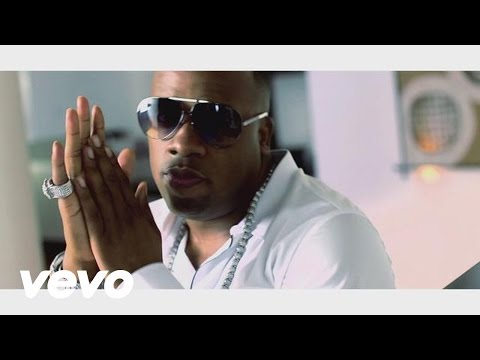 DX: Fans have never heard a studio album from you so how will this sound in comparison to like the different Cocaine Muzik mixtapes of the past?
Yo Gotti: When I go into the Cocaine Muziks, I'm strictly like from a perspective of how us guys grew up and I'm in this zone. I'm actually right back where I started at, the intro you know what I'm saying? It's how I'm able to get on that raw shit and like I'm mentally there. So it's a whole thing but the January 10th mixtape, I'm using bigger-sounding beats and samples in it, like the material is a different kind of sound and you still get a little of thatCocaine Muzik
feel on a few of the songs but the sound is a sound that fans I think are going to appreciate.
DX: You've got guys on this that have been around the block a couple of times like Gucci Mane and Jadakiss, but you also have some really newer guys like Big K.R.I.T. and Big Sean. How did you go about assembling the features and why this mix?
Yo Gotti: I worked with so many people cause I did so many songs cause I did like a couple hundred songs. First and foremost, I only work with people that I respect, like they really my homeboys so after I saw what Big Sean was doing, I wanted to work with him. Big K.R.I.T., Mississippi is right down the street from Memphis so I wanted to work with him. Wiz [Khalifa], I respect what he's doing so I wanted to work with him. We did a record ("Go Girl"
) on the album with me, Big K.R.I.T., Big Sean and Wiz is on this one record and K.R.I.T. produced [on] the album too and he produced the song.
DX: You got the Drake mention off the record "Underground Kings" on the Take Care album. What has you relationship been like with him?
Yo Gotti: Actually I met Drake before the world even knew Drake. One of my good friends actually, that's in the federal penitentiary right now, is I think a relative to Drake. They kind of like bring Drake around me when they found out that Drake wanted to be in the music industry to bring him around me. I was doing it big in many ways back then and just kind of you know people that he want to be in music. It just kind of was like [they brought] him around me and that's how I formed a relationship and that's how I know Drake.
DX: What are your thoughts about him as an artist?     
Yo Gotti: I most definitely think that he's good. [He's] doing his thing and holding it down. I don't really talk to him but I have a lot of respect for him and I think he holding it down.
DX: Memphis is one of those cities in the South that has put out a lot of hot Hip Hop talent. Why do you think that is and what does it mean to be from Memphis, Tennessee?
Yo Gotti: I think the city is at a good point right now because back in the day, what I consider the old Memphis, it was only one or two people poppin' like no one else had an avenue. I think I'm part of the reason why things changed and to show that one individual, you don't have to be part of a group like Diddy, you can go out and make a name for yourself and get something positive and you've got other artists like Zed Zilla that's hot from Memphis and there's a couple more artists but I think it's at a good state and there's most definitely a lot more coming from Memphis.
DX: I've heard you say that the hood and the people in it have been one of your biggest influences. Speaking on the hustle game, whether it is in Rap or on the other side of the law, how has that influenced you to be the type of person you are and the type of artist that you are?
Yo Gotti: I think there is a thin line between the streets and music. When you really come from that life like myself, I think the value in it is huge and you value things different than an average industry person would. You come from a life where it take you a while to get something big for a long time to turn into something big versus the industry where a person may not like you and they might not play your record or they may not work to the best of their ability on your behalf or some petty shit like that. So when I'm faced with those type of things in the industry, it don't really bother me because what I'm doing is for the fans. I don't really care about all the in between shit.
DX: A lot of people have lived it, have fallen on hard times in the hood or wherever. Obviously there are guys in Hip Hop who didn't grow up in a neighborhood like yours but still talk and rhyme as if they did. How many in the Hip Hop industry do you think really do come from that lifestyle?
Yo Gotti: I think 85 or maybe 90%.
And this ain't got nothing to do to do with what I was saying, I'm just [talking about] rappers in general that say they from the streets like no matter where you from.
DX: You used to be an independent artist when it was difficult getting major looks, before the technology age and you had to do a lot of your own work whether that be being your own manager, promoter. So where do you think the independent game is now in comparison to when you first started?
Yo Gotti: With the Internet outlet out now it makes it easier because you can reach more people quicker. I was doing it when you used to have to do it all by hand. If I wanted for someone to hear my music in Baltimore, I had to drive there to give it to them. So most definitely it was tougher days. People had to figure out what was best for them like what they want out of it. Me, like I always said if I'm able to eat and take care of my family the way I'm accustomed to living and my fans appreciate the music, it's being successful for me. I think each person, as long as you get your own, you're doing it.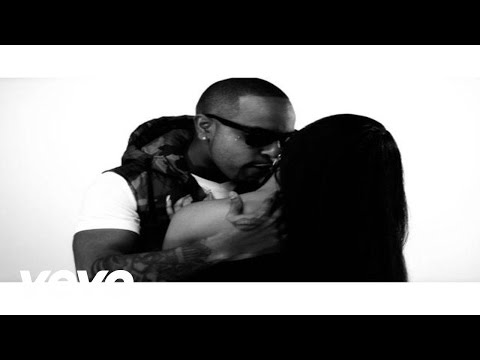 DX: A couple of your friends, Jeezy and 2 Chainz, 2 Chainz specifically has been getting back into the limelight and has been one of the biggest comeback artists of 2011. What do you think about his resurgence?  
Yo Gotti: He hustlin'. When he's in the hood, he works hard and it's paid off. He's got nothing but good shit coming.
Purchase Music by Yo Gotti