This year's XXL Freshman class inspired plenty of criticism since many of its members are not known for their bars. That frustration became heightened with the release of the annual cyphers, which included a particularly bad one featuring Playboi Carti, XXXTENTACION, Ugly God and Madeintyo that did all four men no favors.
Of course, anyone calling out the poor performance was sure to be dismissed as a hater or grumpy old head. But in reality, this year's class is mostly comprised of rappers who don't have the skill set to participate in a traditional cypher. Trying to act like the entries were any good is more blind fandom than a simple difference in taste.
One of the critical voices was a complete shocker though. Lil Yachty, the main antagonist (or protagonist depending on who you ask) in the war over so-called mumble rap, said he wasn't feeling the cyphers. In an interview with Hypebeast, the guy who mistook a cello for a woodwind instrument called BS on the 2017 cyphers.
"Of course my favorite is Ugly God. He's my brother, but I love XXXTentacion, Playboi Carti and MADEINTYO," he said when asked about the class. "I love Kamaiyah, she's like my big sister. Actually, the whole class is fire. I feel like they bullshitted their cypher. I love the people though, they make great music."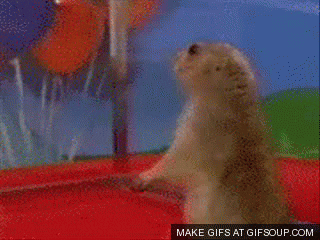 You read that right.
Lil Yachty said, "I feel like they bullshitted their cypher."
Of course, the always happy Yachty buried his critique in effusive praise, but it was still shocking to read that even he felt the rhymes were wack.
The irony of the situation is rich though. Lil Boat was clearly "bullshitting" when he stepped into the cypher last year.
A strong start by Denzel Curry couldn't prevent Yachty, Lil Uzi Vert, 21 Savage and Kodak Black from treating the whole exercise as a joke. They weren't trying to make a statement or show off their rhyming abilities like past class members. The fun over everything approach was on full display. They had no interest in proving they could really spit because it didn't matter to their actual fans.
The self-proclaimed king of teens has played an instrumental role in devaluing Hip Hop trademarks like the cypher. Bars mean less than ever before, as evident on Yachty's debut album Teenage Emotions. If there's one person that can't be taken aback by the downward trend, it's Lil Boat. As one of the most prominent figures in the influencing the unwritten standards of Hip Hop, Yachty can't put that cork back in the bottle. He helped change the game, so he needs to be at peace with everything pouring out the top he popped.