The Mask doesn't stop working.
He may not always perform when scheduled. He's explained that already. "When you come to a MF DOOM show, come expecting to hear music, don't come expecting to see," he once infamously told Rolling Stone. But that hasn't stopped the masked emcee/producer from working behind the boards, in front of records or in microphone booths.
Recently, MF DOOM spoke with HipHopDX in support of his new work with Jneiro Jarel on the JJ DOOM project, Key To The Kuffs. He explained that it was his favorite album at the time of our interview but he didn't stop there. He also shed light on collaborative works with others including Nas and Masta Ace. He also took time to explain how he gets enjoyment from collaborations and solo projects equally, adding he has much more in store.  "Mad shit," he said. "It's never-ending. As long as I'm breathing, niggas gonna get that muthafuckin' shit."
With that, DOOM continues to prove that he's steadily digging through crates. They may not be his own crates, but he's digging. In this interview, DOOM acknowledged that he's had to borrow records from friends and fellow acclaimed producers Madlib and J Rocc since losing his own collection over the years.
MF DOOM Explains JJ DOOM Guests Damon Albarn & Beth Gibbons
DX: The first order of business is JJ Doom. How did that come together? What can fans expect from it lyrically and musically?
MF DOOM: Lyrically, it's the same character but it's unexpected. It's the same but it's not the same. It's humor from a real point of view. It's typical [MF] DOOM shit. The thing that makes it stand out is the beats. [Jneiro Jarel] does Electronic beats and shit. You gotta give it up to J.J. That nigga's nice. I chose the ones to rhyme on but he got a lot of shit. Some of it was way out there. It's still ill but it's not what I can translate to the people. I chose the beats that I could do and people would know where I'm coming from but it's still different enough. It's my favorite shit right now. I listen to it back-to-back. Before I put a record out, I make sure that me, my wife and my kids could listen to that shit. It passed that test. Nahmean?
We got this nigga Damon, Damon Albarn. I don't know what to tell you. You know what he could do. He's responsible for The Gorillaz and things of that nature. He has a real repertoire of shit though. I found out once I got out here. It's not just The Gorillaz. It's other shit. The nigga is a ill-ass mothafucka. He's really great. [His] ideas just come outta everywhere. That's my man. I'm real close to that dude. I'm real close friends with him and shit. We got Beth Gibbons. We're mutual fans of each other and shit. She's responsible for Portishead and some other shit. So, she's on it. She does the chorus on "GMO." I think that's the only two guest appearances we have besides J.J. rhymes on some of the songs. He had his man [Boston Fielder] do a song. It's a song-song. It's called ["Bout the Shoes"]. It's a nice break in the album. It's a new style. I wouldn't consider it Neo Soul. It's almost like old school House. You know how with House the male singers be singing but they hit the high note? It reminds me of that shit but it's the updated Hip Hop shit. To me, that shit's bugged.
DOOM Explains Respect For Masta Ace, Says Nas Is A Skilled Freestyler
DX: Before this, Masta Ace released MA DOOM: Son of Yvonne. You had beats that were previously released on there. What was your take when Masta Ace told you about it and what was your reaction the album?
MF DOOM: [Masta] Ace is my man. We both came up at the same time. I've been a fan of Ace since back in the day so it was an honor for him to reach out. What happened is, I made the Special Herbs [instrumental series]. I did that shit on purpose to give any artist something to listen to. When I hear a beat that's hot, I could write a song and get my own idea out of it. So, I did that with the intention of seeing what everybody else would get out it. Tony Starks [a/k/a] Ghostface Killah used a couple of 'em. Nahmean? That was the goal, for cats to have ammo. Nahmean? I call it ammo. When Ace reached out, I was like, "Yo! Word up, brotha." That's my fam now. Now we got a connection.
DX: Another emcee who's reached out about beats was Nas. What can you say about the relationship you have with Nas and the work you have together?
MF DOOM: [Nas is] my brother. That's my brother. My other brother from another mother. That's all I could say. This nigga got a lot of shit going on. We got some work done, but we ain't record it. He would freestyle and have fun and shit. We should have recorded some of the freestyles this nigga did. He did one freestyle over this beat that I got, this Special Herbs beat that nobody used yet, right? The nigga ripped the whole shit from beginning to end. That's how you know who's really nice. The mothafucka's nasty. Certain cats just have a natural knack for it. Nas is nice. That nigga's nasty, matter of fact. I said that nigga's nice? He's not nice, he's nasty. I don't know if I'm gonna rhyme with him [laughing] but I'll be doing some production shit, more or less. That nigga's too crazy. He could go off the top too ill. That's what it's about.
DX: What's the biggest difference for you between working as a solo artist and working in a group?
MF DOOM: There's a lot of differences. There's a lot of differences. You know what it is? You go to your crib and you're by yourself. Then you come out the next day and meet with your peoples. But you don't have your peoples come back to your crib everyday. You gotta have your alone time. The soloist part is the alone time. The collaboration is, "What up, y'all?" That's when everybody comes out at the same time to meet up on the block or when you go to school and you bump into your man like, "Nigga, what happened to you yesterday? You wasn't in school!" It's like that or like summer camp. That's what it reminds me of. But the solo part is like you're on punishment. You can't come out today. Damn. You gotta inflect. You knowmsayin? You gotta think about it. You gotta think about what  you did that got you in the house. You gotta deal with that shit. Both of them are just as valuable.
DX: Which do you enjoy more?
MF DOOM: Hmm…[pausing] Hmm…To tell you the truth? I couldn't choose. They're both just as ill. I need both of them. If I have one without the other, then it's not really balanced. Right now, I did a lot of solo shit recently. I bumped into my partner recently. I had a chance to build. Nothing beats that family feeling. You know what I mean? You need both of them.
DX: Creatively it must give you something different too.
MF DOOM: Yeah. Sometimes it reconfirms your beliefs, too. You know, like, "Nigga, you on punishment? What happened? You can't come out? What'd you do?" It's like back in the days when we was younger. So, it's always good to be with your brothers but then it's also good to be able to inflect. You know what I mean? Know yourself. You need to know yourself before you can know anything else outside of yourself. So, it's a double-edged sword.
MF DOOM Explains Losing Record Collection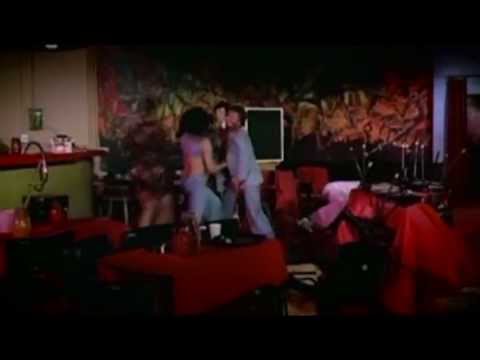 DX: When you look at other artists you have worked with, who do you feel has inspired you the most and why?
MF DOOM: Hmm…[Pausing] All the artists I've worked with? Can I include people I haven't worked with? All right. The people I've worked with? Madlib. Madlib. Why? The nigga record collection is crazy and the nigga beat ethic is nuts. Sometimes producers get technical and they get real like, [speaking slowly] "Go up in the snare and okay, wait, no, you need to go down." But this nigga? [speaking rapidly] "Get the record. Let me put the beat on. That's the loop. Let me get the drums." He do that shit and the nigga be having hundreds and hundreds of beats like that. Madlib. J Dilla. I learned a lot from J Dilla too. He's different from Madlib but similar. All three of us, we fucked with each other. We mad cool and shit. J Rocc is down with us too. I fucked up and lost my collection but these niggas got they collections and they blessin' a nigga.
DX: How'd you lose your records?
MF DOOM: Man, you know, moving around. You know? Storage shit fucked up. I move around too much. Everything is… we starting from scratch though. A nigga gotta get shit Fed Ex'd piece by piece. I still don't got all my equipment out here. It's happened more than once. So, it's like luck of the draw. I don't know. But I'm able to bounce back though. You know what I'm sayin'? I got a good team of niggas who are good collectors and they got their shit so if they got it, I got it. It ain't nothin'.
DX: What was your favorite record that you lost?
MF DOOM: There are so many that I can't really choose just one. [Melvin Bliss'] "Synthetic Substitution?" Of course "Synthetic Substitution" is so ill. There's so many that I can't choose just one. But that comes to mind. "Synthetic Substitution" comes to mind. When you got a clean version of that shit and you listen to that whole song, it's almost like he's talking about what's going on now. You know, like the internet is the synthetic substitution. The beat at the beginning was the basis of [Ultramagnetic MC's' "Ego Trippin'"]. That shit? That shit was a fuckin'…That was that shit! They used "Synthetic Substitution" as the loop. I always say "Synthetic Substitution" is a staple in Hip Hop. Also, like I say, "Apache" [by The Incredible Bongo Band]. All those break beats. All the break beats ever, ever – and the break beats we ain't find yet. You gotta dig. You gotta dig. Endless diggin', yo. These niggas got some shit. J Rocc and Madlib? You know, these niggas got some shit that's ill as hell that niggas never heard, that's as ill as any of these old breaks but they just haven't come to surface yet. Watch when you hear the new Madvillain record. It's almost done.   
Purchase Music by MF DOOM