"I never thought Hip Hop would make it this far…" – The Notorious B.I.G., "Juicy"
Recently, I was asked by a fan in South Africa where he could find my new record MA_DOOM: Son of Yvonne. I emailed the distributor, and in 10 minutes I gave this fan the answer he was looking for. That sounds like a pretty normal interaction between a fan and an artist except for one thing; he was in South Africa and I was sitting in my basement in central New Jersey. We were both on Twitter.
Living in "the Now Generation," I have come to realize how integral the Internet and more specifically social media has become for artists and their fans. The ability to help someone overseas find my music or share a random thought while strolling through Whole Foods has given me a new perspective on technology. 
When my first record Take A Look Around dropped in 1990, being an artist was very simple. You signed with a label, recorded an album and relied on the label's marketing and promotions team to do the rest. Your album cover and your video were the only ways fans knew who you were. In fact, in the early '80s most fans had no idea what their favorite artists looked like. Back then the music alone was what pulled in the fans.  The VCR was the most technologically advanced piece of equipment in the average household. I used to help my grandmother Effie program hers so she could tape All In The Family.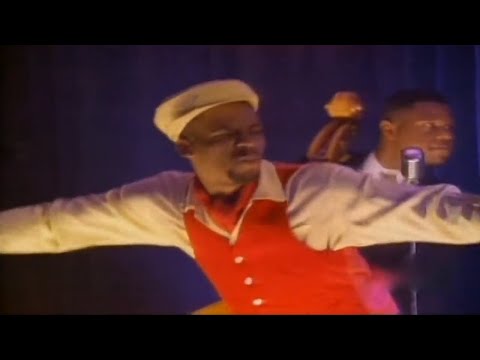 I began doing shows shortly after my debut album dropped and for fans outside of New York City it was their first opportunity to meet me in person. Other than live shows the only other way a fan could communicate with an artist back then was through fan-mail. I remember large piles of mail from fans up at the offices of my former label, most of which was for Big Daddy Kane or Biz Markie, but occasionally I would get a letter from some kid in Virginia asking me a random question. The letters were usually postmarked from six months prior so I rarely replied to them. Sometimes the label would send an 8×10 glossy picture to the fan, but that was it. Back then I viewed fans as nameless, faceless supporters of my music. I figured I would never meet or interact with most of them in any meaningful way.
In January 2011 I announced via Twitter that I would soon be releasing a new project over MF DOOM beats. Fans from all over the world responded to the news. They asked me direct questions like "…are these new beats or did you take them from MF DOOM Special Herbs [instrumental releases]?", and "…will there be any features on there?" I was able to answer their questions in real time. Through Twitter I was able to keep people in the loop as the album took shape. As deadlines came and went, I keep the fans informed of the new possible release dates. I shared the fact that I was waiting on DOOM to deliver his verse and expressed the possibility of releasing the album without it. Many fans urged me to wait and be patient and I listened to their advice. They helped me though the final four months of the project by encouraging me with words of anticipation.
In February 2012 I used UStream to invite "friends" from Twitter into the studio with me. They got to hear one of the songs I was mixing from the album, called "Home Sweet Home." It was the first time anybody other than DOOM had heard songs off the album. One fan tweeted "…that needs to be a video, Ace." I decided to take his advice and we started filming footage for the video this summer.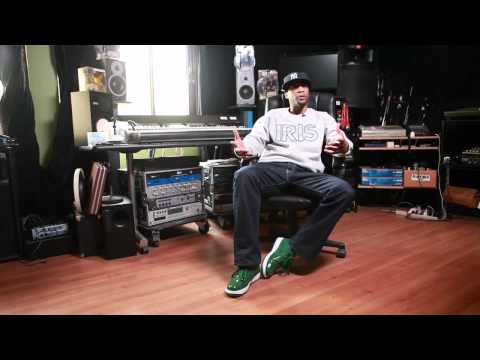 In May of this year I toured Europe and got to meet friends from Twitter in the UK, Germany, France, Switzerland and Denmark. I let them know when I got to town and what local spots I visited while I was there. Some people gave recommendations for restaurant or tourist attractions in their respective cities. One kid in Munster, Germany brought my boy Stricklin a case of Mountain Dew after he shared on Twitter that it was his favorite soda.
Today, even features and shows are arranged via the Internet. I got a tweet from an artist in Australia wanting to collaborate. The entire song was done thru emails! Another guy asks on Twitter "…when will you come to my city to perform?" I respond "…who is booking shows in your city?" Four weeks later, I'm booked to perform there!  
I never imagined that the days of fan-mail would turn into this. I am an official member of "the Now Generation." Technology has garnered a new collection of young fans for me who probably have never written an actual letter with a pen and dropped it in a mailbox. Funny thing is, I don't even write rhymes with a pen any more. I went from a Treo to a Blackberry to an iPhone.  All my recent rhymes are saved as memos on my laptop.
I recently tweeted that I can still remember the phone numbers of friends from over 30 years ago but cannot remember any from today. I rely on my iPhone to remember for me now. As my memory weakens and my handwriting deteriorates, I forge ahead into the future knowing that Technology is not going anywhere. I don't want to be the old man who can't work the VCR so I embrace all it has to offer.
Purchase Music by Masta Ace
Masta Ace is a Brooklyn, New York Hip Hop who has beenreleasing albums for over 22 years. He is also founder of Masta Ace Incorporated, The EMC, and a member of the legendary Juice Crew. This summer, he released MA_DOOM: Son Of Yvonne, featuring production by longtime collaborator MF DOOM.Follow Masta Ace on Twitter, @MastaAce.
RELATED: Masta Ace Reveals Eminem Collabo Was Prevented, Explains How He "Took The Lumps" For A$AP Rocky