From liquor to sneakers to high tech gadgets, Hip Hop artists have becomes veritable masters of the endorsement game. Now, one unlikely emcee – Yasiin Bey, b/k/a Mos Def – has thrown his hat into the market with a new men's fragrance Harun No. 7.
According to Soul Culture, the fragrance, on which Yasiin collaborated with Los Angeles Chace Infinite to create, marks Mos's first foray into the world of fashion with his project the Fellowship. The fashion collective also features friend and collaborator Chris Gibbs of the LA-based streetwear store Union.
A video about Yasiin and Gibbs's work together can be seen below. Harun No. 7 is currently available for purchase over at Union's website.
In other news, the Hip Hop Chess Federation is celebrating it's fifth year anniversary this year, and the group is planning to celebrate in a special way. The HHCF has announced that to commemorate it's five year birthday, it will include a special series of jiu jistu workshops in addition to its annual chess tournament.
Featuring special guests rapper Asheru of "The Boondocks" and MMA Ralek Gracie, the HHCF will host its fifth annual chess tournament on February 11, dubbed "V-Day." To commemorate its five year existence, the tournament will conclude with a two-part series of jiu jitsu classes led by Heroes Martial Arts instructor Alan "Gumby" Marques.
The HHCF's founder Adisa Banjoko spoke on the event and the group's five years, saying, "A lot of people have no idea what a gifted, competitive chess community we have in the Bay Area. It's a perfect storm of good organizations, great kids and dedicated coaches, many of whom have been crucial to the HHCF's growth. Expect V-Day to be a powerful fusion of chess gaming, jiu jitsu exhibitions and epic panel discussion. Kids, parents, educators and rap fans will be buzzing all over."
More information about the HHCF's "V-Day" can be found over at the organization's website.
Finally, whether it's Big L's debut album title or Redman's 1992 single, Hip Hop artists have always taken great amounts of artistic liberty when it comes to spelling. But if there's one thing every emcee has managed to spell correctly, it's his or own name.
So leave it to comedy site Slacktory to put together a super cut of some of Hip Hop's most iconic emcees rattling off their names in what they call the "Rapper Spelling Bee." From Big Daddy Kane to Organized Konfusion to, of course, the M-E-T-H-O-D Man, it's surprising to see how the name game has played such a big factor in golden era Hip Hop.
Check out the full video below.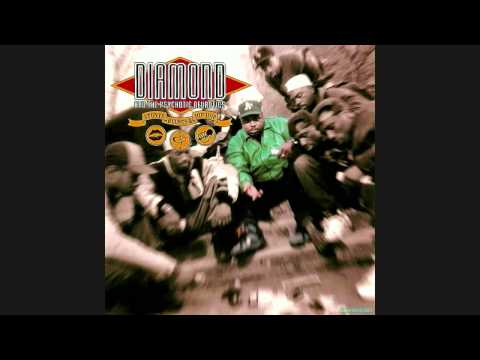 RELATED: Mos Def Performs New Songs Produced By J. Dilla & Oh No In New York City, New York