Last night, Mos Def hit the stage at New York City, New York's SOBs where he performed new cuts produced by J. Dilla and Oh No.
Mos hit the stage – also graced by Iggy Azalea, Skeme, Hustle Simmons and more – by introducing himself as Yasiin Bey. He began by rapping over a J. Dilla-produced song, followed by a verse over "The Pain" from Oh No's Dr. No's Ethiopium.
Before leaving the stage, Mos advised the crowd to be on the lookout for new projects including No Glasses and Applied Science. Watch the performance below (via HipHopBeef).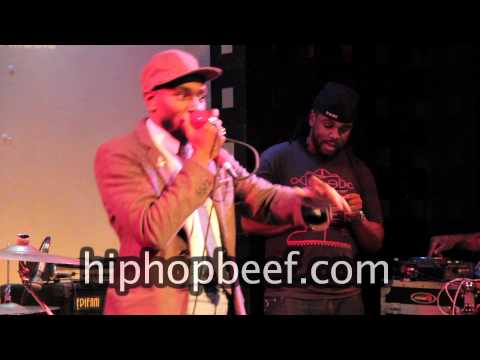 RELATED: Mos Def To Retire His Name At The End Of 2011, Renaming Himself Yasiin