Jaz-O wants the world to know that like the legendary L.L. Cool J declared during his "Mama Said Knock You Out" moment announcing his triumphant return to the game, he too does not want his resurfacing to be slapped with the label L.L. decried.
"I wouldn't really call it a comeback," explained Jaz to HipHopDX recently. "So many people have used that. I've been kinda lingering around, watching for the most part, just putting out stuff for the love of the game in general. But now I'm putting both feet in it, and just going hard. So if anything I'd call it the big hurrah. 'Cause, it ain't gonna be no fall back again and then come back again. Like, this is it."
Jaz-O's "big hurrah" will begin with an eight-song EP entitled The Warmup. Due digitally in early December, the project will consist of some songs that have already surfaced online – like the recently premiered "From Da Projects"
– in addition to some new selections featuring appearances from Styles P and Billy Danze of M.O.P.
"It's sort of a play on words," explained Jaz of the EP's title, "because I don't really do like a setup for something else. Like, I put my best foot forward every time. So it's kinda a little play on words calling it The Warmup."
While he may not like referring to The Warmup as a setup release, he does have plans to trail that offering with a much higher-profile project.
"After the EP I'm going hard with the album," he revealed. "I don't like to say 'mainstream,' but I'm going after a lot of the cats that are in the mainstream that I've talked with. I've talked with a couple of cats, like Rick Ross. He told me anything I need, call him. So I'm about to call him on that."
Before he calls in reinforcements to help ensure his hurrah is big, Jaz-O is shining a light on his past work with the recent re-release (complete with digital availability) of his 2002 full-length, Kingz Kounty, to help hip both old and new fans alike to his sole studio album of the '00s.
"My friend talked to me about it, my man PR Dean, and he was like it's sort of an underground classic that maybe everybody didn't get a feel of or a proper taste of," said Jaz of his reasoning for re-releasing the nearly decade-old disc. "So, I just figured why not [re-release it]? And also to maybe introduce myself to some of the younger Hip Hop listeners who may not be as familiar with that era of me."
Kingz Kounty boasts heavy-hitting production from DJ Premier and D/R Period, as well as Jaz-O himself, in addition to including the last collaboration between Jaz and his namesake, Jay-Z, on "Let's Go!"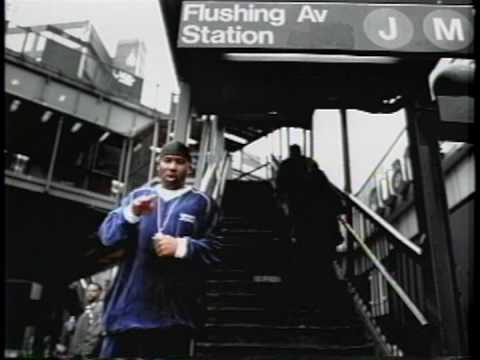 Jay-Z was noticeably absent from the video version of "Let's Go!," reportedly because he and Jaz had just ended their two-decade long friendship and working relationship due to Jaz's refusal to sign an allegedly paltry offer to record for Roc-A-Fella Records. Several in-song shots have been fired by both Jay and Jaz at each other in the nearly decade since. But even with their public squabbles of recent years, the man who mentored arguably the greatest rapper of all time feels it is necessary to revisit his recordings with the then "Jay Zee" he introduced to the world on "Hawaiian Sophie" from Jaz's 1989 solo debut, Word to the Jaz.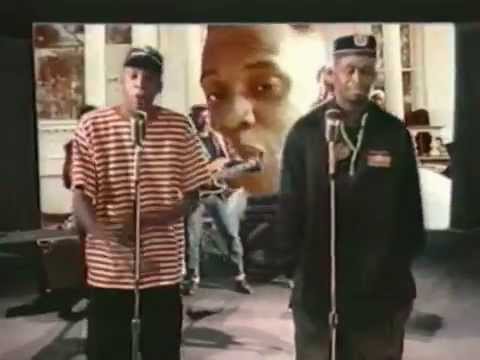 "I got a mixtape called Jaz-O and Jay-Z that I'ma put out," revealed Jaz, "and it's about 12 or 13 joints that feature he and I on the same song, most of which are my songs. But a lot of people never heard those. A lot of people never heard 'em because they were too young … So I'ma throw that out there as a mixtape to familiarize the public with that – those who aren't familiar."
"[I'm] just trying to do a lot of things to bring people up to speed," he continued, "because all those people who don't know my music, they [only] heard of me via the Jaz-O/Jay-Z beef. And I wanna clear the air with all of that nonsense, that it's not really about that, it's about my music."
Was asked to clear the air about the intent of his "Otis Freestyle"
, Jaz replied, "Nah, it wasn't [a diss]. The purpose of that was to just – And to be honest wit'chu, I'm not really crazy about the beat. It's just that it's something that's been pushed out there so far, and it's like if you gonna do a freestyle, do it on that. [But] of course, people are gonna say if I say something about somebody – just some general statement – they gonna always say like, 'Oh, he said that against dude.' Nah, it's just general Rap shit."
Jaz-O will be abandoning generalities for some straightforward communicating in his upcoming memoir.
"A lot of people are gonna be expecting me slinging a lot of shit around," he said of his autobiography. "But, nah, it's just gonna be the plain facts. It's gonna be my life, but it's gonna highlight my music career, which was the bigger part of my life. A lot of people told me I got a story to tell. It's hard for me to recognize that because I lived through it. And, I'm over myself, so it's not like an ego thing. But I just think that, along with other things, it's a good contribution to Hip Hop [to tell my story]."
One story that Jaz-O told to HipHopDX free of charge was regarding "World Famous," which was one of the three tracks he supplied to M.O.P. for their breakthrough sophomore album, 1996's Firing Squad.
One of the current WeBuildHits.com producers (alongside Statik Selektah, Pete Rock and 9th Wonder), back in the mid-to-late '90s Jaz-O was a heavily in-demand beatmaker whose credits ranged from Ras Kass' "H2O Proof" to Jay-Z's "Rap Game/Crack Game." And although his work for Firing Squad failed to propel M.O.P. to any great commercial success, the album was yet and still a must-buy for any self-respecting Hip Hop head at the time.
Five-and-a-half years after "World Famous" sent necks snappin', in 2002, Scarface released his debut single for Def Jam Records, "My Block." The track suspiciously sounded more like Jaz's hard-hitting flip of the melodic keys that set off Donny Hathaway's "Be Real Black For Me" than the original sample source, leading Hip Hop detectives to speculate for nearly a decade that the listed producer of "My Block," Nashiem Myrick, must have lifted those powerful piano notes from "World Famous" and not from "Be Real Black For Me."
"Well, you know, that's another one of those things in the air, one of those Jay-Z scenarios," revealed Jaz cryptically when the subject was brought up. "One of those things that he was sorta – I think he sorta had a hand in. But, you know, 'World Famous' is world famous. The streets know. That's more important to me."
Purchase Music by Jaz-O