Tory Lanez's father, a preacher, hasn't taken issue with the fact that his son's music can touch on the darker side of life. His only request has been that Lanez makes sure his overall message is always one of hope.
"All I think my dad has ever really told me to do is to speak the truth," Toronto artist Tory Lanez notes. "If it's not true, don't talk about it. Show them that there is a way, because at the end of the day, as a young kid, I came from being homeless. I'll always remember that when I was coming up I just wanted that inspiration from another artist."
There was a time when Tory Lanez needed that inspiration himself, which is a trial he has been wise enough to never forget. So although he slept on park benches as a teen, his hopeful spirit hasn't dulled, and given the opportunity to spread the inspiration he needed at his most vulnerable, his desire to provide that inspiration to others has become his mission statement.
Of course, that mission statement is contingent on his most ambitious aspiration: to be the biggest artist in the world, and how does one reach such heights without a reservoir of hope? As such, his vision isn't one that eyes wealth or power, but influence, and with it the ability to project hope on to others. Contextualizing his plans for the future, his thoughts remain fixed on what's ahead, the places he's yet to visit, and the people who aren't Tory Lanez fans quite yet.
"It's not about being better than anybody," he explains. "I just have to reach these people."
During an exclusive face-to-face with HipHopDX, our conversation mapped the Tory Lanez bio through his rough early years in Toronto, clearing up misconceptions regarding inner-city life in Canada, and explaining his deep desire to spread positive change through his music.
Tory Lanez Explains Why The World Needs Hope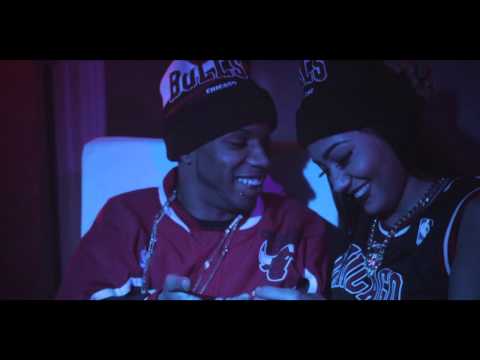 HipHopDX: So name wise, the whole Tory Lane / Tory Lanez thing is really just a coincidence?
Tory Lanez: Actually, the funniest thing is that it really is just a coincidence. When I was younger, my name "Lanez" was actually given to me, "Lanez" with a z. I was always running in and out of the streets, skateboarding and roller skating. I was one of those kids that's running through the streets: red light, green light, I didn't really care. As I grew up and I wanted to rap, I wanted to be called Notorious, like Notorious B.I.G., but then people from my hood started calling me Tory, out of Notorious. It became Tory Lanez. I pretty much put them together.
DX: I wanted to touch upon your upbringing a bit. With your father being a preacher, how did his work inform both how you lead your life and how you approach your music?
Tory Lanez: My dad wasn't one of those preachers where everything was religion, religion, religion. My father is very good at speaking. I would like to say he's one of the best speakers that this world has to offer, and not just because he's my father. My dad has always encouraged me and told me to do things differently, but he knows I grew up in the real world. Because of that, he's never been like, "No, you can't rap about this. No, you can't sing about that." All I think my dad has ever really told me to do is to speak the truth. If it's not true, don't talk about it. If I'm not in those streets doing certain things, don't talk about. If I'm not really living a certain life, don't talk about it.
He's always told me one thing the world needs right now is hope. Always give hope in your music. Show that there is a way for people who are coming from the north, west, east and south. Show them that there is a way, because at the end of the day, as a young kid, I came from being homeless. I'll always remember that when I was coming up, I just wanted that inspiration from another artist.
I just want to build that [same] inspiration, so I always want to keep that hope inside of the music and inside of that light, because I'm not with the evil side. I'm with the light. I always want to shed light to the world.
Tory Lanez Describes How Homelessness Led To Four Court Cases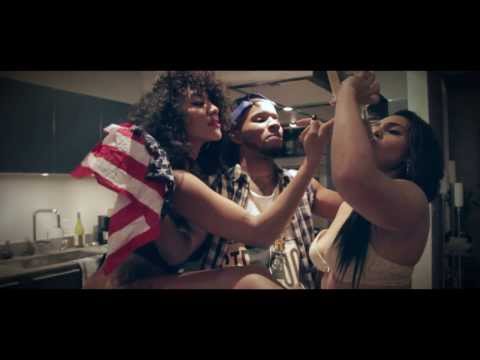 DX: How old were you when you were homeless?
Tory Lanez: I was 14.I had just moved to Toronto at this point. My grandma kicked me out the crib. I was living with these three dudes. I ain't know them, but my brother knew them. We knew one of them from school. I lived in inner-city downtown.
When I was out there, I had to learn the meaning of every man for himself. I'm from a family of six, where we've all grown up helping each other. [I went] from that environment to an environment where it's five dudes that I don't really know, [and] I don't got no room, I don't got nothing. I've gotta fend for myself. I've gotta buy groceries for myself. I've got to now get a job—whatever a fucking job is.
After a while, I didn't really want to stay with them, so I was just like, "Yo, I'ma hustle. I'ma hustle drugs. Whatever the case is, I'm gonna get to where I gotta get to." I did it, [but] after a while it came to a point where I was just like, "This is not what I'm supposed to be doing. I'm not supposed to be sleeping on park benches."
All my life, I always knew I had a talent, but every time I'd been in situations like that, when I'm at the bottom, it's just always put me in weird situations. I felt like it was a wake up call.
DX: Any key moments you remember from those times?
Tory Lanez: I think one of my craziest times—I'll never forget it—I was having a week where a whole bunch of things were just happening all in the same week. I had four court cases I was facing. I remember one day I was so fed up with going to court. I think I had missed like two dates beforehand, and I was like, "They're probably gonna lock me up or whatever the case is." I actually came out of the courthouse, went into the mall that was probably four lights up the road, [and] robbed the jeweler in the middle of the mall. The real gold in the middle of the mall, not the fake jewelry.
DX: Midday?
Tory Lanez: It was actually morning, because I had just came out of court. I went in there right before the mall really started popping, and she was just setting shit up. I came in there, robbed the whole shit, ran out of there. I was with this dude Kadeem. I still owe him one of the chains, but he not getting it. [Laughs] When we went to my school after that, I remember we was like,"We just gonna rob everything." We went to this little plaza where everybody gets lunch and stuck up two kids.
I remember coming home. I'll never forget it. I was on the bus, [Kadeem] was sitting there, and he's laughing about it. Something about it was weird when I looked at him and he was just laughing about it. He was enjoying being bad, because he wasn't facing four court cases. It was just me going through this. He was just like my side buddy, you feel me? When I was looking at him, I realized, "This is not good. This isn't what I want to do. This doesn't make me happy." Yeah, I got change and I got money from people's pockets, but this isn't what I want to do.
I think that was one of the [moments] that helped me realize, "You've got to get on your music, because right now you're committing crimes and you have four court cases, but you're committing felonies out here." Four court cases. I feel like that really was a divine moment, and it's weird because it happened with me looking at a compadre of mine, like, "Wow, he really enjoys this, and I don't enjoy this." It's crazy.
Why Tory Lanez Says, "Toronto Ain't Nothing To Mess With"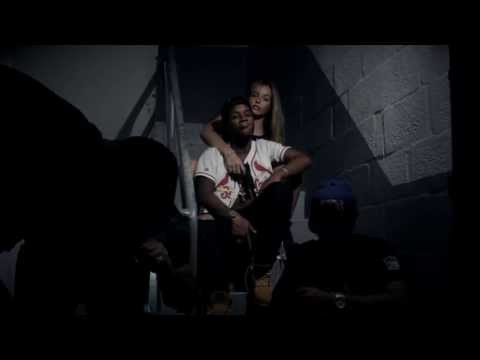 DX:
I wanted to talk a bit about your upbringing and living in Toronto. You moved out to Toronto at around 14 and you've been there ever since?
Tory Lanez: Pretty much. I moved around Toronto a lot, because Toronto's an area where there's multiple different cities that surround the Greater Toronto Area. When I first came there, I moved to the inner-city and a place called Brampton. Brampton is a suburban city where there's like houses and good stuff over here, and then you've got this downtown area that's crack infested. It's not a ghetto where you're gonna get shot, but it is a place where you're gonna see multiple people with they life fucked up.
Every time I think about Toronto, I just [remember] first being there and then having to move to the real Downtown Toronto. It's like going to pre-school and then going straight to third or sixth grade. People underestimate Canada because Canada's always been known as the peace country. But over the years and over the time, the culture of Canada [has been] very influenced by America. The way America's gone on, it's like Canada's always trying not to copy, but to do [the same thing] to like the third or tenth power. We see you guys gang banging, killing and doing all this stuff and then making music about it, then [we] want to do it to the tenth power, because we feel like we've got something to prove. I've never thought of it like that, but I've realized that's how the purists look at it.
DX: What was that like showing up there as a teen coming from America? Did you get flack for being from America?
Tory Lanez: Nobody liked me. I had the most beef in my city. I guess being homeless gave me an, "I'm always alone" kind of feeling. In Toronto, growing up as this kid from America that could rap, I was obviously hella cocky. Then the more I grew up, I was not cocky. I became humbled and realized life is life…that you can't be like that.
I was very cocky, rapping, rapping and rapping, and mad people didn't like me. But the thing about me was that I was a brave heart. Instead of me realizing I'm one deep and I can't fight all these people, I was like, "You know what? Fuck all y'all niggas. I don't give a fuck." When it came down to it, if it was 20 dudes, I was gonna fight all of y'all 20 dudes by myself. I didn't expect anybody to help me. Did I want to fight 20 dudes by myself? Hell no, but I will because I am a brave heart, and that's just how I looked at it.
Over time, those beefs turned into respect. That hate turned into respect, because niggas was like, "This is the smallest kid with the biggest heart to do stuff."
DX: From what you've seen, what's the biggest misconception that Hip Hop fans, or just people in general, have about Canada?
Tory Lanez: I feel like you've got to realize that Canada is very beautiful—a very multi-cultural place—but you also have to realize it is just as real in Canada [as it is in America]. I can't talk about all Canada, but in Toronto, Montreal and Vancouver, it's just as real in those places as it is anywhere, like New York or California. I'm sure different places have different murder rates, but trust me, I ran with those wolves, bro. It's very serious out there.
I feel like a lot of times, Americans can get that [misconstrued] because you hear about Canada, and when you do go to Canada, you're not really exposed to those parts. You go downtown, [and] not the slum downtown. You're going to the popping downtown, the fun downtown with the clubs and the scenery and everything's clean. They don't know about the corner.
DX: You're looking at it like a tourist.
Tory Lanez: Yeah. If you look at it like a tourist, you're only going to see the tourist attractions.
DX: Toronto and Canada are really experiencing a big moment musically right now. It starts with Drake, but you've got the Weeknd, PartyNextDoor, you—all of these artists seem melded by a similar sound. Does it start with Drake, or has that sound and sensibility always existed in Toronto?
Tory Lanez: I feel like in Toronto, we've always tried to have a particular sound, and I feel like Drake happened to be one of the dudes that paved that sound. In a lot of cases, people were talented enough to rap and sing, but a lot of people weren't actually doing it out there mainstream. I've been rapping and singing since 17. I started singing at 17, but I've always been rapping. I'm not here to be like, "I did it before anybody" or anything. But I feel like [Drake has] helped me piece my sound together, and I feel like subconsciously, as an artist, you're gonna take certain things from what you hear on a day-to-day basis. Whether we like it or not, I feel like we all listen to each other and we all take from each other at times.
I guess I don't feel as bad about it because I'm just helping the Toronto sound build the way it's supposed to be built. We want to build it on epic music and nothing else.
How Tory Lanez Describes What Being "Swavey" Really Means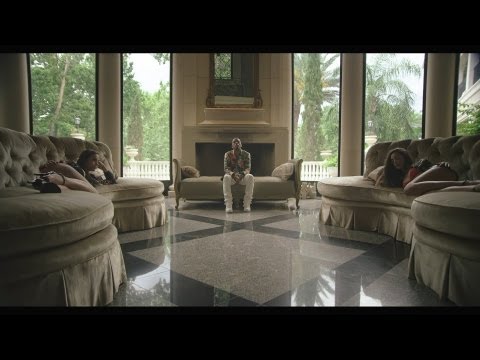 DX: Let's talk "Swavey…"
Tory Lanez: Swavey actually is a genre of music.
DX: Created by you?
Tory Lanez: Created by me, yes. It's a two definition thing because it's a genre of music and a lifestyle. Both still meet with the same definition, because really, all Swavey means is taking from the culture, whatever it be—whether it be music or different genres—and being talented enough to fuse these genres together.
When you ask artists on the street, "What do you do?" All these artist are gonna tell you stuff like, "I sing, but I do a little bit of Rock," or, "I do a bit of Pop on the side." What are we supposed to call these artists? We can't just put them on iTunes and say, "Jazz-Classical-Rock." You can't put all that shit in one shit. It's Swavey. It's the standard bar for artists that are talented enough to fuse more than one [sound] together.
I feel Swavey is a revolutionary thing that is going to be looked at—and not to disrespect anybody— above Rock or above Hip Hop, because it's not just Hip Hop. When you find that you're not one-dimensional anymore, you can now call yourself a Swavey artist, because you've earned that. You've fused genres together.
There's Swavey artists right now in the game. You got people like Drake. Even people like [Lil] Wayne, believe it or not. He's tapped into so many genres that he's a Swavey artist. Even if you were to ask these people if they consider themselves a Swavey artist, if they don't, it's almost like they're downplaying themselves. Why would you not say that? Why would you not say you're multi-dimensional?
Tory Lanez Details How He Plans To Become The Biggest Star In The World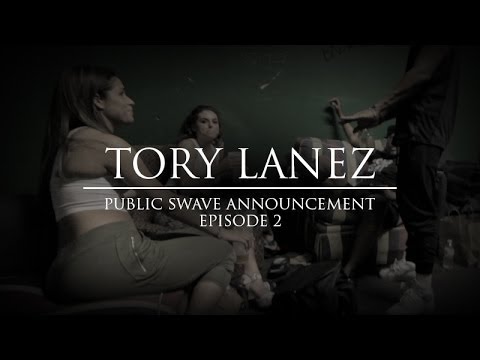 DX: Let's talk Chixtape 2. It's one for the ladies.
Tory Lanez: It's definitely for the ladies. The Chixtape 2 was designed to let you drop your panties to some good music. I wanted to give people that feel that I got from old school R&B whenever I hear it, in whatever way I could give it to them.
DX: What were some key highlights you encountered while making the mixtape?
Tory Lanez: Making all the production for the tape was probably one of the most divine producer moments for me. Just as a producer, finding certain samples and having to flip them, but knowing that, within this beat, I can't do this the wrong way, because people are so critical about this stuff. Finding a way for it to all flow smoothly was just a divine experience. [It] let me know that any type of music that you want to produce or dive into, you can. Just put your mind into it and dive in.
DX: In another interview, you said your aspiration is to be the biggest artist in the world.
Tory Lanez: I'm going to be the biggest artist in the world one day—whether or not anybody believes it or whether or not it sounds far-fetched, coming from this guy with his mouth full of gold. I'm going to be the biggest artist in the world one day, and I'm not gonna stop until it happens. I feel incredibly strong about that opinion, and I'm not saying it because that's the opinion you're supposed to have. I just know what I've been put on this earth to do.
When my music evolves and grows, it's gonna stop wars. It's gonna be so big that I'm not gonna be able to just perform at certain things. I'm gonna have to go out to Syria. I'm gonna have to go out to Brazil. I'm gonna have to go out to Israel. That's how I see it in my head. It doesn't stop for me until I affect all these people. I could have 55 Grammys. It doesn't top until I touch those people in Syria, until I touch those people in Israel, until I touch those people in Africa. It can't stop.
DX: Why is it so important for you to reach out to people around the world instead of just having the ability to do what you want, when you want to do it? Why do you want to take it a step further?
Tory Lanez: I'm not with making music to just make music. I'm not with making music to be a rapper or to be called famous or whatever the case is.
DX: You do make it a point to say you're not just a rapper or a singer but an artist.
Tory Lanez: But not even just that. It's also the fact that I look at this music like [a vehicle for] change—not to change people's perspective on life, but the people who are having bad lives or the people around the world who I can affect by singing something.
I don't want to do this music for me. I want to do it to stop problems in this world. I feel like if I'm this talented, and God has blessed me to be this talented, there's a reason. He wants me to help these people come to the light. These people are stuck in Liberia, stuck in Darfur…stuck in these dark areas. But I guarantee you if the right music could just come and uplift these people, give them some hope, things would be different, and I'm not gonna stop until I'm that guy.
It's not about being better than anybody; I just have to reach these people.
Tory Lanez Talks About His Fans And What To Do With Negativity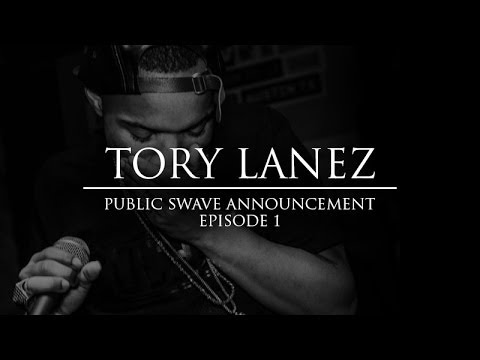 DX: What do your fans mean to you? What does it mean for someone to buy your record, to hit you up on Twitter, to follow you—what does that mean?
Tory Lanez: Seeing how people get when people come to you and tell you, "Yo, that just gave me chills" or, "That inspired me to do something," it's like "Wow, my purpose has been given to somebody who probably didn't even expect to see me tonight."It's the best feeling that I could ask for, and not just because someone is saying, "Yo, you're the man," but because it's like [they're saying] "Yo, you helped my life in some sort of way."
I look at it like this: you know how they say there's Judgment Day? I feel like when I die, I'm not judged for what happens with just me; I'm accountable for all the people that I had the chance to inspire. Did I inspire these guys for bad? Did I tell them to pop six mollies and tell them to smoke 50 blunts? If I did, then I fucked up their lives, probably more than they were already fucked up, because they thought a cool nigga was on that stage poppin' mollies. But I could be there to say, "Yo, I'm a nigga who came from being dead broke. You can do it too." Maybe a nigga who dead broke might go, "This guy is on this stage in front of people. I can be that guy one day, talking to people and inspiring people." For me, that's what I want to do.
DX: How do you counteract that negativity then? Is it like you said earlier, about trying to represent the darkness but emphasizing there's a light that beats it out at the end of the day to keep that positive message?
Tory Lanez: At the end of the day, I'm not gonna come over here and act like I'm a fucking saint, my nigga. I do bad shit. I've done bad shit. I've done things that I can't even speak of, but at the same time I feel like the reason why I went and did these things is so that I don't come at these people like I'm a saint. I can come and tell people, "I was at the bottom too, bro. I've been here. I see what problems you're going through. I may not be in your exact situation, but trust me, I was just like y'all."
I feel like I can go out at the end of this interview, and I can get run over out on that road. Did I do what I was supposed to do on this earth? If I did, I'm cool. If I affected everybody I felt like I needed to affect, or at least a good amount of people, and gave them hope and changed their lives, I'm good. But if I didn't do it, and all I told these muthafuckas to do was smoke blunts and pop mollies, then I didn't do what I was supposed to do. It can't end until I do what I'm supposed to do.
RELATED:Tory Lanez f. Bun B [Single]