You may or may not have heard, but a few years back David Faustino, better known to television viewers around the world as Bud Bundy from the groundbreaking sitcom Married … With Children,attempted suicide on several occasions – 12 times to be exact.
At the beginning of each roughly eight-minute episode of his 2009 web series, Star-ving, David can be seen sucking on a tailpipe, shoving a shotgun into his mouth, leaping out a window (from the first floor) or climbing into an oven (yes, climbing in) before failing to even succeed at suicide and thus having to force himself into another day's disturbing events alongside his co-star-ver (and real life pal) Corin Nemec, better known to anyone who has ever owned a flowery rayon shirt and inexplicably broken into the electric slide with random strangers as Parker Lewis from one of the defining teen shows of the early-'90s, Parker Lewis Can't Lose.
David and Corin's Curb Your Enthusiasm-esque series of exaggerated escapades (interspersed with an inordinate amount of Faustino's bare ass), loosely based on their very real struggles over the years in Hollyweird, was sadly never picked up by HBO, Showtime or any other network that could have fleshed out the show's clever concept (and maybe matured-up some of its more immature poop humor), brought it to a bigger audience to become a rightful hit and thus returned the name David Faustino to the ranks of celebrities not wanting to even fictionally put a pistol to their temple.
To say the last 15 years (since Married was abruptly cancelled after its eleventh season without a series finale) have been difficult for David's career would be an understatement. B-movies, never picked-up pilots, and the scarce guest spot on sitcoms like One on One and The Bernie Mac Show line Faustino's IMDB page. Meanwhile, his Married co-stars have remarkably managed to overcome their own initial struggles to success post-Bundy. Ed O'Neill can currently be seen as the low-key patriarch on ABC's Emmy Award-winning smash Modern Family, while Golden Globe winner Katey Sagal is (literally) kicking ass as the matriarch on FX's Sons of Anarchy (and as the voice of Leela from Futurama), and of course there's teen queen turned adult siren Christina Applegate, who, after battling breast cancer and undergoing a double mastectomy in 2008 (which both Christina and David can be seen lovingly joking about – "Are those the new ones?," asks David – in an episode of Star-ving), is continuing her streak as one of the most underrated comedic actresses of all time in her latest sitcom, NBC's Up All Night, while sheprepares to reprise her role as Veronica Corningstone in the highly-anticipated Anchorman 2: The Legend Continues.
But David soldiers on. Unlike his Star-ving role, he is admirably undeterred by an industry that has at times been brutally unkind to the child star with a hefty 32 years in the business (beginning in the early '80s with spots on Little House on the Prairie and Family Ties). Faustino has managed to stay surprisingly upbeat and motivated to continue creating and displayed that sunny disposition during his recent interview with HipHopDX. The now 38-year-old little big man spoke to DX in part to promote both his return to the Rap game – via his label, Old Scratch Records, and its lead artist, Portland native Patience Price – as well as his return to recognition on television as the voice of the animated fire-bender Mako on Nickelodeon's surprising sci-fi hit, The Legend of Korra.  
And along with TBS reruns currently introducing a whole new generation to TV's first dysfunctional family (as well as the tragically overlooked ensemble who portrayed their over-the-top personas brilliantly in what was essentially a live-action cartoon), David is poised for that long-overdue comeback. But before he can truly begin anew, there's some old business to take care of. Namely, Faustino's brief but infamous attempt at rocking the mic as a teenage emcee (both on-screen and off) that inadvertently helped contribute to the struggles of white rappers to achieve long-coveted legitimacy during the pre-Eminem period. But one can't critique D'Lil without also praising his unsung history as a pioneer of sorts in the then still burgeoning Los Angeles Hip Hop scene, where 20 years ago he helped bring together Black and White, rich and poor, young and old to party together as Afrika Bambaataa always intended his cultural co-creation to become a truly unifying "Planet Rock." And so during his detailed discussion with DX, D was also asked for recollections of his time as Hip Hop boundary breaker, wherein he recalled tales of his interactions with notables like Nas, Eazy-E, Xzibit, Black Eyed Peas frontman will.i.am and Alchemist, along with a Hollywood history maker or two – and of course a porn star.
HipHopDX: You know we gotta do the intro right for this thing, so … Whaddup Grandmaster B! [Laughs]
David Faustino: [Laughs] Whaddup, man. What's goin' down?
DX: It never gets old, does it? [Laughs]
David Faustino: Never gets old. It's funny; I'll never hear the end of that. But, I don't mind. I used to mind when I was a kid, like when I first started doing the show when I was young. You know how when you're a teenager everything pisses you off, you're like ready to fight and shit? [Laughs] So when people used to call me Bud and Grandmaster B I used to get mad, 'cause I didn't get that they just said it 'cause they loved me. So I used to be like, "Why you calling me that?!" Now I don't really care. It just means that people liked the character, and people still love the character.
DX: I gotta ask, the world wants to know, do you still got that Starter jacket? [Laughs]
David Faustino: Ah, fuck, that Starter jacket. You know what I do have? I have one of the O.G. Raiders hats. I don't think I have the Starter jacket. But I definitely have a few cool pieces that I pulled from that show.
DX: Starter coats were starting to be kinda played out by '91/'92. You shoulda been rockin' my fly-ass L.A. Kings Chalk Line jacket on TV…
David Faustino: See, this is true. But I had to school the kids who didn't know what was up and I had to take 'em back a little bit. [Laughs]
DX: [Laughs] That scene in season six where you rhyme for one of your female acquaintances using the telephone as a mock mic came across to the viewer as a little awkward. Did it feel as awkward as it looked, or were you thinking internally like, "This is awesome, I'm rhyming on national television"?
David Faustino: I don't remember exactly the episode you're talking about but I vaguely remember it, like I have a slight remembrance of that, and no [I didn't think it was a good look]. I mean, anytime a writer – What I should have done was just wrote the shit myself but I didn't. But anytime a writer of a TV show is gonna try to write a rhyme for you, you know it's not gonna be that dope. [Laughs] So I mean, it felt awkward as I remember. And if I was to do it again I just would have written it myself. I would have just said, "Yo, let me write the rhyme part myself." They probably would have said no though. [Laughs]
DX: Speaking of the writers, was Grandmaster B all your creation or did the writers come up with that alter ego for Bud?
David Faustino: The writers were definitely running shit there. But, they were the coolest cats. We all got along, like we were really cool and it was a really easygoing set. But that was a little bit of a collaboration, just in that they knew how much of a Hip Hop head I was. And at that time no one else on that set really was. Like, no one else was really feeling Hip Hop, yet. It wasn't mainstream at all. So they all felt I was [weird]. 'Cause I would bring Hip Hop cats around – people would come visit, from just different deejays and whoever – and they were like, "What's this kid doing?" They didn't really understand it that much but they found a way to kind of poke fun at it and [Grandmaster B] was their attempt.
That's what they did with all of our characters. They would find ways to poke fun at our little things that we did in real life. Like, Marcy being a man and all that shit, that was just them fucking with her. [Laughs]   
DX: [Laughs] And was it you or set decorators that put up those posters for Ice Cube's Death Certificate, Nas' Illmatic in Bud's fictional bedroom?
David Faustino: Now you know that was me.
DX: Did you have to physically go and put 'em up yourself?
David Faustino: No, I just remember that when we finally did a scene in Bud's bedroom – It was a few seasons in before we actually showed the bedroom. I don't remember when it was, but I remember the prop masters approaching me and just saying, "Hey, there's a show coming up here in a week or so where they're gonna use your bedroom finally, what's the vibe, what do you want?" So we talked about a few things and then I just remember that was when Illmatic had just dropped … and so I said, "Can you get this Nas poster?" And they were like, "Who?" [Laughs] So they went and researched it for me and they hooked it up. And that goes with all the posters you saw there.
DX: Speaking of Nas, what was your reaction when you read what Esco told the LA Weekly back in December about that placement: "My album poster being on Bud's wall was one of the illest moments for me. My whole projects went crazy. It was a sign that I'd made it in a lot of ways. Great times."
David Faustino: That quote just blew it up for me. That put a giant smile on my face and made it real for me. I mean, at that age the thought crossed my mind that maybe he [saw it]. I was guessing he probably saw it. But when you're that age and you're young and you're just living your life you're not like viewing it, you're living it, and so you don't really get the depth of it all. 
But I ended up getting to meet Nas once or twice. We never really connected too much, but we got to party together once or twice out at the clubs. And, I just remember him saying something [about the poster] at that point. And it was dope, but to see that quote in the LA Weekly was really cool.
DX: Bud Bundy was getting mad love in QB, how ill is that?!
David Faustino:That's pretty ill, man. Especially for a kid that was born in Burbank, California. [Laughs]
DX: Now, at the time on screen you were the fictional Grandmaster B, but off screen you were the very real D'Lil. D.L. wasn't quite Rakim with the rhymes on "I Told Ya," and so I have to ask, not to degrade a then 17-year-old's attempt at expressing his genuine love of Hip Hop in every way he could, but years later when you start hearing Eminem, El-P of Company Flow, Apathy, all the white guys who succeeded that early-90s era that nearly ended the possibility of there ever being a quote-unquote legitimate White emcee, were you regretful at all about your decision to maybe rock the mic a little too prematurely?
David Faustino: I'm one of those dudes where I know that nothing can be changed. What you did you did, it is what it is, and the world sort of unfolds as it will. And, I mean, yeah, I agree that the rhymes, like you said, it definitely was not Rakim – it wasn't even close. Yet, on some level there's a way I think you can feel a little bit of the love of just what I'm doing [through that song].
The opportunity was there to do a record, it presented itself. And, I only co-wrote that shit. The bottom line is I wasn't ready to do that. I wasn't even close to ready. I wasn't even really rhyming much then; I just loved the game. I was caught up in [my Hip Hop club night], Balistyx. So the Balistyx thing and just loving Hip Hop and going to shows, I just loved the game so much that when the opportunity presented itself I was just like, "Oh yeah, fuck it, let's do it!" Not really thinking like, How am I approaching this? So, it wasn't thought out. And I regret that. But at the same time, I just loved it so much that I just had to do something.
DX: So you weren't watching 8 Mile when it came out a decade later like, "Damn, I kinda contributed in making this guy's road harder than it should have been"?
David Faustino: [Laughs] No, I can honestly say I never had that thought. But now that you bring it to my attention I might have to meditate on that. [Laughs]
DX: You mentioned Balistyx, during your D'Lil days you were also co-running one of L.A.'s then hottest Hip Hop spots [at Whisky a Go-Go on the Sunset Strip]. I've got a few questions about that time, first of which being is it true that will.i.am actually beat Xzibit in a battle there?!
David Faustino: Yes, it is true. [will.i.am] rocked the mic for so long there. And in Xzibit's defense – and not to take anything away from Will whatsoever – Will had built up quite a fan base at Balistyx by that time. He had just built up a giant fan base in that audience. And like I said, he murdered shit on the mic. So cats that didn't have that fan base yet built up, because he had been reigning champion on that mic for so long, they didn't really stand too much of a chance. I can't quite remember how close the battle was, but yes, Will definitely continued to hold his place at #1 on the mic there.
DX: Wow. So will.i.am was there, Xzibit was there, were like Ras Kass and Kurupt and all the up-and-coming L.A. spitters sliding through Balistyx to battle?
David Faustino: There were a lot of people sliding through. I'm fuzzy on a lot of the details because A, it was from the time I think I was like 16 to 19.
DX: And you were drunk off your ass. [Laughs]
David Faustino: I was drunk, I was high; I was enamored with just it all. I was trippin' on the whole thing. I was as much of a fan as anybody in that place. And so I was just sort of – I had girls in my face … there's a blur to it. [Laughs] But, a lot of it I do remember crystal clear. Like, just moments of Eazy-E being there, and just certain cats that would slide through, Xzibit and Will and all these guys. But there's a lot of cats who I hear about that slid through that I didn't even know about and I'm like, "What?!" So I missed a lot of it just due to, like you said, the drinking, the girls and just the whole fame thing.
DX: I understand will.i.am first met Fergie there. So this weekly Hip Hop party you guys were throwing was like an ageless, race-less, come one come all affair, huh?
David Faustino: Yeah. But I mean to be honest with you, it started out very rich and White. It started out as a Westside, Beverly Hills sort of White boy, rich kid party. 'Cause, I wasn't even going to high school at that time, I was just doing set school. I had no high school friends, at all, 'cause I hadn't been to school since seventh grade. So all my friends came from either the acting world – just actor friends I met while auditioning – or just from being out in the clubs and stuff.
So that's where my friends came from, and a lot of those kids were Beverly Hills High cats. 'Cause they had the money to get into the clubs, so that's who I ended up meeting. And I found a couple who shared my love for Hip Hop, one of them being Nic Adler, whose father is Lou Adler, who owns the Sunset Strip and basically created the Sunset Strip as we know it today but in the Rock & Roll genre. And his son is my age and he's now taken over his father's space, and is doing a really amazing job with it. He's brought a lot of dope Hip Hop to the Strip. … So anyway, I partnered up with Nic Adler and a couple of other cats, Robert Gavin and Dan Eisenstein. And with Nic we had the ability to get the clubs, because his dad owned 'em. So we had that perfect in. And then I had the in of obviously being able to promote the parties. So I did, but they ended up doing [promotion too] 'cause they were kind of popular in their school. So they did a lot of promotion there and it ended up being this big Westside thing.
The first night we did Balistyx, [June 20, 1991], we didn't know if there was gonna be a 100 people or 10,000 people. But when we showed up there after getting ready for the night – and we got there early about 8 o'clock – and we came down the road from Beverly Hills as it turns into West Hollywood on the Strip we could see the line literally coming for like blocks and blocks. It just was non-stop and we were like, "Holy shit, we got something."
So then it just sort of evolved from there into what it became. Then the Hip Hop community started hearing about it, and they were like, "Yo, what the fuck is going on at the Sunset Strip?" And after the Hip Hop community started showing up then it was a blend of everybody. It just became this everybody party: White rich kids, Black cats from the projects, Mexican dudes from the projects, everybody. You had actor cats of every color and race. It was just a wild scene, and it was a lot of fun. And you had beautiful women of all different races and ages … and sizes. [Laughs]
DX: [Laughs] And I understand the L.A. Riots pretty much put an end to your guys' attempt at bringing Martin Luther King's dream to the dance floor?
David Faustino: Yeah, I mean that just kind of [sidetracked it]. I was out of town doing a little TV film at the time in Canada. I was in Toronto and I got the call that this was happening and to [come home]. It was a wild time, man. The parties had gotten wild [after that] and we had moved to a different location. We moved down to Hollywood. And, everything runs it course and we ran our course – through about a three-year span – and it was time to move on.
But it definitely made some history. And almost every day people will stop me and talk about it like, "We gotta get a party. We gotta get a reunion." Me and Nic have been talking about doing a little reunion party. It was definitely a very important time in a lot of people's lives.
DX: While we're on the subject, you mentioned his name previously, you gotta give me a hilarious Eazy-E story from the Balistyx days.
David Faustino: Oh man, Eazy-E, what a character that guy was. I loved that dude. DJ Speed was one of our deejays, and he was kind of this cat who hung out in the N.W.A. crew – wasn't one of their main deejays but was always up in the crew. And he was a good friend of mine; he was a giant Married … With Children fan. And, that was sort of my connection – Oh and then Greg Mack [from KDAY] was also my connection to N.W.A.
I remember Eazy, he would come through all the time. And then toward the end of N.W.A., when all the shit was going down with Ice Cube, I remember he was there one night. He had just rolled through by himself. Speed was spinning and Eazy rolled through by himself to see Speed, just to hang out. I don't think Speed was deejaying at that moment, someone else was on the tables, and they spun [Ice Cube's] "No Vaseline." And, you know, what could Eric do but just kind of [go with it]? He got into the spirit of it. He was on the balcony and people could see him, and he just kinda like got into the song and was singing along and bopping his head and moving his arms and shit to the crowd. What could he do, run away? He was a good cat.
DX: Did y'all bond over your guys'… you know … height deficiencies? [Laughs]
David Faustino: [Laughs] Yeah, we did. We talked about how what we lacked up top we made up for down below and that's why the ladies just couldn't leave us alone, man. [Laughs]
DX: [Laughs] Another notable name I gotta ask about: Is it true that a then 14-year-old Alchemist worked for you promoting parties on his BMX bike?
David Faustino: It's almost exactly true. He didn't officially work for us. Like, we didn't break him off cash, it was more like – They were kids; it was Scotty Caan [of CBS' Hawaii Five-0 fame] and The Alchemist. They were younger than us, so we were like 16 and they were only 14. So at that age to them we were just these gods that were starting this Hip Hop party. And they were just like Hip Hop fiends – like we were. So they just happened to be involved. And there was a charm and charisma about them. I can remember to this day the first time I met them in the doorway of the Whisky a Go-Go on Sunset when they pulled up on their BMX bikes. And there was just something about them, they were funny as shit, charming as hell, and like way smarter than they should have been for their age. And we were just like, "Who are these kids?" And then we were like, "Yo, I know these kids know every girl wherever they hang, so let's get them to promote for us." So they just became down with the crew. We gave them V.I.P. everything and they were down with the process. Then they obviously found their own careers [in entertainment, first as The Whooliganz].
DX: Any other future notables in film or music that you can recall rollin' with the Balistyx crew?
David Faustino: There are, and I wish I could name them because I know throughout the years people have mentioned them. But in this moment I can't think of who they are. There were a lot of amazing emcees, kid actors that have now become – Leo. Leonardo Dicaprio is one. Leo was there all the time. He was a staple there. And that was when he was doing his recurring role on Growing Pains.  
DX: I just got an image in my head of Leonardo Dicaprio doing the running man. [Laughs]
David Faustino: [Laughs] But even then Leo was one of those cats that had it going on. He was just a cool cat. And even though he didn't really have the fame yet, he was always in the in-crowd. He was always hanging with the cool cats. And, to this day, whenever I see him, that's what he associates me with is that time. 
DX: I just saw on Twitter your longtime p-n-c Corin Nemec, a/k/a Parker Lewis, is a graf artist now?
David Faustino: Oh man, Corin [Nemec] is an amazing Graf artist. Corin's been a great artist as long as I've known him, since he was a kid. And I'm telling you, he's a great, great Graf artist, man. I'm always just blown away by his work. I have two of his pieces in my garage as we speak – like, one of 'em literally up on the garage wall as a permanent piece, unless he wants to do it over, which he likes to do a lot. And then I have another piece on the other side that's a piece you can put up and take down.
DX: Were you guys running around bombing together back in the day?
David Faustino: No, because I can't paint for shit. I can't draw, I can't paint, I can't do shit, at all. I'm like the opposite spectrum. [Laughs] Which is why I just trip on it and I'm like, "Holy shit, how the hell do you do that?!" He's dope, he's real dope.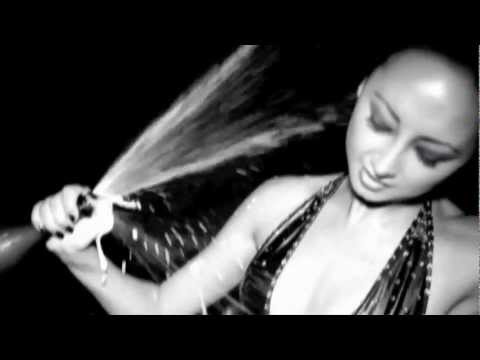 DX: Now, bringing things forward, I understand you've officially returned to the Rap game …?
David Faustino: Yeah man, I just sort of got sucked back into the game. I mean, I always had my eye on it. I've been a giant fan, but I had my eye on it wishing there was something to do [in the music industry again]. I always knew I was gonna jump back in someway, somehow, not really knowing how it was going to happen – knowing I'm getting older, knowing that the idea of me ever actually having a real Rap career starts to diminish daily.
So, in spite of that, I linked up with an emcee, Patience Price, that I met through various circumstances. We didn't actually meet because he was already an emcee, we met as friends and business partners on some other shit.
DX: Weed. [Laughs]
David Faustino: Yeah exactly, weed. You're exactly right, on some weed shit, on the whole L.A. dispensary, "Wild West" scene. We just upped and got us one of these medical marijuana dispensaries, because … why not? And he had that whole scene locked up in Oregon and in NorCal. And, he sort of had the knowhow and the muscle and the crew, and I had the connections down here and some money to get it going and so we linked up.
And my other good, good friend and partner in my show Star-ving, my partner and writer in that along with Corin, was Todd Bringewatt. So he's our other partner in this record label we started. He's always been by my side, and through this whole thing we discovered Price's just like love of rhyming and his ability at freestyling. But what really came as sort of a surprise, and what really cemented the whole deal, was when he started creating these hooks with melody that were just amazing. They were as good or better than anything I've heard as long as I've been a fan and in the game. And I was just blown away by it, and we started to look at him differently and that's how it was all born. And Todd is a very smart businessman, who's the only one who really has any college education between us all, and so he drafted up a plan and we created this label. And now we're two years later just full force all the way in building up Patience and this label.
DX: Patience Price isn't the only artist on your guys' label, Old Scratch Records. I understand D'Lil has been reborn as Lil' Gweed?
David Faustino: Yeah, we have this other character, this little short Italian muthafucka named Lil' Gweed. [Laughs] We created this like alter ego that I'm doing some rhyming under. What's dope is that I've been really writing a lot more, which has been so great. It's been something I've been wanting to do but putting off for years. So like to get back into the writing game and just get back into that creative thing – and learning a lot from Patience, in watching how he molds and crafts a song together – has been great for me. So, I'm kinda doing my own thing too. I'm writing rhymes that I love for my own purpose, which is amazing. And then I'm also doing a lot of comedy shit too, which has been a lot of fun just creating this character and doing comedy shit with it, but also to dope beats and with what I would call a dope flow. But also that has a real comedy element to it and that will have comedy visuals with it when we go viral that I think will be fun. It's not taking myself seriously, it's just having fun. And I think people will respond to it or not, depending on if they think it's funny or not.   
DX: Some of the joints I took very seriously. Lil' Gweed was ridin' that bassline pretty comfortably on that clever concept joint, "White Devil."
David Faustino: Nice. Yeah, that's one that was kind of like I just wanted to write [something more true-to-life]. But I kind of made a turn a little bit lately and have been doing some more comedy joints, which are not out there on Soundcloud or anywhere else yet. I have 'em here that I'm gonna release very soon. They're done and ready, it's just our focus is on Patience right now. And the Lil' Gweed stuff is sort of waiting in the wings while we unleash Patience.
DX: Well just one more Lil' Gweed comment: If I were you I would push your "Anyday Holiday" joint out to radio.
David Faustino: Yeah, that was pretty hot, right?
DX: Yeah, that could get you some real spins if you really wanna push it like that.
David Faustino: Dope, I appreciate the thoughts and the compliments. I'm glad you were feeling those joints.
DX: It's never too late to come back to the game. You can finally get at Kamron, a/k/a Jamal from House Party 2, DJ Skribble and the rest of the Young Black Teenager crew for that "Nobody Knows Kelli" joint. "Kelly on her belly, we wrecked her body one by one." You just gonna let 'em call your sister a hoe like that, son? [Laughs]
David Faustino: [Laughs] Aw man, see that's one, I don't even remember that one. Who was that and what year was that?
DX: That's Young Black Teenagers, that's when they like first came out.
David Faustino: Oh, that's right, that's right, I forgot about that. [Laughs] So, yeah man, we're doing it though and it's gonna be exciting because I'm just excited about getting back in the game. We're having fun shooting videos; I got an ill team. And just closing on the Lil' Gweed thing, you're definitely gonna see some things from Lil' Gweed more toward the beginning of next year, so you definitely haven't heard or seen the last of Lil' Gweed. [Laughs]
DX: Now, this is on a non-music tip, I mentioned your sis, and I gotta ask this: In your aforementioned LA Weekly piece from back in December, the aptly titled "Bud Bundy, Original Gangsta," you tried to insinuate something incestuous may have happened between you and your on screen sister. Why you lying, man, you know Christina never gave you none? [Laughs]
David Faustino: [Laughs] Ah, that's hilarious! [Laughs] Nah man, I was just gassin'. I mean, Christina [Applegate] and I, we've had several drunken fun trips together all over America promoting Married … With Children when we were teenagers. But, no, nothing too exciting ever really happened. It was always very unexciting. So I'll leave it at that. [Laughs]
DX: [Laughs] By those mid-'90s Married episodes, aka the bra-less years, good God she was stuntin' on them hoes something serious. So I can imagine you wished you could do the Donnie Osmond with Marie at that point.
David Faustino: Yeah, but c'mon dog, did you see the other women that were coming on there?
DX: Oh yeah, was that you suggesting to the writers like, Yo, I think Bud needs a love interest right about now? [Laughs]
David Faustino: Oh hell no. The writers – Ron Leavitt and Michael Moye – were two of the illest cats, man. They were so dope. But, they were two of the biggest horndogs of all time so I didn't have to tell them shit. [Laughs] I mean, they had porn stars on the show. Teri Weigel, she would come through all the time and she would be flashing everybody. And I remember one time when I was like 15 years old I was walking by and she put her top over my head and it was just straight up bare titties inside and I was like, "Damn." It was wild, man. So I wasn't even really looking at Christina. [Laughs]
DX: [Laughs] While we're talking about chicks you had no shot in hell with [Laughs], Alyssa Milano, Tatyana Ali, Nicole Eggert, Lisa Bonet – did any of them teen queens in the Golden Era spend some quality time with you listening to Tevin Campbell records and sippin' Cold Duck? [Laughs]
David Faustino: I mean, my first real girl was Staci Keanan. I don't know if you remember her? She was hot, man. Back in the day she was the girl on My Two Dads [and then later on Step by Step]. She was my like first girlfriend. And then after that – I mean, I have like a couple of amazing ones that I can't even tell you about. [Laughs] I got like two ringers but I can't, I just can't … I have two that like you were saying where I'm like, "How the hell did I pull that off?" [Laughs]
DX: [Laughs] It's crazy though that to the outside world it was like, Man, it must be miserable being Bud Bundy, and inside you're like, Nah, nah, it's pretty dope. [Laughs]
David Faustino: It was a lot of fun, man.
DX: So with that said, it's hard to believe for anyone that watched you grow up on TV but you're creeping up on the same age Ed O'Neill was when he began his role as Al Bundy. So I'd be remiss if I didn't ask if you've given any thought to reprising your role as Bud Bundy, only now Bud is married with children?
David Faustino: Yeah, we have as a matter of fact. Because, the more and more that I get into the social networking scene because of Old Scratch and pushing our music, and the more and more I'm on Twitter and all the other social networking sites and talking to more of my fans on a daily basis, it's every single day like, "Yo, where's the reunion?" "When's the spinoff?" It's like every day from so many people. And I'm kind of more surprised that FOX or Sony or whoever pulls the strings hasn't done something – like, a movie, anything.
But, I have actually recently with my writing partner; we've been throwing around the idea. Because I mean, it takes somebody – a writer, a producer, somebody with an idea – to get something going. So we've kicked around the idea of bringing the Bud character back and what would that look like. At this age, would he have a kid, would he still be living in that house? Would Al and Peggy be somehow – they got some money and they're gone living in Florida? So, we've kicked around that idea but it's just been recently that we've done that. And so it'll remain to be seen if we like sit down, etch out a first act, a second act, like sort of a set-up and treatment, and then take it to the powers that be and do that. That remains to be seen but we may do that. We've been kicking around the idea so it might move forward.
DX: Well I definitely like the idea, but … I can't imagine all the lawsuits any network would have to deal with letting you conduct the casting call for a hot 16-year-old daughter. [Laughs]
David Faustino: [Laughs] Oh yeah, man, and she would be like worse than Kelly, right? [Laughs]
DX: In all seriousness though, I hope that somebody does see the need to bring one of the all-time classic sitcoms into the 21st century. And hey, you gotta live with Bud Bundy forever anyway so you might as well start getting paid again for it.
David Faustino: Exactly. Paid and have some fun with it, I hope so.
Catch Patience Price at the 2012 Sunset Strip Music Festival.
Follow David Faustino on Twitter.
Follow Patience Price on Twitter.
Download Patience Price's Adrenaline & Vodka and Valentine EPs For Free.