Few have experienced life in the World of Hip Hop like Daz Dillinger has. A former Death Row Records heavyweight, Dat Nigga Daz (as he was then known) first came on the scene in 1995 as a member of Tha Dogg Pound. With close friend and co-founder Kurupt, the duo released of their debut Dogg Food to widespread acclaim. In those passionate 1990s, he provided production and lyrics to some of Hip Hop's most timeless albums such as The Chronic, Doggystyle and All Eyez on Me.
After the death of labelmate and friend Tupac Shakur, Dillinger kept on grinding, releasing his first studio album, Retaliation, Revenge and Get Back in 1998. Now, on December 4, he's releasing Witit Witit, his 14th solo LP. What's more, it's pressed and distributed by Daz himself, through his very own Dogg Pound Records.
Dillinger recently spoke to HipHopDX about his newest effort, his working relationship with Tupac and the current state of West Coast Hip Hop. As one of the original innovators of the signature sound, Dillinger said the onus is on West Coast rappers adapt to the times and current state of the game. "The East had it, the West had it, the South had it, the Midwest had it, now it's time for everyone to bundle up," posits Dillinger.
Daz Dillinger Defines The Evolution Of His Production
HipHopDX: So how you been, man? What you been up to recently?
Daz Dillinger: Just shooting movies, editing movies. I got two debut movies coming out called The Speezot that I shot with DaDa, and I shot a movie in Atlanta called Make It Rain.
DX: And you're in these movies?
Daz Dillinger: Yeah I'm starring in these movies.
DX: Oh that's what's up. When are they coming out?
Daz Dillinger: 2013.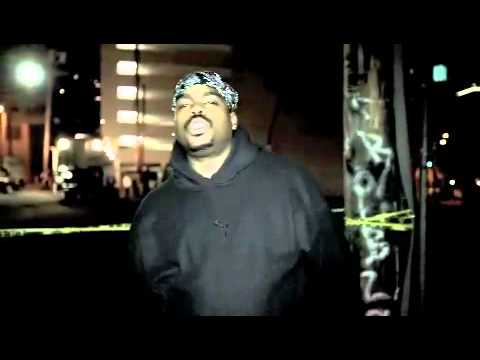 DX: Word. So Witit Witit is coming out December 4. What can fans expect from this album?
Daz Dillinger: I mean, it's something different- really this album is like West Coast feeling with a Down South boom. I got Mike WiLL [Made It] on there, I got Drumma Boy, I got TK Beats. You know, just keeping that [Roland] 808 [drum machine] going. And shooting videos and promoting. It started off as a mixtape, but then I'm like, "I really don't want to do a mixtape," so I just turned it into an album.
DX: You said West Coast with a Down South boom; is that the first time you've done that on an album before?
Daz Dillinger: Nah, the first time I did that was in 1994 when I did "Don't Try to Play Me Homey." [Editor's Note: "Don't Try To Play Me Homey" released in 1997]. I think that was the first one to really come like that, you know what I mean? Before the South. It was the type of beat- the "Boom Boom" all that, and just keeping it original.
I think I'm… beside Too Short and E-40, we're the only West Coast dudes that's in the South that can really hang out there and go toe-to-toe. Then we come back home, you ain't even know whose team we on. [Laughs]
DX: It may just be a sign of the times, but Rap beats have taken on a newer sound in the past few years, and you can hear that on this album. As an artist, how, if at all, are you approaching beat-making differently than you used to?
Daz Dillinger: It all got to do with frequency. A lot of kids out here, like the new kids, they love 808's. West Coast had 808's before that, with [Rodney O & Joe Cooley]. As I look at older songs, we was using the 808 the same way. But they wanted to do the West Coast G-Funk. I always give it to them like that. The D.A.Z. album was like a West Coast album. Ain't no boundaries to what I do, you know? I'm a producer, I love music.
DX: And looking at your production catalog, in the last five years or so, you've tended to keep your production on other rappers' albums to a minimum. Would you say that's more by choice or coincidence?
Daz Dillinger: That's more by choice and coincidence because [other rappers] are fans of my music, I'm fans of their music. I was going to put out a "Greatest Hits of Daz Dillinger" besides what the Death Row [Records catalog] was; not that, but the other artists I'm working with, like T.I., Curren$y and other artists that I can collect all the music I did features on and just travel, not be local. I look at a lot of rappers in [California], they get up in the morning, leave their house, go around the corner, get 'em a weed sack and go back around the corner and go home. They local. I'm not trying to be a local rapper.
DX: You're not?
Daz Dillinger: Nah, and ain't trying to associate with local rappers too. As far as my homeboys that's into rapping, they need to get out more. You know, expand your mind, just like reading a book. You read "A-B-C-D-E" all day, you don't even know what a phrase or a sentence is then.
So it's the same way with the music: the 808, the kicks, tempos and all that. It's a mood swing.
DX: You're on two of Curren$y's projects this year, the Styles P's #The1st28 mixtape, and The Stoned Immaculate. Can you tell me a little about how you two got in touch in the first place?
Daz Dillinger: It was through Twitter, right? He's like "Curren$y want to get with you," and I'm like, "Yeah, I like Curren$y." Then I got a call from this dude, Nigel [Talley] who worked for Warner Brothers. He was like "Me and Curren$y like your music, we want to get with you. Come to the studio." I came into the studio and me and Curren$y been friends ever since. And I seen him the other day in Atlanta, he had a concert at The Masquerade with Big K.R.I.T. and all them. You know, just hanging out, loving Hip Hop.
Daz Dillinger Critiques the State of West Coast Hip Hop
DX: And that speaks to you saying to don't like to keep it in the neighborhood anymore.
Daz Dillinger: I keep it in the neighborhood, but I want people to expand knowledge. They have so much knowledge, can they expand to relate to other people?
DX: So you wanted to start that branching off with Curren$y?
Daz Dillinger: Yeah, I been started up. Me and Kurupt and Snoop [Dogg], we the only West Coast artists that's ever performed with Jay-Z and made records with him.
DX: Yeah you got to be pretty proud of that.
Daz Dillinger: Yeah, and then I'm pretty proud of… listen to that song "Change the Game" and took my stuff and switched it up, you know you love my style! 'Cause Jay-Z love Tha Dogg Pound, you hear in that ["I Wanna Rock" (The Kings' G-Mix): "Since a pup, I been corrupt/Kurupt and I fuck with Tha Dogg Pound." Ya dig? I was just looking at something on YouTube the other day, one of the fans was showing me, when we performed with Jay-Z at The Soul Train Awards.
So I'm just appreciative to be a part of Hip Hop and to be an icon West Coast beat-maker and writer and all that. It's just a good thing, and I'm trying to keep it going and I was just thinking the other day Tupac's not even here, [but] we still here going. Twenty-something years after. Some people's careers don't even go, know what I mean? You hear a lot of one-hit wonders, we still ticking out here like we young and 'Pac is like the rest of these guys.
DX: You've been on the grind forever, man. You think you'll do something with Jay-Z again soon?
Daz Dillinger: Yeah, I'm working on that and doing some music stuff. I'm mostly trying to work on movies right now. I'm trying to be a movie-maker right now. I was talking to Ice Cube, and he got me in that direction, and I ain't stop yet. And Ice Cube's one of my best friends too.
DX: Ice Cube's done a little directing, are you doing that too with your movies?
Daz Dillinger: I'm directing and everything. I'm paying for it, writing it, everything. I'm about to put me in a movie, so I write my own. 'Cause I know what people want to see. When you see this Make It Rain strip club movie I made in Atlanta – I shot this in 2006, and it's just coming out now. But I captured a moment in time: all the strip club, making it rain shit that was going on back in the day, I captured it. I was looking at these dudes in Atlanta with all this money and they was just spending it, drinking. I got a movie that's going to last for the rest of my life. Bitches, hoes, everything Atlanta's about, I captured it on film.
And then I got this other movie called The Speezot that's…the comedy with me and DaDa. You know, just writing movies, doing records. Me, Kurupt and [Snoop Dogg] we just dropped a record called "That's My Work" for Tha Dogg Pound album. "That's My Work" it's produced by Soopafly, it's on iTunes. And if you go on www.soundcloud.com, Snoop got the whole mixtape on there.
It don't stop, music is everywhere. I got TK Beats coming up, he's one of the hottest young beat-makers, my protege, just putting him out there, working. He produced that "Once Again" so I'm just trying to do a different sound and just fuck with the young people who want to be fucked with.
DX: You talk about using a new sound, but you also mention Kurupt and Snoop, the guys you're used to working with. As someone who has been in the game as long as you have, what do you think about the West Coast scene nowadays?
Daz Dillinger: West Coast…the West Coast scene gotta be "O.T." which mean "Outa Town." Take the game and move out of town and maneuver with it, 'cause [people] love West Coast music, but the people that's in West Coast music, as far as business, the people that's running the business in the West Coast ain't from the West Coast, they from somewhere else. So it's not really giving West Coast Rap a chance until you go out there and really put it down. I could travel all over this mothafucka and perform anywhere 'cause I got different songs and stuff. A lot of West Coast rappers can't go to the South and perform. I seen West Coast rappers go down there and perform and get booed. I go down there and perform and I boom! I got 808 and all that shit 'cause I done did my own work. I did my own work close to 40 years, 'cause my mother from the South, my father from the South. And I live in the South, but I'm from the West Coast and I be back-and-forth. So I just look at myself as a city-country boy.
DX: Yeah, it's interesting because of how region in the U.S. doesn't really matter anymore in terms of what you want to rap about. You got A$AP Rocky in New York, and he's rapping like he's from Texas.
Daz Dillinger: It's just the culture. It's Hip Hop. When everybody first started rapping, everybody was trying to be from New York. Then everybody wanted to be from the West Coast, everybody wanted to be from the South. Now it's just all- the East had it, the West had it, the South had it, the Midwest had it, now it's time for everyone to bundle up.
DX: And you're in a good spot for that too, being from the South and the West Coast.
Daz Dillinger: Yeah I'm in a good spot. I'm from the South and the West, I can go to the Midwest, my mom live in the Midwest.When they see a West Coast guy, only thing that come in they mind is, "chronic, kush, good weed." We hanging with this guy, we friends. So it's all about us.
DX: Just curious, what do you think of guys like Kendrick Lamar and Tyler, The Creator?
Daz Dillinger: I love their music. I met both of them and I like their music. It's got more room to grow and it's just an explosion when it come out. To them I just say, "Keep doing what you're doing." Keep it West Coast, I'ma keep it West Coast to the fullest. When you look at me, everything about me.
Me, I ain't got no record deal. I press and distribute my own records. Today I just bought 2,000 skateboards, I'm getting into the skateboard business. Dilly skateboards and Dilly clothing, all that.
DX: Yeah the skateboard scene is really getting big out there.
Daz Dillinger: Shit, you see the dude on MTV? You know who I'm talking about, the little dude? Rob [Dyrdek] or something. He got big on skateboards. Lil Wayne make more money on skateboards and shit now than he do on Rap. I'm in the shit now where I got all my little homies that's like, "Everybody making clothes, but nobody making skateboards," so I'ma make skateboards with my Dilly the Dog tag… plus, I got a cartoon coming out with that. And the skateboards are selling out every time I do a new order.
Just trying to be a businessman and teach my kids business.
Daz Dillinger Reflects On Working With Tupac, Life At Death Row
DX: I wanted to ask you about the Makaveli & Dilllinger Don't Go 2 Sleep EP. What was the real story behind that album? When did you and 'Pac put that together?
Daz Dillinger: We put that thing together when he got to Death Row 'cause I had so many beats. Then when he died I had a lot of music, and it just seemed like everybody was trying to steal his music, so that's why I came out with Makaveli & Dillinger: Don't Go 2 Sleep. And then the mom, Ms. Afeni Shakur sued me to get the masters, and that was cool with me 'cause I wanted them to recognize that I had it and not Death Row, 'cause [Suge Knight] was on some bullshit. Right now, off all those Tupac songs, I get 15%, just 'cause I had the lyrics and all the other stuff. I'm cool with it.
DX: So did 'Pac just record tracks over these beats, or did you two have plans for an album?
Daz Dillinger: We always had plans to do albums. It was like… when he'd wake up in the morning, he'd come knock on my door like, "What beats you got?" You know, 'cause I'm coming with the beats! So I always would give him beats first 'cause he'd be the first one to hit me up, 'cause he an early bird. Legitimately, he'd get up pretty early.
Then I made Makaveli & Dillinger after he died, 'cause I had a lot of songs with him. And there's some songs to this day that I haven't heard. At least about 10-20 songs. And at the new Death Row [ownership], they don't know what the fuck they doing, the just fucking all the shit up. They just putting shit out and not mixing it right. [Current Death Row Records President] John Payne think he the creator of Death Row, he [was] nothing but a studio mothafuckin' intern. Now he over there running it and it's like he over there trying to make deals with us, but ain't trying to give us no money. Like, "Y'all come over here and promote this album." Man, who the fuck is you? So I'm going to take an album that I just titled, make it the same title as yours- they made the Doggy Bag and we made Dogg Bag. So we like "Fuck you," we got a new Dogg Pound album coming out, and it's going to be hard. We got a movie to it too. Everything is visual now when you making music.
DX: Have you been making videos at all for Witit Witit?
Daz Dillinger: Yeah I got two. I got "Once Again" and I got one in Atlanta called "Come Thru" with Schy Keaton, with bitches and hoes and ass and titties and shit. Women. And then I got another one I'm working on now called "4 Tha Hood" which I'm shooting in Long Beach, [California].
But you know, I'ma do videos for all these songs, they're going to come out between the whole year, 'cause I got another project coming out called Street Money. I had Witit Witit… I had two covers for Street Money and one of them is the cover of this album. Witit Witit and Street Money were the same cover. But the Street Money album, that come with a scale. You can only get that on my website: the scale, CD, and then you get the regular album through the store and everywhere else. But you can only get the Street Money cover and scale through me. So I decided to say, "I'm going to keep the Street Money original cover, do a remix [of the title track], put [Young Jeezy] and them on there, and then do these nine more songs and come out with Street Money around February. I create my own path, I distribute my own records
DX: I just got one more 'Pac question for you: back then there was the whole East Coast v. West Coast thing, but we know it wasn't as clear cut as that. What was it like being able to vibe with 'Pac, [Method Man and Redman] and record "Got My Mind Made Up"?
Daz Dillinger: Well how that story came was, I was at my house [in] Silver Lake, California. Kurupt called me. He was like, "I got [Method Man, Redman] and Inspectah Deck in my car, we fittin' to do a song." I'm like, "Cool," plus [Lady of Rage] is over my house at the time. So the original song was me, Rage, Inspectah Deck, Redman, Method Man, Kurupt. [We] Laid the song down…I took it to Dr. Dre's house to transfer it from DAT to tape-deck, and I forgot the tape-deck. Then I left and Dr. Dre heard it and played it for Tupac. Rage didn't want to be on there 'cause there were so many guys on there, so Tupac was like, "I'm taking her spot and I'm putting this on [All Eyez On Me]."
DX: That's crazy. When it started, was it going to be a Dogg Pound track at first?
Daz Dillinger: Yeah it was going to be a Dogg Pound track. Everything I produced was Dogg Pound. That was my first time even bustin' with Red and Meth. We been friends ever since.
DX: Switching gears a little bit, you talked about this next album coming out in February, you're working on two movies, you're always busy.
Daz Dillinger: Movies. Still working on albums. I got this one album that I've really been working on that I'm producing. I got Cam'ron on there, I got Freddie Gibbs, I got a lot of big names on this album. I'm just holding back 'cause the title scares me. A lot of my friends been dying, family member been dying, and the name of this album is When We All Get to Heaven. So I don't really be playing around with stuff like this, that's why I gotta make this album- that's why I ain't even holding back on that album 'cause I'm like, "Shit, I don't want to come out with this if some shit going to happen to me" [Laughs]. You know how Rap go. Even Tupac talked about death, and it even [about] none of that shit.
So I just been holding on to the album right now, mixing it and just getting it together and coming out with that one in the middle of [2013]. I'ma drop Street Money then the other one. Just keeping it going, man.
DX: Just curious because you've known him for so long, what were your thoughts on the Snoop Lion experiment?
Daz Dillinger: It was an experience for me, him- 'cause I went to Jamaica to film, I'm in the movie. So you see that, I'm the joy and the laughter of the movie. I make people laugh when they get sad.
It was an experience for us. It was a culture experience, it was a knowledge experience, it was a life experience. Smoking and just as far as smoking being religion, and even eating right, getting your body in order. When you go to Jamaica, they don't really like eating meat and dealing with shit that's processed, they eat fruits, nuts, dairy, shit that's natural. I like to eat shit that's green, that's growing. It's not about eating something that's dead; a leaf grows, so that's going to keep your body going. Plenty of vegetables.
So I learned that from Snoop, I congratulated him, I just saw him the other day. We going on tour tomorrow, and that's my cousin, my third-cousin. We had our childhood together, with no money, taking baths together, all that shit.
DX: Where's the tour?
Daz Dillinger: We got an all-West Coast run from here [Los Angeles] to Portland, Oregon, to Seattle, Washington to like Christmas. Then we go to India, Amsterdam, places like that. Then you know, me and Kurupt, we get back on the road we're going to China and South Korea. Hip Hop take you all over the world, man. We been doing this for almost 25 years.
Still poppin' and have money and can compete with anybody. If you look at some of these rappers that come out- this person, that person- but they can't hang with us on stage, what they going to do? Two songs that they got, the new songs that they got? We could be on stage for what, 20 years? Just the first year alone is three hours on stage. Imagine if we did all the music we ever made, how long would that take on stage.
DX: Yeah that would be a long show.
Daz Dillinger: That's why we say. "We fittin' to do the first five years on stage, then move to the other 10. Then we going to kick it to that 15-year, the 20-year, and shit going to be poppin'!" 'Cause me and Kurupt been doing Tha Dogg Pound experience, we just do that album [Dogg Food] period. Just keeping it moving.
DX: This is my last question. December 15 marks the 20th Anniversary of the release of The Chronic. In honor of that, what verse of your is your favorite from that album?
Daz Dillinger: "The outcome of this is destruction so the more fall / Niggas don't give a fuck so tem bust and before / Niggas backin up three black shows / No justice so they copied ya right / And here I am again."
You know what song that is, right? That's "The Day the Niggaz Took Over." That's me rapping the Jamaican part, which no one ever knew that was me rapping that part.
I did a lot of stuff on that album, and it's one of the greatest… if it wasn't for that album, ain't nobody in the world be smoking. Like, really just be smoking real weed. Everybody be smoking some Reggie and some bullshit, they wouldn't even know the word "Chronic." All these rappers that's rapping about weed now, we taught you how to smoke weed.
Purchase Music by Daz Dillinger
Purchase Music by Tha Dogg Pound
RELATED: Snoop Dogg & Tha Dogg Pound That's My Work Vol. 1 Mixtape Stream & Download