For a special presidential election-inspired episode of The Q Side, former MTV personality Quddus spoke with various Hip Hop artists including DJ Skee, RZA, and Big Sean to get their thoughts on voting and today's election.
While speaking with The Q Side, RZA touched on being banned from voting due to "a certain list" the Wu-Tang rapper was placed on years ago.
"The movement that the president gave us, you know getting into office, was so uplifting and it represents us [in a] better image for our country. I don't actually vote personally," RZA revealed. "I'm on a certain list. Ya dig it? Check it out, I love this country right. When I leave and I travel around I represent America. When I come back, even after 150 days in China, and they always take me to the back room. Over 100 times I've been taken to the back room, checked, and they said I'm flagged. And I went through everything to get my name off the flag. They said, 'No, you're flagged.'"
Although RZA may be unable to vote he encouraged others to get out there and let their voices be heard.
"Yeah, if I could I would. I advise people to vote regardless. If you got a voice let your voice be heard. My wife does vote. So she's the voice of our family when it comes to our political ideas. She's that voice," said the rapper.
Detroit rapper Big Sean also had a lot to say in regards to today's election and stressed the fact that people should remain focused on the facts rather than personalities.
"Well, I think that people need to really pay attention to the facts and not the wowing of who seems more charming," Big Sean explained. "It was a lot of great facts that they pointed out about Obama and the work he has done. And a lot of people hating on him, giving him slack, but honestly I feel like he's really turning this nation around. And even from the get go, from the beginning, he said that his plan was a 10-year plan…Also, as being in the rap game I feel like we have a responsibility to not necessarily be involved, but to sometimes touch on issues that people are heavily involved in."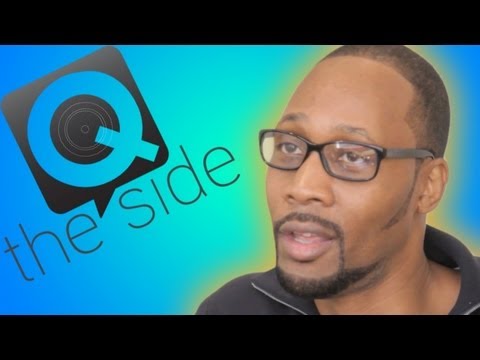 RELATED: Kendrick Lamar Addresses Backlash Over Refusal To Vote