Despite the low sales of his debut album Pluto, it looks like rapper/singer Future is primed to strike it big after a number of hits and guest features from high places. Now, in a recent interview with Montreality, the Atlanta emcee speaks on his next pair of projects.
Future revealed he's got two projects lined up for late 2012 and early 2013 releases, respectively. First up, Future plans to drop a two disc mixtape, Super Future, on October 23. Following that project in February, Future will follow with his sophomore LP Future Hendrix.
"Super Future dropping October 23; it's a double disc," he revealed. "I'm about to give the streets everything, everything and some. Then I'm about to give the streets, the college students, the internationals, the Dominicans, my Puerto Ricans, my fuckin' Haitians…I'm about to bridge that gap and show them why I am the Future."
He continued, "Future Hendrix just comes from being different. Jimi Hendrix, he always stood out, and I always like the way he stood out. It wasn't about me getting that rock'n'roll lifestyle…that comes with this music industry. It's another level; it's striving to be different. I want to do it at the end of February, but it all depends on how these singles do and what this Super Future do."
Check out the full interview below.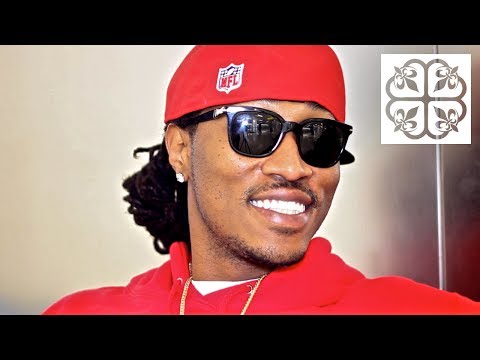 [September 20]
UPDATE: Future has revealed the cover art for his double-disc mixtape Super Future/Fire Marshall Future, releasing October 23. Check out the artwork below (via X).
RELATED: Future Describes Dungeon Family Ties And Purposely "Dumbing Down" His Music