It's been nearly five years since Terror Squad rapper Remy Ma was sentenced to eight years in jail for assault, possession of a weapon and attempted coercion. Now, in a recent interview with Hot 97's Cipha Sounds and Rosenberg, the Bronx femcee talks about the musical peers who have held her down on the outside.
In addition to her husband Papoose, Remy says that 50 Cent and Keyshia Cole have kept in contact with the incarcerated rapper and even helped her appeal case. She explained that 50 was instrumental in getting her a reduced sentence, while Cole provided her with moral support throughout her trial and sentence.
"50 [Cent] wrote me a great letter when I needed my appeal and I needed people to send letters and make sure that I have things set up so I could actually come home early," she said. "He was very cooperative to make sure that they knew everything was set up for me to come home…Keyshia Cole, that's my friend to the end. I'll never forget everything [she did] to help me throughout the day. Those two was phenomenal – and I'll never forget things they did for me. There's other people that did things that I'll never forget but those two – pretty much [are helping me] come home early."
Surprisingly, however, it is Remy's own Terror Squad brethren who she says have failed to reach out to her during her sentence, with the exceptions of Prospect and Cuban Link. She said that she hasn't heard a single peep from Fat Joe in years, and that the entirety of TS's management and musical team have disregarded her.
"I haven't spoken to [Fat Joe] in forever, and I'm not happy with that, " she said. "Nobody [from Terror Squad has visited], not Joe, not any member of the group, not the DJs, not the managers, not the A&Rs, not anybody from the entire Squad has ever come to visit me, sent a letter, call anybody from my team, check on my son, anything. I don't think I'm allowed to say the words I want to say to describe how I feel about them, but [none of them are positive]…Prospect might have called my brother and checked on me a couple of times…I can't really include Cuban Link [in Terror Squad] because they kind of kicked him out the group but he reaches out."
Check out the full interview below.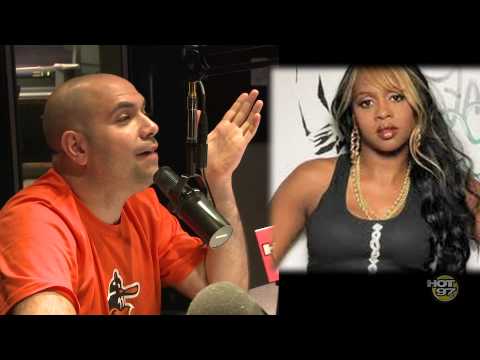 RELATED: Remy Ma Reveals Prison Release Date, Discusses Day-To-Day Prison Life