One of two things happen when an artist is on the brink of realizing a lifelong dream- either he flakes under the pressure or prepares to soar above it. Big K.R.I.T. sprouted wings of confidence years ago when he dropped his critically acclaimed mixtape KRITWuzHere. Although some compared the Mississippi native to the late Pimp C, most listeners noted that the vocal inflection was similar, but K.R.I.T. had his own style. The rapper/producer thrived on the positive feedback, signed to Def Jam Records and released two more projects chockfull of album-worthy material, Returnof4Eva and 4EvaNADay.
With the release of his debut album, Live From The Underground, his fans can look forward to hearing more soulful recollections of everyday life amid harder tracks that feature quintessential, Southern fried bounce. Fourteen years after receiving the official blessing from his biggest fan – his late grandmother – K.R.I.T. is primed to make her proud. People still say he sounds like Pimp C but the rapper insists that it never bothered him – his primary goal is just to make folks slow down and listen. His first proper release is finally ready and there isn't a trace of doubt – K.R.I.T. is set on proving just how clutch he is.
HipHopDX was able to catch up with Big K.R.I.T. recently in Atlanta at the Red Bull EmSee National Finals where he served as a judge alongside DJ Premier and fellow Mississippian David Banner. Before he graced the stage with a performance, we talked to him the upcoming LP, appealing to both Waka Flocka Flame and Bun B, and fruit bearing labor.
HipHopDX: Live From The Underground is right around the corner…
Big K.R.I.T.: It's kinda been like "the day before the rest of my life"-type situation…
DX: Really?
Big K.R.I.T.: Yeah, I mean I've been, since I was 13, trying to put out an album, major label… Just the whole thing, so it's like, you work that hard for a situation and its here? It's a different kind of… Wow! It's a lot of years and man hours that it took to get to this one date technically, so…
DX: You were sort of a perfectionist years ago when you put KRITWuzHere together. Would you say it's gotten even worse now?
Big K.R.I.T.: Um, it's worse now. It's definitely worse. There are a lot of things: one is competing with myself against KRITWuzHere, ReturnOf4Eva… Doing 4Eva N A Day really, really close to when my album was supposed to come out and creating all that music didn't even have anything to do with a major label label but wanting to be better than all of those. KRITWuzHere was lightening in a bottle. Records like "Hometown Hero" and things like that happened at a different point in my life and I had to come to grips with that and just try and create off my experiences now.
That's one of the things I'm going through now is just remembering what I did, remembering where I was getting to this point and wanting to be just as new and just as crazy so I guess that why I'm so like, "Uh, June 5th is around the corner. I don't know what's gon' happen, man." But I feel like as far as the music is concerned I got to do a record with B.B. King, my first album ever got B.B. King on it, Melanie Fiona, Bun B, Ludacris, 8Ball & MJG, 2 Chainz, Big Sean, Anthony Hamilton… It's like, this is my first album ever, you know and these are the people I got on it and I got to produce all of it? It got to come out my way from the cover to… everything about it is me. So that's something to be proud of in itself.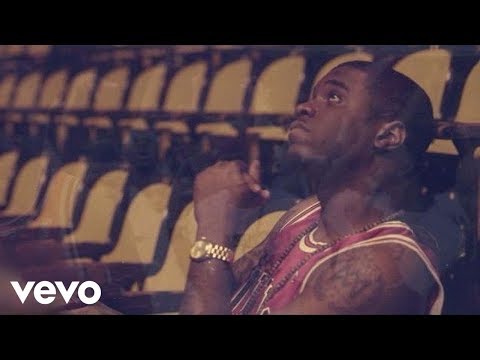 DX: Is Underground a pseudonym for The South or is there an even deeper meaning?
Big K.R.I.T.: That, and it's a feeling. I think it's more of a feeling about your music. Having the same kind of passion, grit, and hunger that you had at the beginning of something. And I was just trying to take that and put it on a mainstream platform like definitely going the way of now trying to be so polished with the hooks and not trying to feature people you'd think I'd feature but featuring people that I really wanted to get on my record and really going for what people really loved my music for in the beginning, you know what I'm saying?
For me, I'm super excited about it and I know once people get in their car and put it on, they're gonna hear all the warmth all the instrumentation, a lot of things that I did or tried to do background vocals, concepts and even with the singing, it's all different, you know, even the acoustics just really trying to take it there on a level of music, not so much rapping or Hip Hop but making music you know?
DX: You do some singing on Live too.
Big K.R.I.T: Yeah, there's a lot of singing going on on there, from "Don't Let Me Down," the "Outro"… Yeah, there's some singing going on.
DX: You sound decent though. Maybe you should do a song where you just sing. [Laughs]
Big K.R.I.T.: DJ Wally Sparks tells me that a lot. [Laughs] I may, maybe sometime soon, not right now. It's got to be a coasting thing. I think I'm starting let people know like, "Aiight. I might do that." This was a good test to see, but I don't know if I'm ready to sing a full blown song yet though.
DX: Your grandmother's singing on there too, right? That was a nice touch.
Big K.R.I.T.: Yes. That's really my grandmother singing and her talking at the end. Yeah, she set up to have that, she had a lot of content because she used to record herself. That was actually something that she'd recorded back when I was like 12, 13 or so.
DX: It's like you've come full circle.
Big K.R.I.T.: Yeah. Who would've known I could use that now?
DX: You're big on conceptual projects, does the process ever overwhelm you?
Big K.R.I.T.: Not really. 4Eva N A Day was more conceptual, it was all concept – it was a day in my life, utilizing everything from instruments to conversations with people and making a whole body of work. I think Live From The Underground is a brighter album than all the other ones. It's not as dark per se, with some of the content and I chose that because I'm not as sad as I was. Now I'm feeling a little bit better, I'm on tour and I know the music is getting to people. I enjoy performing a lot, so I know the music is gonna translate great when we put a live band behind it and go hit the road. That's extremely important as well. But to still give people a "Praying Man" featuring B.B. King, or the "If I Fall" record with Melanie Fiona and the "Rich Dad Poor Dad" which are topics that I think need to be touched on. I think I was able to really make an album that had everything on it. You might not like every song but there'll at least be one song for you. That's what it's all about, we're always trying to say something important.
DX: It seems like you kept to your signature while still showing development with Live From The Underground. The vibe, to me, was inspired by Curtis Mayfield and the strip club. [Laughs]
Big K.R.I.T.: Even the strip club records, technically, to be real with you, have a little Soul and live instrumentation in 'em. I never try and go away from just have that grit. And I think coming from a place where I really didn't like using a lot of synthesized instruments, and I really wanted to find instruments that were warmer and still have guitar riffs and move basses and things like that. That's why "Money On the Floor" is a strip club record but it still has acoustic guitar in it and basslines and all that other stuff because I still, even while surrounded by all that, why not make a melodic strip club song?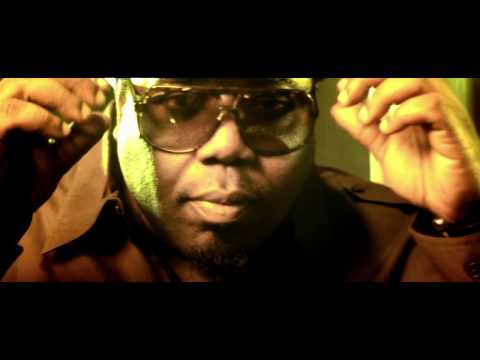 DX: Waka Flocka Flame told me that he's a huge fan of yours, and Bun B is clearly a big fan as well – two artists vastly different from one another. How would you explain your appeal to everyone?
Big K.R.I.T.: I think it just happened. Obviously I wanna gain the love of everybody and be able to work with all the O.G.'s but I wasn't trying to force it. They just saw what I was trying to do and they showed love back, which was great. They understand that I'm being humble, coming from a place where I'm actually rapping about my real life and people take to that. Even being able to feature Waka [Flocka Flame] on a record it was dope because the kind of record it was, I was like, "Man, he'd be perfect for this." He had the "Clap" record that took off and I was like, 'C'mon man, jump on the song…' And he was down to jump on it and so it worked out, you know? Got Juicy [J] on it. To just be able to work with all these people whose grind and hustle I respect. You know, these O.G.'s paved the way for me to even be here to do what I'm doing, so it only makes sense.
DX: How important is it for you and Yelawolf to knock that joint project out? You both sort of run in the same circles here in Atlanta.
Big K.R.I.T.: We're gonna work on that Country Cousins. Oh, we got to. It's finna start because now that my album's done, I'm gonna be on a real production tip so I think it's really 'bout that time for us to really start working on it, and even if it's an EP or something, it's gonna be something worthwhile. We gon' go in.
DX: Years prior to KRITWuzHere, you lived in Atlanta, then got evicted and moved back to Meridian. Last year you produced a joint with T.I. and you have one coming on Big Boi's upcoming LP, both Atlanta artists obviously. Do you ever think of the irony in succeeding in this market now compared to before?
Big K.R.I.T.: I think about it sometimes, but I know it wasn't their fault that I got evicted and had to move back to Meridian, Mississippi… [Laughs]
DX: [Laughs] I know, but…
Big K.R.I.T.: That was because I couldn't take care of myself but I think they saw… Even with [David] Banner, man, it was one of those situations where they really did the big brother thing, instead of handicapping me and making it to where they're just here and it was too early, they really let me figure it out on my own a little bit and it was worth so much more when I got there and we were all on the same stage and they looked at me like, "That's what's up." 'Cause they had to do it. There wasn't nobody there to be like, "Here." They had to pave their way and it's kinda only right. And when you get in this game, you've gotta stand up as a man. You've gotta be your own person, people respect you more with that. I think it just helps for me to be able to do it the way I did it, to be able to get around these O.G.'s and they see that I put in the work and they respect it so we can all work together.
Purchase Music by Big K.R.I.T.