The Daily Chiefers recently caught up with Yelawolf to talk about his recent ruptured spleen. During the interview, Yela gave fans an update on his long-awaited collaborative mixtape with fellow XXL Freshmen Class of 2011 Big K.R.I.T. Country Cousins.
Nearly two years in the making, Yela explained that what was once supposed to be a one-off collab has evolved into a more thought-out project. He explained that while it's frustrating that it's taken so long, he would rather the quality of the music be better than the tape's time frame.
"We've been talking about that shit forever it seems like," Yela explained. "I just actually talked to K.R.I.T. the day before yesterday. We're both obviously down to do it, we're just always out grinding. I personally wanted to sit down in the studio and knock it out, but at this point, we might as well be doing an album. I definitely don't want to go and just throw anything out there; it would have to be the best that we could actually put together, and that doesn't happen often in a week. Sometimes it does…but it's hard to do it. Now, I'm growing more and more picky, too, about beats and songs."
Catfish Billy also spoke on the possibility of a Shady 2.0 group album, a la G.O.O.D. Music's upcoming LP. He explained that while he knows that each other members of the new Shady unit are hard at work on their own individual projects, a project of that nature is a serious possibility.
"I know Slaughterhouse is working on some shit. Last I heard, that project is wrapping up and coming out," he said. "Of course, my project Love Story [we're] recording this summer…as far as the unit, us putting out a project collectively, it's a definite a possibility. But I can't really say when, where. The Shady family, we're all working out here."
Check out the full interview below.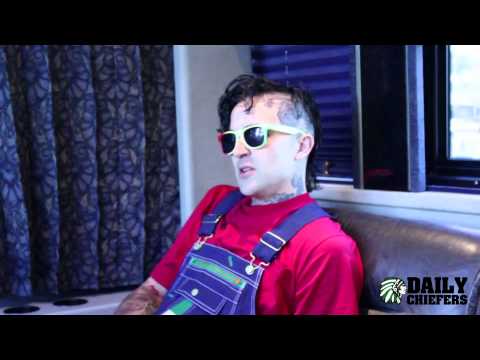 RELATED: Yelawolf Reveals Sophomore Album Title, Explains Johnny Cash Tattoo