One of the South's sonic architects, Mannie Fresh, recently expressed to HipHopDX the pride he feels from witnessing the musical expansion of one of his regional descendants, Big K.R.I.T., additionally remarking that the 25-year-old Mississippi rapper/producer was "more than just a Rap song."
Fresh's high praise is shared by the hundreds of thousands of K.R.I.T. devotees who downloaded 4Eva N A Day on Monday (March 5th). The latest lauded all-original material mixtape from the King Remembered In Time (his third in just the last three years and ninth overall since Krizzle's 2005 unofficial debut, See Me On Top), with its arrangement of live-instrument laced, but still sample based, sounds and real-life raps, currently has the Internet going nuts and is increasing the demand from fans to Lupe Fiasco levels that Def Jam Records finally release Big K.R.I.T.'s formal full-length debut, Live From The Underground.
The day after his tape dropped, the rhyming reincarnate of the late Pimp C spoke to HipHopDX about the real reasons behind the delay of his album, and clarified which "label" was the actual intended target of his lament on industry politics, "Handwriting." K.R.I.T. also touched on several other topics during his discussion with DX, including how his grandmother's grounding affected his current personal path, and how a fellow 'Sip resident's memorable but stifled sports career might inspire his musical future.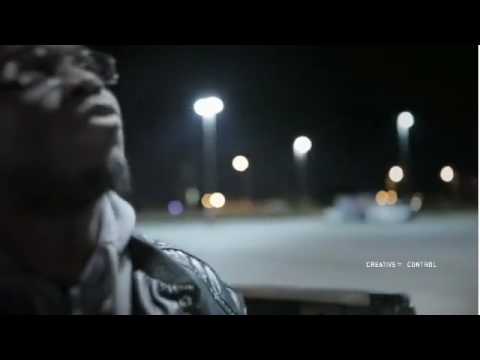 HipHopDX: I wanna start off by asking you a sort of unorthodox question. I know you've taken to using "Boobie Miles" as a metaphor for never giving up, and so I was curious if you have any plans to record a joint about another football player called "Marcus Dupree," inspired by the Philadelphia, Mississippi native –
Big K.R.I.T.: Yeah, the football player. Yes, I do know who Marcus Dupree is, brother. And don't get it twisted, that was definitely another idea of mine I think just off the strength that I came out with the Boobie Miles aspect first. But having the song "Hometown Hero" is just the reason that I also did this song called "Boobie Miles." But I'm extremely familiar with Marcus Dupree too though.
DX: Yeah, he was the subject of what was hands down the most powerful film in ESPN's 30 for 30 series, The Best That Never Was. I thought maybe Marcus would make a good metaphor for redefining what making it in life really is.

Big K.R.I.T.: No doubt, 'cause he actually ends up getting hurt and still comes back. Yeah man, so you might've just gave me an idea for another record I might do. But, you know I can't give you any publishing points for that. [Laughs] I do wanna give you the heads-up.
DX: [Laughs] In the conclusion to that film, that can reduce even the most unemotional cat to tears, Marcus recalls asking his now deceased mother if he did enough to make her proud. Maybe it's too personal a question to ask, but what did your grandmother teach you was the measurement of a man's success?
Big K.R.I.T.: Man, realistically being able to ask God if – sort of on some like, "Did I do enough?" A servant well done. Like, when God finally calls you home on some like, "Servant, well done." Like, "You did everything that I asked." And the kind of lifestyle that I live now, what I'm trying to do with my music, it's really [impacted by] the morals that she gave me. 'Cause, I definitely don't want to be a worker of iniquity for one, and at the same time I wanna be able to once it is all over for me that God would be like, "Servant, well done."
And this calling comes from her just teaching me that you gotta stay prayed up, you gotta put God first – anything can happen – and you repent. I'm raised from the Bible Belt, man, and it was extremely important to her that I stayed true with my faith. Especially doing music, and being so driven to become financially free and things of that nature – which she was all for, but she didn't want me to forget where … who was helping me and why I was in the position I was in.
DX: Maybe this is a bad segue, but can Def Jam Records' and Big K.R.I.T.'s definitions of success ever truly be parallel to one another?
Big K.R.I.T.: Yeah, I think so. I mean, at the end of the day it's still like – they believed in me enough to really invest in me back when K.R.I.T. Wuz Here dropped. And we talking about two years ago. And, the content of my music and the fanbase that I've garnered since then hasn't really changed. It's all been organic. It's been the kind of music where I express my spirituality. And I think they understand that. I mean, even throughout life when you do something that you want there's still a business part behind that. And we all understand that for the most part. But I definitely am in a position where I have a voice and I'm always gonna say something that has subject matter and content, and they understand that too. Whether I have a hit single or not, I'm still gonna work to touch people, to make music that people can relate to.
DX: You're saying Def Jam is being pretty understanding right now, but on the brutally candid "Handwriting" from your just-released 4Eva N A Day you reveal that Def Jam thought "Country Shit" was just a regional record, and you declare that you "make albums, not hits." Was that song intended to give your fans the heads-up that you see the handwriting on the wall about your possibly chuckin' the deuce to the major-label system?
Big K.R.I.T.: I mean, I will say this: I didn't say what label. Notice I just said "label." That could've been any label, because I'm signed to more than one.
And I even say this in that song, that was at a point and time in the day where I had been drinking. So my mind frame and my emotions towards the situation were a little bit more frantic than in the beginning of the album were I'm talking to my pops and I'm like, "It's all gonna be all good, and everybody is proud of me."
And it's just me understanding that I'm going for longevity, that it's not an overnight situation. Of course, my album hasn't came out yet. It was pushed back because I felt like I needed to get a lot of these samples cleared. It wasn't ready. And they understood that. And so for the most part it's just a me explaining from the outside looking in kind of situation, from the artist's perspective of what it's like to be on a label, to wanna do this and sometimes it doesn't work out like that. The frustration of just being human and wanting to do what you wanna do.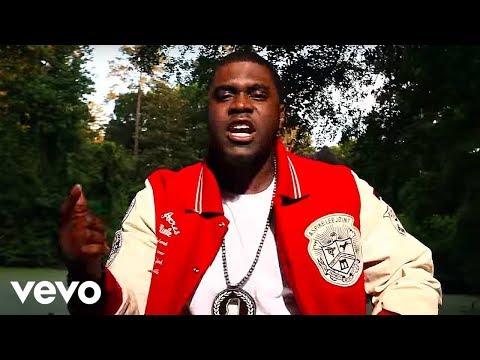 DX: Not to beat a dead horse here about dealing with the majors, but I recently did a very telling interview with Too Short in which he revealed that Jive Records essentially told him to cut the social-commentary from his music and focus strictly on the booty-shaking shit. Have you been personally persuaded to make more "Temptation" tunes?
Big K.R.I.T.: Not at all. And believe it or not, "Money On The Floor" was a shocker to a lot of people that that would be my first single. Like, "Country Shit" was definitely a little bit more relatable than "Money On The Floor." And then I featured legends that I respect and that I grew up listening to, 8Ball & MJG. And being able to get 2 Chainz on that thang. So it was more of, "I really like this record." … This is a record that I just wanted to do, and it ended up being my first single.
But me, I'm never gonna conform, man. All the music that I make I have the opportunity to produce, so it's never gonna be some shit where I'm out here and I'm performing and I really don't like the song. 'Cause as long as I can produce it I'ma make sure it's something I really wanna do.
DX: I recently did another interview, this one with Pill, in which he predicted the death of these albums masquerading as mixtapes – that at some point the mixtapes have to stop and the albums have to start. Do you share his vision of that future, or will you continue to give so much music away for free?
Big K.R.I.T.: I'ma continue to give a lot of music away for free, brother. More or less because I haven't dropped a major-label album yet – and I'm still here, I'm able to still tour, I'm able to be in a position where I can still get on 106 & Park, be producing for other artists, I still keep my name out there, magazines still recognize it. And at the end of the day, social networks made it to where I can still put the music out for millions of people to listen to it. Yeah, it's for free, it's not for monetary gain, but I never had a problem giving out my music for free anyway because it was at a point in time where people just wasn't willing to buy mixtapes. And I'm still able to survive off of it. I'd rather a thousand people hear it for free than sell it to a hundred.
I treat these like albums 'cause this is technically all I've ever known. I've never had an album that's been in stores or retail, so this is how it's always been for me.
DX: I've seen online already where folks are actually requesting how and where they can pay for a copy of 4eva N A Day.
Big K.R.I.T.: Yeah, but they can't. I whyled out with a lot of samples. There's no way for me to clear any of these samples. And I really don't want it to turn into a situation where I'm asking people for anything. The most that I'm doing is just trying to build people's confidence to where they can go to the store and buy Live From The Underground. That'll be my first major-label album, it's gonna be my first retail album, and I just wanna remind them that K.R.I.T. Wuz Here wasn't a fluke, I'm always giving it my all via the music, it's always gonna be that same soul, that same grit, me being myself, and it's not gonna change.
DX: And in the meantime they could cop a t-shirt or something. [Laughs]
Big K.R.I.T.: Yeah! But you can cop a t-shirt. And that's really righteous that the whole merch game is another means but at the same time it's always exciting to go to a show and people are rockin' your movement or what you believe in. Like, even when we did the "If it don't touch my soul, I can't listen to it" shirts, people weren't buying that just because I said it, they bought that because they believe in the same situation. And it's always exciting to see people in the front row with the "Get Right" t-shirts and things of that nature.
DX: A couple of loose questions real quick. Am I hatin' if I prefer "Rotation" to "Me And My Old School"?
Big K.R.I.T.: No. That's your personal preference. At the end of the day all these records are lightning in a bottle for me, man. "Rotation" was a record I did at a certain time in my life and I'll never be able to go back and have that same feeling or be able to top the feeling that it was to be able to create that song. The most I can do is try to keep making music that I feel like reflects where I'm from and try to top those songs. But, I'll never make another "Hometown Hero" or "Country Shit." So when somebody comes up to me and be like, "Yo, I really liked K.R.I.T. Wuz Here, I feel like that was your best work," I still appreciate it because at least you still listening to it.
DX: Another loosie here: I recently did an interview with your fellow 'Sip spitter, Gulfport, Mississippi native Tito Lopez, and I was wondering if you were up on him?
Big K.R.I.T.: Yeah man, definitely. I had an opportunity to meet Tito [Lopez] outside of SOB's, they had an artist showcase kinda thing, and he's a cool cat. I'm glad to finally see him getting the light that he deserves. He's extremely lyrical, and I think as far as being from Mississippi we all trying to prove that there's also a Hip Hop community down there and people have something to say and people also have lyrical content.
DX: Now lastly, laidback, jazzy, moody, these aren't adjectives that are always associated with your music. You definitely tapped much more into your Outkast influence rather than your UGK influence on 4eva N A Day. Was the sound of the tape a little bit of a teaser for that special guest you got for Live From The Underground?
Big K.R.I.T.: Ahhh! I can't [say]. I think what is was, it's like, Returnof4eva woulda been like just alright, I'm in the club and I'm making it happen and I'm enjoying life. 4eva N A Day is the day after that. It's the day when you have to come down from that high and you've got to get back to real life and the real grind of everything. And, from the beginning, me trying to like, "Alright, I'ma get this right in the spiritual aspect and everything gonna be alright," but by the end of the night having one conversation with my girl turns everything around. So it's more reflective of how my real life really goes.
Live From The Underground is definitely gonna be soulful, extremely gritty, country, a lot more singing involved – I had to be a little bit more creative with the sample aspect because I can't clear samples as much as I would have hoped, or you can't get in touch with the publishers. So, I had to make music that sounded like a sample. So that's really what's gonna be going on [with the album].
DX: You definitely gotta turn that breakdown at the end of "1986" into like a full track.
Big K.R.I.T.: You want me to do that? But see, that's the same thing that happened with "My Sub" [with the screwed Regina Belle sample at the end]. Everybody like, "Yo, you gotta turn that into a beat." I mean, sometimes I think I'd rather you just want me to do it than me do it and then be like, "It was cool, but I was expecting more."
I thought about doing a remix of "1986" with other artists that was born in 1986. But I haven't figured that out just yet. So you like "Rotation" better than you like "Me And My Old School," bro'?
DX: It's just a different vibe. I like that springtime, sun is out vibe a little bit more, you kno what I mean?
Big K.R.I.T.: Yeah, I can dig it. But even when dealing with the samples that I chose for those records, it's two totally different vibes. Like, Klymaxx and the sample [of "Offer I Can't Refuse"] that I chose for "Rotation," it's just a little more brighter. I chose "Taking Care Of Mama" from Willie Hutch for "Me And My Old School," and you know that "Taking Care Of Mama" song is definitely not the brightest summertime record ever. Like, it's definitely a down to earth song.
DX: Hey, down to earth, I'm glad that there's at least one artist in the game referring to his music as that.
Big K.R.I.T.: Yeah man, it's about me really being honest, and people really respect the music for that. I don't mind rappin' about my real life on wax, brother.
Purchase Music by Big K.R.I.T.