Earlier this month, Boston, Massachusetts DXnext alum J The S (a/k/a Jake The Snake) released The Last Days as a free project. With a couple strong tapes under his belt already, this latest effort, premiered at DJBooth.net, showcases the fusion of his growth as an artist and his experiences thus far. The album is a display of JtheS' songwriting and musical skills; his appreciation and knowledge of various musical styles and genres are apparent as well.
Jake recently spoke to HipHopDX about the creative decision-making in The Last Days and how his list of dues paid is leading to some promised land.
HipHopDX: What was the basis or inspiration forThe Last Days?
J The S: The Last Days features appearances by Styles P, Pill, Emilio Rojas and it has production from Jay Carter, The Kickdrums, M-Phazes and myself. As for the subject matter, the titled eludes to a serious subject matter. But my whole aim with this album was to make music that's fun to listen to – something you enjoy listening to and not feel as though you're being preached at. It's all positive stuff, you know? I didn't want to put out the same old stuff that a lot of cats do. And I've just been looking at the times lately and seeing how things are going in this society. It made me feel like things are on the decline. Things are getting crazy out here. So I took that whole "we're in the last days" idea and made something positive and musical out of it with this project.
DX: I See that our recent DXnext artist M-Phazes is one of the producers you worked with on this project. How do you go about choosing your production team for certain tracks in order to fit the sound you want?
J The S: For this album, I planned out which songs would have certain sounds along with the concepts of each. I wanted to find beats that would be tailored to each song. When I heard that M-Phazes' beat, in particular, it was a real epic beat and it was fitting to have that featured as the last song on the album. Just to have like a triumphant closing you know? As for choosing production, as long as it's dope, I'll mess with it. That's the rule I go by. I just have to have a concept in mind.
DX: Complementing the production on the album, what type of lyrical content did you want showcased on this project and why?
J The S: I've never been the punchline rapper. I'm not all about hitting you with crazy punchlines and stuff like that; although, I still put them in there. What I wanted to do was talk about certain topics, certain issues and certain themes on songs. They're not all serious; some are stories, some are about girls and love. I wanted them to be more about the songs and just about the punchlines. I just want to make music that you can feel. The biggest thing for me is feeling my music. I'm trying to put my charisma and energy and passion in it. So when my fans hear it, they connect with all that shit rather than just certain bars or lines. I switch my flow up a lot and that's showcased as well.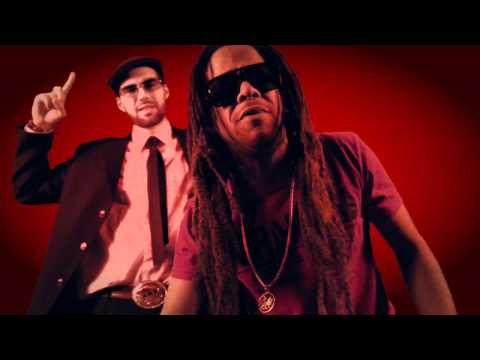 DX: Yes, I was just about to say that. I was listening to "Razor" featuring Styles P and your flow switches up a bit throughout the track. How would you describe your delivery now compared to when you first started rapping?
J The S: When I first started rapping, I was just getting out of high school. I was really influenced by early '90s Rap so I was rapping like that. I was just trying to rap like Guru, or Nas, or Inspectah Deck, you know? I wasn't taking rapping seriously then, I was just doing it for fun. So when I was doing it, I would imitate other rappers. I eventually got to the point where I was trying to find myself and my own voice. I didn't want to just be a copycat and do what everyone else was doing. It took me awhile to find my comfortable level when it came to trying different flows. I learned over the years that there are just some beats I'm not meant to rap on 'cause my voice won't sound good on them. No matter how dope the beat is, there's certain things I can't do yet.
DX: Now, as for the writing and recording, what is the process like for you once you've found a beat you can deliver on?
J The S: Basically, for this project, I already had some song ideas in mind but I didn't have any of the beats or write anything yet. I went looking for beats first through various outlets, just trying to find beats that sparked these song ideas I had. Once I had all the beats, and put all the subject matter and ideas I had onto paper, I just started writing. I wrote to certain beats and started making songs out of them. I did a lot of writing in the studio. Like, even on certain songs, I'd write three different verses until I had one that felt good to me. Sometimes I write to no music at all as well; especially when I'm driving. I mean, inspiration hits me randomly you know? Eventually, I'll come across a beat that would fit the previous stuff I've written or I'd just use those lines in a freestyle or something.
DX: When it comes to selecting songs that you've recorded, what's the criteria that you have in order to narrow it down for an album?
J The S: That's like the hardest thing for me. By the time all the tracks are done, I've already started thinking of the order of what they'll go in on the album. And I'll have like ten different orders that I'll play around with. By doing that, I start to see what songs might not fit and eliminate that way. You gotta be able to step back and be like "Yo, is that song really good as the other songs?" As you start to play with the order more, you find out which songs might not work with the others. What's a really good idea, actually, is to get a deejay to listen through it with you. 'Cause deejays, when they mix, know what songs fit and blend well with each other.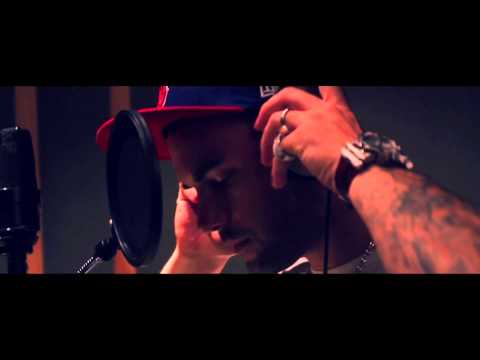 DX: And while you're going through these tracks, in the process, how are you critiquing your work? How do you go about comparing the songs to each other and judging them as "good" or not?
J The S: You know what I like about music? Music is art; and art is opinion. Just 'cause one rapper wins a Grammy [Award], doesn't mean he's better than another artist out there, you know what I'm saying? For me, my biggest competition is myself. I want to always out-do my last work. So what I do is take all the music I did, listen to them with a critical ear and see if it sounds like what I originally envisioned. And yes, sometimes I know I can do better but if I keep trying and it still doesn't sound right, then I know that beat isn't for me. Another thing is, I don't keep a bunch of "yes men" around me. I keep open, critical ears around me to help in the process. Also, sometimes I do compare it to the music that's out there. Not necessarily to copy or imitate but you wanna emulate the things you appreciate too, you know?
DX: Have you compared it at all to your previous project, The Sky is Falling? And if so, how did you think it differs?
J The S: My manager [Jonathan Master] and I had come up with the idea to do a visual EP. I had the title and came up with the concepts for the songs I wrote and recorded it in like three weeks. So it was a rough project in a sense that it was quick and small. But The Last Days, I had been recording songs for it for two years. I put so much time and effort into the album; from the writing to the recording of live instruments and singers. That's really where the two contrast. The Sky is Falling, was quick and simple while The Last Days was definitely more elaborate process.
DX: Do you ever come across songs that you've already recorded and released that you could have refined? Or would like to re-do?
J The S: Yeah, but I don't like to think too much about the past or what I can't change. I don't really dwell in that realm. I have songs I put out a couple years ago that fans still love and sometimes I wonder if I should re-release them. Like, I did a song with B.o.B. before he blew up. So should we re-do that track and release it again? I don't know. You can't force it.
DX: A lot of artists find the final track selection process to be difficult. Why do you favor some tracks over the other? And which is your favorite?
J The S: Dag, you hit me right in the heart. It's always so difficult, as an artist, to choose. For me, it changes every couple weeks cos I've been performing all the songs a lot while promoting the album. I get sick of some songs while I fall in love all over again with some others you know? I'd say that my favorite, though, is "Anyways." It's a real personal yet fun, break-up song and I just felt like it came out really good. I also think that people will hear it and relate to it. We've all been through that one crazy relationship, you know? We also have a visual out for "Anyways," and I love that video because I helped direct it. It's not just a performance but a story and it's really interesting to watch.
DX: How have you utilized the web, especially for The Last Days?
J The S: While there are physical copies of the project out there, we wanted to release the downloads first on DJ Booth. People are grabbing my project from other sites as well, like DatPiff or blogs, and it's great 'cause it makes the process easier. Some people might have a hard time getting a hard copy or won't get the chance to see mat a show where they can cop a copy, you know? The Internet allows you to expand your fan base. I've never played in Asia but I have fans there who have downloaded my shit and that's kinda cool.