Kreayshawn has announced the title for her debut album, which she recently finished recording.
The "Gucci Gucci" rapstress took to Twitter last night to reveal that the LP will be titled Somethin' Bout Kreay. While she did not say when the album will release, she confirmed that she has finished recording the project, which will be released via Sony Music.
The Bay Area native previously said that her debut will have "everything." It is set to feature production from Boyz Noize and Jean Baptiste, as well as several guest appearances from her White Girl Mob partner V-Nasty.
"A lot of it is like different genres and forces, from Brazilian-type music to Indian freestyle to techno-type music," she said. "There's everything."
[February 29]
UPDATE: Kreayshawn has revealed that her debut album Somethin' Bout Kreay will release on August 14th, according to a press release. She most recently dropped off the video for the project's first single "Breakfast (Syrup)" featuring 2 Chainz. Watch the clip below.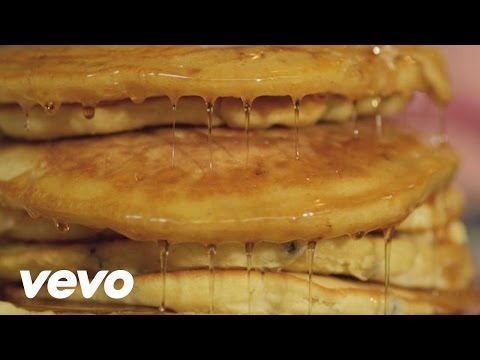 [May 21]
UPDATE #2: HipHopWired reports that Kreayshawn's Somethin' Bout Kreay will now drop on September 18. The cover art to her impending debut can also be seen below.
[August 4]
UPDATE #4: The tracklist has been revealed for Kreayshawn's debut Somethin' Bout Kreay, releasing September 18th.
1. Blasé Blasé
2. Ch00k Ch00k Tare (feat. Chippy Nonstop)
3. Gucci Gucci
4. Summertime (feat. V-Nasty)
5. Left Ey3
6. Like It or Love It (feat. Kid Cudi)
7. K234ys0nixz
8. Bff (Bestfriend)
9. Twerkin!!! (feat. Diplo & Sissy Nobby)
10. Breakfast (Syrup) (feat. 2 Chainz)
11. Go Hard (La.La.La)
12. The Ruler
13. Luv Haus