Kreayshawn and Lil B have been working together for over a year, but their situation recently came to a head when he ignored her during a recent run-in. During a video blog, the "Gucci Gucci" rapstress explained that she felt disrespected by Based God for his behavior and that she's disappointed in how she's been treated.
"There is a lot of things I want to say. I want to say from the people who I did videos for, for the F, for the free, I want to say I don't feel like I've been treated nicely," she said. "I've been shot down, I've been ignored, I even have people who I did free music videos for tell other people not to work with me."
She vented that aside from the professional aspect of their relationship, she felt snubbed on the personal side.
"I'm mad because this shit really hurts me as a person. For Lil B to ignore me in my face? C'mon man. I did your first based music videos. I really supported him when he was doing his 'Rain in England' shit, I was telling him this was going to be good. But people don't want to hear that and they leave me in the dust. And that's exactly how I feel. I've gone out of my way to help people and tired to get all of my sisters on and shit like that. I feel like I've been working harder for other people than I do for myself, and it shouldn't be like that."
Watch the full video below.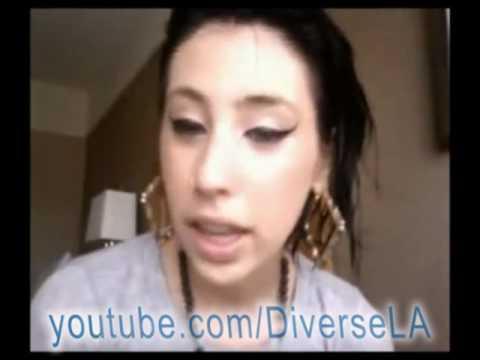 RELATED: Kreayshawn Talks About Childhood, Job Corps & Helping Teens