Good*Fella Media and Emilio Sparks recently caught up with platinum hook-man Roscoe Dash to discuss his recent EP release J.U.I.C.E. During the interview, the Atlanta artists talked about why he decided to drop an extended play instead of full length LP. He said that even though he's kept up his presence as a featured artist, he wanted to give fans a small taste of what he's capable of as a solo artist.
"I felt like since it's been such a long gap [since my last release] and I've been like a really big feature artist, I haven't really had out a single of my own," he explained. "I've just kind of been playing the hook guy here and there and the clean up crew, so I felt like I had to step out my box a little bit and I felt like the only way to really do that the right way, I had to give them a little spoonful of what they'll be getting [with the LP]. You can't get people to get hip to something if they don't know what they're getting hip to; my music has changed so much since 'No Hands,' since 'Marvin Gaye and Chardonnay' and 'Oh My' and 'Let It Fly,' it's changed so much, so I felt like I needed to kind of to show people what I've been working on in the past couple of months."
Roscoe also spoke on the difficulty of transitioning from a predominantly featured artist to an artist that can hold down a solo project. He explained that he feels like his hook work will give fans the perfect introduction to his unique singing style for when he eventually drops his Interscope debut.
"I think as long as the hooks are still banging, I think people are still gonna rock to it anyway. It's gonna give me at least a chance to show them what I want to show them," he said. "I've always felt like I've been underrated. I've always felt like people only look at me for hooks. It took a long time for people to get hip to 'Marvin Gaye and Chardonnay.' It took a long time for people to get hip to 'Let It Fly' and 'Oh My.' They had to get accustomed to my sound first. A lot of people think my voice sounds annoying; I get that all the time on Twitter. At the same time, when they go to the club, they're the same ones that are moving or vibing to the music."
The full interview can be seen below.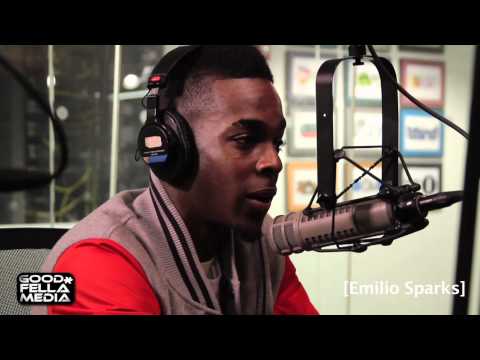 RELATED: Roscoe Dash Grateful To Be At Interscope, Talks Musical Upbringings