While Twitter beef may seem like an online occurrence that can be brushed off the results can sometimes be deadly, Atlanta rapper Young Jeezy personally dealt with the consequences of Twitter beef when his close friend, 25-year-old Kevin James Scott, was killed in Atlanta last month over what may have been a beef with someone from the social networking site.
Young Jeezy spoke with DJ Vlad about the tragic consequences of Twitter beef as well as the death of Scott.
"I just lost a homeboy over Twitter beef so I don't think it's no joke, not at all. R.I.P. to Kev. He was a good kid…I don't really wanna speak on it because I'm quite sure it's still open, but I lost my homeboy and I had to be in the hospital," Young Jeezy explained. "I left the club. I got a call, left the club, came to the hospital and I had to sit there with his mother. To ya'll this shit is [questions], but to me this shit is real. I sat in the room with his mother, his brother. The nurse walked in and she said 'Ma'am I'm sorry, you lost your son to multiple gunshot wounds to the chest.' And she walked out and left her to deal with that. And I had to sit there with her and comfort her."
The rapper later went on to explain that words exchanged over a social networking site should never reach the point where someone's killed as a result.
"I get it. Everybody got an ego. Everybody's tough, but I feel like the shit is meant for networking," said Young Jeezy. "And my thing is these kids gotta know they can't take this shit and make it a negative. They can't be fuckin' killing each other over words…It's just crazy to see what these kids are doing today over some internet shit. It almost made me not want to be on Twitter no more and that's probably why I haven't really just been on it because I'm just like 'Damn, what the fuck is going on?'"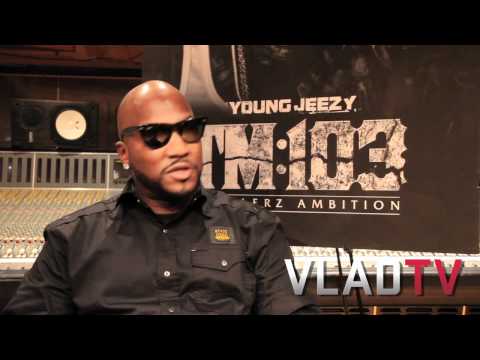 RELATED: Young Jeezy Releases Unseen Footage From "Thug Motivation 103" Documentary