Jay-Z and Kanye West continue their hot streak this week, but for different reasons. Their collaborative release, Watch the Throne, crosses the gold mark, but they both get sued for illegally sampling Syl Johnson's track. Meanwhile, several artists with freshly released (and leaked) albums throw shots at the throne, while a hip-hop collective admits they sent off their fallen friend by putting him up in smoke.
Lil Wayne Throws Shots At Jay-Z On A Leak From Tha Carter IV
With his new album Tha Carter IV finally hitting stores on Monday, Lil Wayne springs a leak and throws shots at Jay-Z. On "It's Good"
featuring Jadakiss and Drake, Weezy fired at Hov for disrespecting Baby on "H.A.M.,"
later explaining that he didn't expect to face "any repercussions" from the diss. Jadakiss, on the other hand, said he wanted nothing to do with the beef.
Jay-Z & Kanye West Do Half-A-Milli With Watch The Throne
In their second week on the charts, Jay-Z and Kanye West become certified gold with their collaborative album Watch the Throne. The LP sold an additional 177,000 copies, upping its overall cume to 613,000 albums sold since its release. But the feat wasn't accomplished without a hiccup. This week, soul veteran Syl Johnson revealed that a sample of his track was illegally used on "The Joy,"
and plans to sue.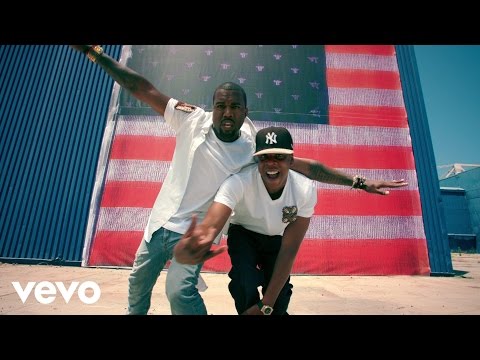 Game ReleasesThe R.E.D. Album & Serves As HipHopDX's Guest Editor
After years of delays, Game has finally released his highly anticipated The R.E.D. Album. In celebration of his fourth album's release, Chuck Taylor served as HipHopDX's Guest Editor, curating interviews with Boi-1da, Lex Luger, Kendrick Lamar and even himself. Additionally, he spoke on the source of his Jay-Z beef and broke down every track on his latest offering.
Outlawz Confirm They Smoked 2Pac's Ashes
In the most shocking revelation of the week, Outlawz conducted an interview where they confirmed several of the members took Tupac Shakur's ashes and smoked them some years back.
"Yes, it's definitely true. Think it was the night of his… Had a little memorial for him with his mom and his family and shit. We had hit the beach, threw [in] a lot of shit he liked at the beach. Some weed, some chicken wings, he loved orange soda, all that kind of shit," said Young Noble. "'Pac loved that kind of shit, so we were giving him our own farewell and that night, I forgot which one of us came up with it. Had his ashes and shit. […] We twisted up some of that great granddaddy California kush and mixed the big homie with it. Flowing through our system, you heard?"
Other items of note:
– 50 Cent Speaks On His Upcoming Fifth Album & "I'm On It"
– Kendrick Lamar Shares His Thoughts On "Watch The Throne," Says DMX's Music Inspired Him
– Scarface Released From Prison, Already Working On New Music