This past week was dominated by the most talked-about album of 2011: Jay-Z & Kanye West's Watch The Throne. From audio leaks, to conflicting opinions in reviews, to rappers like 9th Wonder, Game and Joell Ortiz giving their thoughts, it was one hell of a week. The Roc-A-Fella/Def Jam/Shawn Carter, LLC project released like the no other, and in its wake, some other interesting things popped off too.
Jay-Z & Kanye West Ask The Week To Watch The Throne
Released digitally on Monday, followed by physical release – as well as a deluxe edition, the Roc-A-Fella Records superstars kept the diamonds in the air with one of Hip Hop's first leak-proof albums. The contents caused varying critique, with a 4/5 on HipHopDX.com, higher ratings at other media sites, and trusted newspapers, including The Chicago Tribune, deeming it considerably lower. To close out the week they started, 'Ye and Jay unloaded the "Otis" video, which everybody seems to enjoy – pure fun, laughter and smiles in the midst of all the money and fame talk.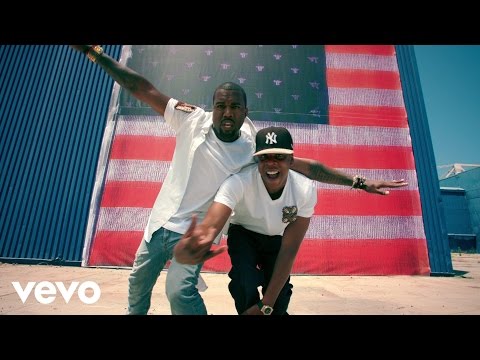 Big Boi Gets Arrested, But Wrongfully?
One of Hip Hop's greatest emcees, and a man who's stayed out of the negative headlines for 15-plus years got into trouble last weekend. Big Boi, the Outkast co-founder was busted in Miami International Airport with a number of pills in his luggage. Daddy Fat Sax' attorney subsequently said that the illegal contents were not his. This story will definitely be of interest, with Big Boi's upcoming solo album in tow.
David Banner Says What's On Many Minds
With V-Nasty justifying her use of the word "nigga" a few weeks ago, David Banner weighed in with a bullet on "Swag"
. The Crooked Lettaz O.G.'s song chorus us, "A white girl called us nigga and we just sat back and laughed / And call it 'Swag.'" Additionally, the song criticized continuous mentions of drug-dealing, violence and sex in music. In the last days of 2010, Banner and 9th Wonder made a heat-rock in Death of A Pop Star. Wherever "Swag" ends up, this needs to be played and listened to and considered.
Other items of note:
– J. Cole's Second Any Given Sunday Releases
– Lil Wayne & Drake's Latest Collaboration Surfaces
– Jay-Z Tops Forbes Cash Kings List, Again
– Game's R.E.D. Album Snippets Are Revealed