"While y'all playa hate we in the upper millions / What's the dealings / It's like New York's been soft / Ever since Snoop came through and crushed the buildings / I'm trying to restore the feelings…"—Jay-Z, "Money, Cash, Hoes."
It's a sound every Hip Hop head can identify: The crackling, boom bap, looped, heavily sampled and sometimes cold melodies that became the anthems across the boroughs of the Big Apple during 1980s and 90s. While it's been a trend for a few years now, it really hit me the other day. I was walking home to my college-town apartment listening to a shuffled series of songs on my iPod. I made sure to listen to a couple loud A$AP Rocky joints to wake myself up. But as I was walking up to my door, the Capone-N-Noreaga classic "Calm Down" popped into my ears. At first, I was excited because it'd been a minute since I'd heard the record but then I stopped in my tracks. It was almost inconceivable to me that these two came from the same side of the country let alone the same city. Granted, it's been almost two decades since the congregation of QB kingpins dropped their infamous track, but it really made me realize that, not only have the times changed, but the effort to echo territory has too.
Brand New Guy
"New York New York big city of dreams / And everything in New York ain't always what it seems…" –Snoop Dogg, "New York, New York" by Tha Dogg Pound.
It was last November that A$AP Rocky (who could be considered the poster child for regional, stylistic detachment) mentioned that he wasn't feeling today's New York movement saying, "I just don't like modern New York Hip Hop. I liked Dipset, I liked G-Unit–I liked all that shit in [that] era. I'm just saying now, today, I don't really fuck with a lot of New York rappers."
As dissented as I was with what I believed to be an ignorant notion from the New York newcomer, I started to think about what he was saying. It really made me realize the disconnect between today's New York enterprise and those of yesteryear.
I like A$AP Rocky, his music provides listeners with something different from others in the region. And in an industry where standing out is one of the only methods of survival, I can understand the music he makes.
While he names Rakim as someone he's always looked up to and was completely star struck when he met The God on the Angie Martinez Show, A$AP can draw little to no comparison as far as sound is concerned to Ra. Rocky and others like him owe nothing to the pioneers before them in terms of carrying on their musical prowess. They aren't the first to sound geographically out of place and they certainly won't be the last. What we have here however, is a disassociation and a generational gap with artists that are so young, they never truly lived though the East Coast renaissance and have no personal connection with a lot of the artists they say inspire them. The fact that A$AP Rocky names Dipset and G-Unit as a pervious era should be a big enough clue. Time moves fast and like that; the Golden Era in New York isn't one era back, it's two. Classic albums like Illmatic and Enter The Wu-Tang: 36 Chambers are as old or older than a lot of today's young crop.
Lyrics To Go
"New York let's stop biting and start writing / And start mountains / When the fuck we start bouncin'…" –Cam'Ron, "Let Me Know."
An inspirational disconnect is only the start of this major trend that has New York sounding anything but on the wide scale. While it's an excuse, let's not be too naive. The fact is the traditional New York sound doesn't do big numbers anymore. Consciousness and lyricism have been out-of-fashion in Hip Hop for a while now, but the street aspect traditionally associated with East Coast Rap has kept an updated version of the conventional around. With the ever-growing presence of trap music infused in every music market around the country, the characteristics of a widely accepted track have the complete opposite symptoms of a traditional New York hit record.
Drake, a voice from outside the Big Apple and one who knows how to make a widely played record, explained what today's audience is looking for.
"Wordy, fast Rap is not that appealing right now," the Toronto rapper said in a VEVO interview late last year. "It's the artists that give you a chance to breathe and digest their words and use melody (that) are sort of on top right now." As much as you love or hate Drake, you have to admit he is one of mainstream Rap's top representatives in today's market.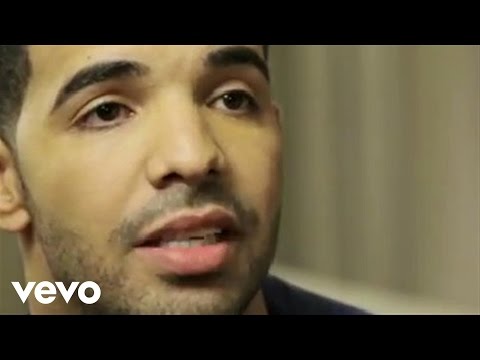 Nothing currently lines up for a strong influx of new artists to continue the legacy of NY greats. The audience for a Skyzoo, or an Action Bronson, or a Torae isn't what it was 15 years ago or even five years ago. Doors for a trap infused Smoke DZA are being swung open, while those recording NY records mostly see blog buzz as a pinnacle of their success. Of the 19 Hip Hop albums receiving placement on SoundScan's top-selling albums report for the beginning of April, only two (Diggy Simmons' Unexpected Arrival and DJ Premier and Bumpy Knuckles' Kolexxxion) could even remotely be sonically or geographically considered as representing New York.
For the first time in history, it's not exclusively the control of major labels that have changed the musical soundscape in New York; it's the artists themselves. Action Bronson, someone familiar to Hip Hop fans and those down with the new Q-U scene, is well respected for his quick-paced flow and witty lyricism. He also presents the characteristics of a traditional NY artist. French Montana, from neighboring South Bronx, makes what you could consider "trap music." Only one has had numerous serious offers from major labels and has been signed (and here's a hint, it isn't our Ghostface influenced friend from Flushing, Queens).
Mass Appeal
"Money talks and bullshit walks / Rap is a hustle ya'll / Only the strong survive I was born to rhyme / Put me on the street I'm goin' for mines" – Cormega, "Rap's a Hustle" by Cormega.
As a journalist, I've had the opportunity to talk to numerous New York Hip hop legends. While some openly embrace newer Hip Hop, some don't. One thing's for certain though, there's a consensus among them that Hip Hop has changed and it's especially changed in New York.
But let's think about those legends for a second. As 2012 reaches the halfway point, we may be in the midst of one of the first years where we won't be able to run to those legends immediately when we want an alternative to the new. Sure we can always reach back for our classic favorites, but who knows if Wu-Tang will ever put out another album, or Mobb Deep for that matter? Nas puts out albums at a rate only rivaled by Dr. Dre, and Jay-Z ditched the traditional New York sound a long time ago. With the 24-hour, 500 mixtapes-a-day Hip Hop world that we live in, it's even easier for them to get buried as well. Even if your favorite emcee still puts out material after 20 years, inevitably their music itself has changed and by now. They may only be a shell of their former glory.
While there's a deficiency in sound, borough representation is also lacking. Gangsta Rap is becoming less and less popular in all areas of the country but in New York, where street names are some of the most famous. But even the traditional talent hotbeds are not being identified as much. Queens may still be putting out talent but when was the last time we heard a Queensbridge drop from someone other than a 90s bread emcee? Lennox Ave may still appear in the videos, but how much do these new artists actually identify with its rich history? Today, the insufficiency of lyricism and street poetry in those representing New York on a wide scale may even be threatening the state of Hip Hop hotbeds thought to be forever strong.
Wrath of the Math
"The funk legacy I pass on / Clearances for high rates / Every time we sample all the past time greats / Stick it in the SP-1200 beat / I make a loop / Lovely way to troupe in the Lexus coupe…"—CL Smooth, "Straighten It Out," by Pete Rock & CL Smooth
Production has changed almost as much as emceeing has. A preference for the sound of a Cory Gunz or a Clams Casino is much higher than for someone who follows the bloodlines of a Buckwild or a DJ Premier. Even if a newer emcee is in the mood for a Premo beat, it isn't he/she who is supplying the sound–it's Premo.
But it isn't just pure sound that has today's East Coast producers running from the record store and hopping on Garageband– it's also the cost. In a modern structure of quantity over quality, producers and emcees alike are looking for a way to put out a lot of product to stay relevant in a quick and inexpensive manner. Spending a significant amount your publishing on a sample for an album that may also be legally dragged out as well by using said sample is atypical now and equally hard to manage.
Those behind the boards are also finding it cheaper to strictly crank out beats on a computer rather than going out and grabbing the old SP-1200 (or even a newer E-mu model) traditionally used by many New York producing greats. This definitely cuts costs but with less and less producers using it, or something similar, we've lost a critical characteristic that resonates though the genealogy of our NY pioneers. Technically, one can sample using a computer as well. But few producers have mastered the art of giving a digital sample that trademark, dusty quality. Sampling is an essential aspect when creating Hip Hop music throughout the world, but is most associated with New York as it created the sound we always grew to know from that area. Remember, Hip Hop music was born from sampling and Hip Hop was born in New York.
Hand It Down
"Now it's our time to shine and the tables is turned / And motherfuckers aggravated 'cause we getting some burn / This don't go for everybody just a few niggas swole / Probably 'cause they favorite rappers ain't in control / But just let go of the past / Because it's hurting your hands / And pass it over to the next generation of fans…" –Bun-B, "Quit Hating The South" by UGK.
So what is the future of New York sound? Is The Bridge really over? Commercialism has always taken artists out of his/her traditional sound expectations. Once Nicki Minaj inked a deal with Young Money, no one expected her to make a dirty Queens record. As a commercial artist and one that is heard by mass audiences all over the world, not many immediately identify her with New York. For her career, it's not about Hip Hop; it's about record sales. What sets her apart from someone like an A$AP Rocky is, he never had an interest in making New York sounding songs, signed or unsigned by a major.
Ironically, it's some of the youngest among us that want to bring back an era they never lived. Joey BadA$$, a buzzing New York artist from Brooklyn, recently told me he wanted to "bring the golden age back." Joey BadA$$ is still in high school and was technically born after that era even happened. As much as I applaud that notion and like his music, it's almost as if he's notable for presenting NY nostalgia–bringing it back instead of continuing it. Truthfully, I hope more Joey BadA$$ types receive hype just for the musical aspect. As we move further and further from the age that spawned traditional New York sound, it will be up to those like BadA$$ to continue on their best interpretation of that aura. We don't need to go back to 1995, classics can never be recreated. And the Golden Era is just that–an era. The boom bap sound will never become obsolete. There is still a sizeable audience for it. But as we progress to new movements, and generations stack upon each other, New York sound will become less and less the defining sound of a culture it was in past decades. Even if it's no longer commercially viable or dominant, it will always remain the example of stylistic dominance that occupied Hip Hop music for over 30 years. I think there's significant value in that.
Classic, New York Hip Hop's relevance will be dictated by the fans. There are thousands and thousands of people who listen to time-honored NY tracks everyday. It's up to them and listening audiences alike to support artists that create a sound that may not exist on a wide-scale in the years to come. There's no need to choose between–variety is healthy; just choose both. Regardless of what actually happens, I know that I will always hunt out those artists that represent a more conventional New York and the next time I hear a "Shook Ones" or a "Protect Ya Neck" pop randomly into my ears, it will only inspire my search that much more.
Paul Meara is a Columbus, Ohio native who has contributed to HipHopDX since 2011. He is also the Founder/Editor-in-Chief of PaulMeara.com and a senior at Ohio University. Follow him on Twitter @PaulMearaDotCom.