Dwayne Michael Carter's peculiar and storied trip to the top of the Hip Hop mountain peak has been nothing short of incredible. At the delicate age of nine–when most of us are playing in sandboxes and getting dressed by our mothers–Wayne was busy signing a recording contract with Cash Money Records and becoming the label's youngest artist. Over the next 20 years, Wayne would embark upon one of the most exhilarating and successful runs that the music industry has ever witnessed, dropping the supply-and-demand concept on its head while delivering track after exciting track at a frenetic pace. Some estimates put the total in the mid-thousands.
Amongst this litany of recorded material, one can't help but to wonder what to make of it all. According to the Guinness Book of World Records, Wayne's landed 82 hits (including guest verses) on the Billboard Hot 100 over the last decade. Some have been massive ("Got Money"
, "Swagga Like Us", "Motivation"), others trend-setting ("Bling Bling"
, "Make it Rain"), and even a few genre-sprawling efforts ("Prom Queen"
, "How to Love"
). Nevertheless, for the specific reasons given below, the following ten songs have been the most crucial in furthering the career of Lil' Wayne.
May 1999 – "Back That Azz Up" (Juvenile f. Mannie Fresh & Lil Wayne)
Why It's Important: Arguably Cash Money's biggest song to date–imperative that Weezy hopped on it.
Key moment: The "drop it like it's hot" refrain spawned future singles by both Wayne and Snoop Dogg while forever etching itself into Hip Hop's lexicon.

Hyper-addictive and forever a dance-floor staple, the signature track of Cash Money's pre-Nikki Minaj and Drake period featured a brief but memorable appearance from, a literally, "Lil" Wayne. As he had done often during his pre-pubescent days on the mic, Weezy deferred to elder statesmen Juvenile and Mannie Fresh and let them preside over most of this gloriously misogynistic ass-dropping anthem. Let's face it, they were more talented and deserving at the time anyway. However, despite their dominance, Wayne wouldn't be held down and left a long-lasting impression on a Southern pen-and-pixel era classic.
October 2004 – "Go DJ"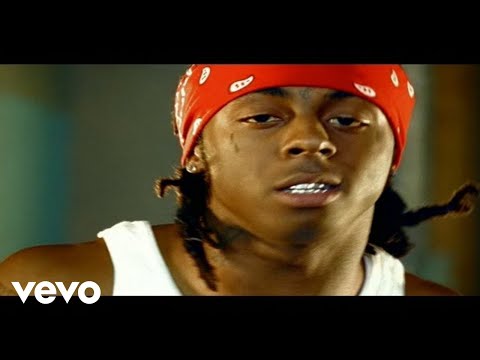 Why It's Important: The debut of the new flow.
Key moment: "Cause the flow is spazmatic, what they call insane / That ain't even my mothafuckin' aim I get dough boy!"
Perhaps reinvigorated by the simple-yet-pounding Mannie Fresh soundbed, Wayne–sounding more focused than ever–shed the rapid-fire rhyme scheme he employed during the Hot Boyz era in favor of a new, slower flow. Deliberate, poignant and a definite sign of things to come, this new delivery allowed Weezy's rhymes to sink in to Inception-level depths. Did Philly rapper and one-time CMR member Gillie Da Kid have a hand in developing Wayne's new and improved style, as has sometimes been speculated? We'll probably never know. However, backed by one of the most recognizable basslines of the past decade, "Go DJ" was the perfect platform for Wayne to introduce Flow 2.0.
December 2004 – "Soldier" (Destiny's Child f. T.I. & Lil Wayne)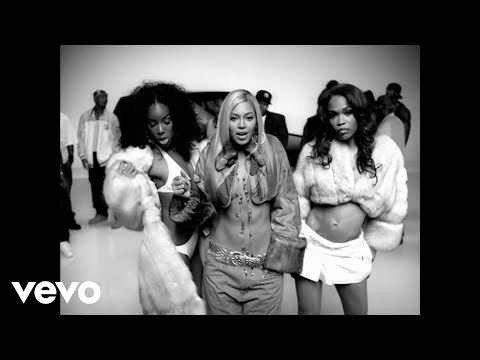 Why It's Important: Showed he could stand toe-to-toe with music's elite.
Key moment: The song's video, in which he convinced Beyonce to "Please say the baby."
For the first and conceivably last time, one could suggest–and it wouldn't be a ridiculous suggestion–that in 2004 Lil Wayne was actually the third most prominent name on this track, behind lead artist Destiny's Child and it-rapper of the moment, T.I. Much like the aforementioned "Back That Azz Up," the importance of this song to Wayne's career lies almost solely in the simple fact that he was, thankfully, a part of it. Presumably inspired by former Hot Boyz brethren B.G. and his semi-successful "Cash Money is An Army"
campaign (and quite possibly the only reason Wayne was picked for this song in the first place), an audibly nervous Weezy mustered up just enough courage to spit a charmingly competent guest verse on his most high-profile song to date.
July 2006 – "Stuntin' Like My Daddy" (Birdman & Lil Wayne)
Why It's Important: The birth of the swag.
Key moment: With a mouth full of ice, Wayne challenges his critics to "Show me my opponent!"
"Bitch I'm paid, that's all I gotta say." Once a boyish, not-quite-sure-of-himself child prodigy, it was the first single from his Like Father, Like Son collabo album with Birdman Sr. that truly solidified Wayne's now larger-than-life swagger. Riding the lush T-Mixx beat to perfection, Weezy attacked the track with enough charisma to blush the cheeks of a 1988 Slick Rick. When Wayne spits, "Where I'm from we see a fucking dead body everyday," he may as well be talking about this track–because he absolutely bodies it. The coronation occurs during the third verse when Wayne, mid-sentence, takes a pull from his likely triple-stacked Styrofoam cup and begs his critics to offer him a worthy adversary. King Hov may have invented swag, but it was Lil' Wayne that perfected it.
April 2007 – "We Takin' Over" (DJ Khaled f. T.I., Lil Wayne, Rick Ross, Fat Joe, Birdman & Akon)
Why It's Important: Turned Wayne into a Hip Hop superstar.

Key moment: "Feed me rappers or feed me beats!"
Clearly brimming with ambition and in the middle of a prolific mixtape run, Wayne dialed up the goosebump meter for his scene-stealing appearance on this 2007 DJ Khaled posse cut. Given the reigns for the song's final verse–momentous in its own right considering the roster of artists–Wayne waits patiently for the haunting screams of Danja's church choir to reach their crescendo, and then pounces on the track as if he was in Hip Hop 101 and this was his final exam. A nearly riot-inciting concert staple, (including the crowd-favorite "Feed me rappers or feed me beats!" line) the breathtaking final verse on "We Takin' Over" was a watershed moment that will one day make its way onto Lil' Wayne's Hall of Fame plaque.

Why It's Important: When Lil' Wayne became cool.
Key Moment: "Miss Ciara you are colder than blue, and baby I ain't talking to nobody else but you."
Continuing the hijack-and-improve-upon tradition he established on his Draught and Dedication mixtape series, Weezy grabbed the best song of Ciara's career and took it to an even higher place. In a slight twist, Wayne made the conscious (or likely, unconscious) decision to rearrange this overtly sultry R&B tune–as opposed to the hardcore Rap tracks he had normally picked to dismantle–and it truly made him unique; and more importantly, cool. If there was ever a Hip Hop song to make love to, Wayne's seductive open love-letter to Ciara is the one.
Why It's Important: When non-Rap fans started taking notice.
Key Moment: "I can mingle with the stars and throw a party on Mars / I am prisoner locked up behind Xanax bars."
Wayne officially became Hip Hop's evil (Emo?) genius with this abstract, drug-fueled ode to all things hallucinogenic. Full of non-sequiturs and over a downright frightening sample, the creepiest song of Wayne's career grabbed those outside of the Hip Hop community (hipsters, stoners, Radiohead fans) and dragged them aboard the Wayne Train. "Swimming laps around a bottle of Louis the Thirteenth / Jumping off of a mountain into a sea of Codeine." Yikes! Sounding more Kurt Cobain than Southern gangsta, it was the eerie and beautiful "Feel Like Dying" when Lil' Wayne became more than just a rapper.
March 2008 – "Lollipop"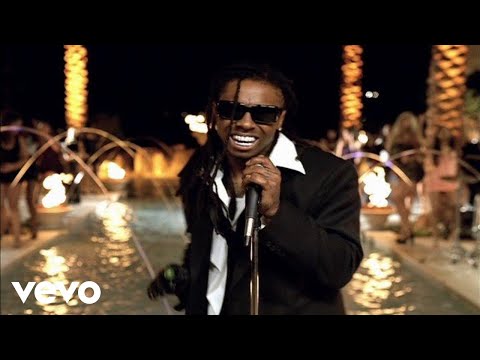 Why It's Important: The pop crossover.
Key Moment: Too many to list.
The biggest song of 2008 and Wayne's first number-one single, "Lollipop" did for Weezy what "Big Pimpin" had done for Jay-Z almost a decade earlier–it officially cemented his place in the pop world. This was the song Wayne had been needing, something he had waited his entire career for–a smash hit that would rattle trunks from California to New York, absolutely own the summer, and propel his magnum opus (Tha Carter III) to one of the biggest sales weeks in Hip Hop history. Dirty enough to bump in the streets and glossy enough to fuel the clubs, "Lollipop" remains one of the most parodied and pop-culture referenced tracks you'll ever hear.
April 2008 – "A Milli"
Why It's Important: Provided a boom-bap rebuttal to "Lollipop" and it's R&B implications.
Key Moment: The opening bars; which can be recited by everyone from Asher Roth to Barack Obama.
Branded by various publications as the best hip-hop song of 2008, "A Milli" couldn't have came at a better time for Wayne. The precedent that "Lollipop" threatened to establish was a dangerous one; following up that sexy, for-the-ladies lullaby with anything other than a menacing street-anthem would have bordered on career suicide. Luckily, Wayne blacked out all over Bangladesh's 808 convention and unleashed a grandiose tongue-lashing aimed at any and all of his detractors. "They say I'm rappin' like Big, Jay, and Tupac, Andre 3000" quips Wayne on the track's final verse. Braggadocios? Yes. Hyperbole? Maybe. However, one can't argue that "A Milli" brought Wayne back to his mixtape roots and ensured fans that Tha Carter III would be a well-balanced force to be reckoned with.
December 2010 – "6 Foot 7 Foot"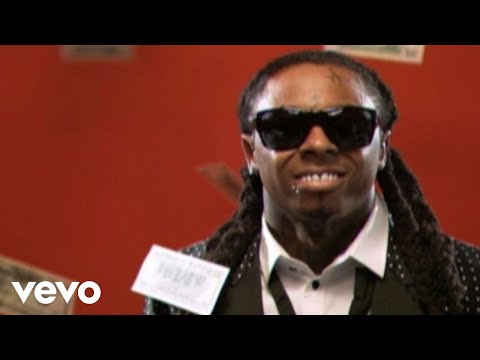 Why It's Important: Dominance reestablished.
Key Moment: "So misunderstood but what's a world without enigma?"
The dazzling and triumphant "6 Foot 7 Foot" still feels as fresh on Tha Carter IV release day as it did during its iTunes premier a full eight months prior. Conceptually similar and sounding like a steroids-injected version of T.I.'s "I'm Back", it was clear that Weezy had stepped out of Rikers Island with a vengeance; more specifically, it was time to transport everyone back to Planet Weezy. Judging from the intensity and clarity of his voice, it's as if he didn't utter a single word while in prison – this is, vocally, one of Wayne's strongest performances. Absolutely dripping with memorable lines, "6 Foot 7 Foot" instantly reinvigorated the public's love affair with Lil' Wayne and left them yearning for a new album. Excuse his charisma.
Ryan Redding is a freelance music journalist and former employee of Atlantic Records. He currently resides in Pasadena, CA. He can be contacted at DoubleR2000@hotmail.com.