With the release of Krizz Kaliko's Son Of Sam, Strange Music adds on to its ever expanding catalogue. This year, the Missouri label has released albums from Tech N9ne (Something Else), Ces Cru (Constant Energy Struggles), Brotha Lynch Hung (Mannibalector), Kutt Calhoun (Black Gold) and more.
Besides the quantity of releases, the label is also putting up inspiring sales for an independent (Kaliko's Son Of Sam landed at #56 on Billboard's Top 200 with first week sales of nearly 8,000 albums sold). With this in mind, Kaliko highlighted five of his favorite Strange Music songs in an exclusive interview with HipHopDX, curating a selection of tracks from himself and Tech N9ne in particular that seem to hold a special relevance while on tour.
"I would say, for me, a song called 'Spaz,' [that] comes from me," he says, in reference to a single from his 2012 LP Kickin' And Screamin'. That album, which arrived in May of last year, represents Kaliko's biggest career success, arguably artistically as much as commercially (it debuted at #42 on Billboard's Top 200). The song, like almost every track on the record, was produced by frequent Strange Music producer Michael "Seven" Summers.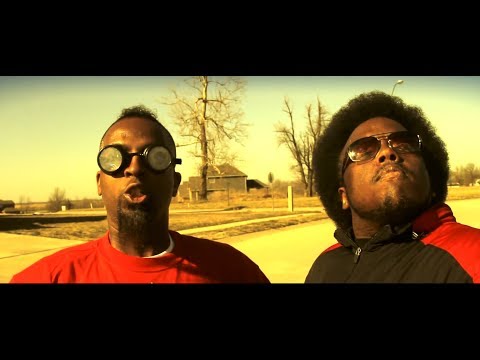 Kaliko continued with a selection from the label's 2007 album, Misery Loves Kompany, which showcased a tracklist mostly built out of collaborations with its flagship artist, Tech N9ne. The song, "Midwest Choppers," is also the first of a three-song installment. In classic Strange Music style, the Tech N9ne, Dalima, D-Loc and Kaliko song is characterized by an incessantly rapid-fire delivery throughout.
Kaliko's third selection carried on the Midwest pride with "Welcome To the Midwest," a song culled from Tech N9ne's 2006 album, Everready (The Religion). "We even sang like Rat Pack style, like old Dean Martin style," he said of the song.
Krizz Kaliko Loves "Caribou Lou"
The singer-emcee continued with another Everready selection in "Caribou Lou." "[That's] another Tech song, which is [about] a drink that's the most popular," he said of Tech N9ne's first gold single. "Anytime we do that, people go crazy and the bar usually sells out of [Bacardi] 151, Malibu Rum and pineapple juice [laughs]."
Kaliko capped off his list with another track from Tech N9ne's "collabos" series, this time from 2009's Sickology 101. "And I would say, what's another that's just my favorite? 'Dysfunctional.' So most of those are Tech songs, you know, and all of them are collaborations that we did together. That would be my Strange Music Top 5."
Before the interview was over, Kaliko interjected with one last selection. "We could do a bonus one, 'Anxiety,'" Krizz said. "That's my song." "Anxiety" appeared on Kaliko's first solo album, 2008's Vitiligo, a title referencing the condition of the same name from which Kaliko suffers that is characterized by depigmentation of skin. The song set the tone for Kaliko's career-long portrayal of his own mental health.
Related: Krizz Kaliko Says "Son Of Sam" Is "A Little Bit Of A Liberation"