After An Unfinished Version Hit The Web Years Ago, Fans Finally Get An Official "Dead Presidents 3" Release
After keeping the industry on its toes by releasing his twelfth studio album initially through non-traditional channels (and with little lead-up), Jay-Z went on to engage fans on his often dormant Twitter account earlier this week. The exchange took the social media site by storm and quickly spawned the drop of the unreleased culmination of Jay's career-long "Dead Presidents" series. After being questioned about the song, which first saw the light of day in an unfinished draft nearly six years ago, Jay quickly deferred to longtime collaborators Young Guru and Just Blaze with permission to release the track themselves.
RT @JordanJClemons @S_C @S_C is there a finished version of DeadPresidents 3#MCHG [Just or Guru has it I give them Twitter permission to GO]

— Mr. Carter (@S_C_) July 8, 2013
The first iteration acted as Jay's lead-off single from his debut album, Reasonable Doubt, in the winter of 1996. That song, which was quickly certified Gold by the RIAA that June, would eventually be left off Reasonable Doubt but nonetheless functioned as an exceedingly successful non-album single.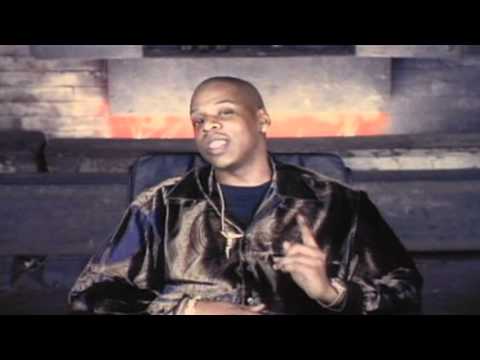 The Ski Beatz produced track would however appear on Jay's first album in the form of the aptly titled sequel, "Dead Presidents II." While longtime Hov fans will no doubt have a fondness and familiarity with both tracks, which share a beat and Nas sampled hook, it is really the sequel that has come to characterize the title for many, particularly with forever memorable lines like: "Can't stop I / From Drinkin' Mai-Tai's with Ta-Ta / Down in Nevada, ha ha / Poppa, word life / I dabbled in crazy weight without rap, I was crazy straight / Partner, I'm still spendin' money from eighty-eight."
The latest track is a nostalgic trip down memory lane as Jay spits a flow reminiscent of the original and continually references the series in the verses: "Yo my life ain't rosy / But I roll with it / My mind was fine till the dough hit'er / Then told me that the Mo' did it / And now it's Kosher, shit is so Hasidic / I blow a digit on the diamond."
J. Cole And Wale Team Up On A Jake One Banger
After releasing two of the year's biggest albums at the end of last month, J. Cole and Wale reignite a working relationship that has spawned several other songs, including their hit, "Bad Girls Club," from 2012. The new song, which features production from Seattle heavyweight Jake One, finds both emcee's rapping about "lames" and their own conquests, Cole raps: "It's a shame, nigga's lam, this is fame for ya / I gotta be the only one that didn't change for ya / I saw ya sortin' through trash and brought change for ya / Open up their lane, do I gotta say names for ya? / And I ain't even flexin." Wale has also confirmed that Cole will be featured as an integral producer on his next album with Jerry Seinfeld entitled Album About Nothing.
Another Tony Touch 50 MC's Track Rises Quickly
After the Eminem single "Symphony In H" gathered steam quickly weeks ago for Tony Touch's latest mixtape (that track has maintained a spot on our top ten ever since), an almost complete Slaughterhouse cipher is the next to strike big. With Royce Da 5'9, Joell Ortiz and Crooked I on deck, the song maintains the Slaughterhouse vibe of punchy battle raps delivered to nobody in particular, Royce raps: "That's why my legacy starts where your era begins / I'm taking over this franchise like Jeremy Linn / Ya'll niggas buying your own albums, you pay to sell / Who dare to compare an Alpha to a Beta male?"
A Leaked Black Skinhead Video Excites Fans Before Being Pulled
While it wasn't meant to have been released, Kanye West's latest video for the Yeezus cut "Black Skinhead" got fans talking quickly before it was pulled. After the leak, the new father took to Twitter to lament the release as "heartbreaking."
Me and Nick Knight have been working on this video for 5 months and for creatives it's heartbreaking when something like this happens.

— KANYE WEST (@kanyewest) July 9, 2013
And to who ever leaked the video… FUK YOU!

— KANYE WEST (@kanyewest) July 9, 2013
Fans can expect the official video to be released sometime over the next week.
The Top 10 Most Popular Hip Hop Singles The Week Of 7/8/13
1. Jay-Z – "Dead Presidents 3"
2. J. Cole & Wale – "Winter Schemes"
3. Joell Ortiz, Royce Da 5\'9 & Crooked I – "Slaughter Session"
4. Kanye West – "Black Skinhead" [Video]
5.Redman, Method Man & Erick Sermon – "Let\'s Go"
6. Kanye West f. Chief Keef & Mano – "Hold My Liquor Remix"
7. Mayer Hawthorne f. Kendrick Lamar – "Crime"
8. Beanie Sigel & Jay-Z – "Where Have You Been"
10. B.o.B. – "That's How You Feel"
Related: A HipHopDX Interview With Jay-Z: The End Or The Beginning?