As entrepreneurs and big name corporations take over Austin, Texas each March for the no longer hushed music week of the South By Southwest conference and festival, showcases have become the primary means of promoting their brands to attendees. This past week Supalive Media's co-founder Ashley Adams joined forces with Marcel Friday, founder of Whutupdoe.com for Raise It Up, celebrating Detroit, Michigan's underground scene with an assortment of guests from all over.
Now residing in Los Angeles, California the Motor City native Marcel Friday has built a brand around loyalty to his BLAT! Pack camp, a team of independent emcees and producers determined to extend the city's rich Rap legacy. Marcel's clientele includes Red Pill & Hir-O, a group who sought to make a statement with their LP The Kick released through Fat Beats Records this January. Regarding their come up, Red Pill says "We started out focused on getting the veterans of the Michigan scene to pay attention to what we were doing and it got bigger than that." Speaking on the group's mission, producer Hir-O says "I think the album has let people know that we're a serious act in this Hip Hop scene and that clearly we're not just doing it for a hobby or for fun." As for the near future, fans can look forward to Pill's next album on Mello Music Group with underground producer extraordinaire Apollo Brown and emcee Verbal Kent as the group Ugly Heroes and much more with his partner Hir-O.
Skyzoo Talks "Spike Lee Was My Hero" Single
One supporter of Ashley's is Skyzoo, who performed at SXSW prepping for an international tour, both promoting this past fall's critically acclaimed A Dream Deferred. Speaking with HipHopDX the effect of his single "Spike Lee Was My Hero," Skyzoo says "I think it's helped me get recognition from a different crowd of people who may be Spike Lee fans that were Hip Hop heads who haven't listened to it in years because it's not what they remember it as. They see something with his name, they click to watch and they see him in it, and they'll buy the album or the single to get familiar with the music. Then they say 'This is something that reminds me of why I fell in love with Hip Hop in the first place,' and now they're a fan. Singles and videos are supposed to draw more people in and keep the audience momentum wise." Always seeking to stretch the limitations of his creativity, Skyzoo has recently taken his talents from music into film as an actor and producer involved with Stacey Muhammad's web series For Colored Boys.
Willie B Discusses Impact Of Kendrick Lamar, Black Hippy & TDE Production
Another guest of honor at Raise It Up was producer Willie B, a force to be reckoned with given his extensive track record with Kendrick Lamar and the Black Hippy crew. While his newer accolades include Apollo The Great's video for "Above The Sky" being supported by MTV Jams and placements with esteemed artists such as Joe Budden and Def Jam's Jhene Aiko, his modesty never forgets the moment his career took flight towards prominence. Willie B says to DX, "[Kendrick Lamar's] 'Rigamortis' catapulted me and gave me a platform where people could see who I was and it got me into certain doors. Also getting the Wale record ['Fa We We'] was pretty cool, it ended up being one of his favorite records [on recent mixtape Folarin]." Always the competitor, contemporaries who inspire him to stay sharp include DJ Khalil, !llmind, and Just Blaze, but Willie B says his hometown's lesser knowns keep him on his feet, noting "Jansport J, Tae Beast [from Top Dawg Entertainment's in-house crew Digi+Phonics] and Kaleem "Sincere" Wasif are the three that make me want to go back and cook up some more shit". As for what's next, Willie B says the sky is the limit as listeners can expect a lot more work with TDE, Freddie Gibbs and possibly even Childish Gambino.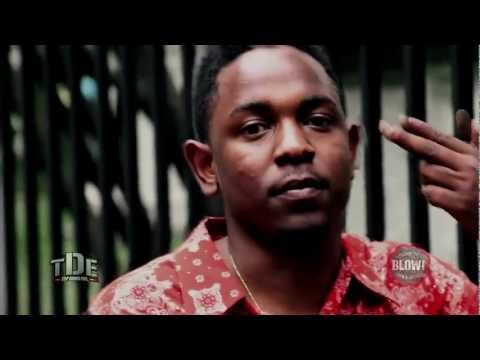 The afternoon's festivities were named after the brainchild of organizer Ashley Adams, as she explains "I started Raiseitup.com as a crowd-funding site for people who are passionate about something, whether an artistic or community improvement project to raise awareness and have funding. If you've come up with something that will have a positive impact on the world, you can expose the people in your network and beyond to it, allowing them to invest in you." As for what separates her start-up from the likes of Kickstarter, she says "As an attorney who has worked in finance, I help people understand how their projects will ultimately be distributed to the marketplace. We help from the beginning to the end, where a site like Kickstarter is the middle ground with trying to raise money and it doesn't care about anything beyond that."
To close the day out, Marcel Friday spoke to his grander vision saying "I love my Detroit artists, but Im also about taking that brand and moving it outside of Detroit. A lot of artists get stuck in that local celebrity mentality, and that's an oxymoron. There's no such thing as a local celebrity, it's all about branching out, expanding your horizons, going places and doing things that you've never done before to get where you want to go. If I can take someone from 7 Mile and put his music next to a Kendrick Lamar link and someone clicks it because they went there for Kendrick, then I've done my job."
RELATED: Skyzoo Discusses A Dream Deferred, Acknowledges Missed Lupe Fiasco Verse & Spike Lee's Co-Sign [2012 INTERVIEW]