Vocalist Jhene Aiko has a long road of dues paid. She's been appearing on recent works by Ab-Soul, ScHoolboy Q and Kendrick Lamar as well as Big Sean's forthcoming Detroit LP. Among producer/executive No I.D.'s first signings at Def Jam Records, Jhene is part of the new guard in the R&B genre – and she doesn't even embrace the categorization.
The Los Angeles, California native began her career as a child singer, and earned her stripes under B2K in a series of soundtrack and compilation placements a decade ago. After a hiatus in the mid-2000s, Jhene has returned to the industry a woman, with stories to tell and a cup of liquor in her hand. Hardly the Pop star, Aiko tries to put her life in song, and she's been able to bond with a similar movement in Hip Hop. Presently on tour with Nas and Lauryn Hill and working on her debut, Souled Out, Jhene Aiko spoke to HipHopDX on election day about her bond with T.D.E., why she considers herself a lyricist and more.
HipHopDX: The last 12 months have to have been something amazing in what seems like a long, persistent career. How has it felt for you, from being signed by Def Jam to going on tour with two of the biggest artists in music in Nas and Lauryn Hill?
Jhene Aiko: It's crazy, really. Everything is kinda happening randomly. I'm the type of person where I don't have expectations for things. In dealing with life [in the music industry], you're gonna deal with a lot of disappointment. My manager, who is basically my sister, she [keeps telling me the news]. And the news keeps getting better and better over the past year. I'm just takin' it all as it comes, and just appreciating it one thing at a time. The tour for me is my favorite. First of all, [performing] is my favorite thing to do; I could do that for my whole life, just be an artist who tours for the whole year. This was one of my favorite things so far.
DX: You've been persistent for the last decade. When you took a break some years ago you had your reasons in wanting to be with your family. But in all of that label, the different deals and projects, how have been able to manage times of defeat?
Jhene Aiko: I don't really call it defeat. I haven't figured out life quite yet, but I definitely look at things like timing. There are so many people with the same dream. I feel like every one can realize their dream, but everything is in timing. I learned that from an early age. When I was in elementary school, I was in a group. We had this manager that was gonna get us on this tour to perform for the troops. Of course we're super excited and we're planning and getting books [about] Japan and all this, and of course it fell through. That was my first major disappointment. I just remember that feeling. It's all in timing. You expect something to happen and you really want something to happen, it's not a defeat, it's not something bad, it just means it's not the right time or it wasn't supposed to happen anyway. I just look at the glass half full.
DX: Musically, it feels like we're in an era of honesty. Your songs are very honest, very transparent, and even deal with some tragic stuff in your personal life. Does it ever take a toll on you when you leave the studio and put it all out there?
Jhene Aiko: While I'm doing it, it's definitely taking its toll on me. Sometimes it's a fresh topic or a fresh feeling. While I'm writing the song I really have to understand what I'm feeling. I'll put myself through it just to express it. Literally and physically, I'll be tired; I'll feel like I just ran a marathon because I'm puttin' myself through it just to make one three-minute song. For the most part, when the song is completed, and I'll listen back to it and reflect, it's like a healing process. A lot of times it means that I was able to come to terms with whatever I was going through. This album is a "if I make it out alive" type of thing. Each song is a piece of me, and I don't know if I'm gonna get any of those pieces back.
DX: Mixtapes are taking on a whole different meaning than they had 10 years ago. Frank Ocean had one last year, your Sailing Souls grabbed the fans this year. Do you think mixtapes or free projects are expanding into all genres?
Jhene Aiko: Yeah. Because of the Internet age, you can everything for free anyway. It's gonna be standard now. People want you to prove to them first that you deserve their money. When I first started putting together Sailing Souls, I didn't know about Frank Ocean's [Nostalgia Ultra] or The Weeknd doing a mixtape; I guess it was becoming popular. Everybody was like, "You should save these things to shop around with your demo." I was like, "No. I think people would appreciate that if I gave 'em something that was more like an album and gave it to 'em for free."
Jhene Aiko Discusses Getting Down With Kendrick Lamar
DX: Hip Hop seems to love you right now. You're on tour with two Hip Hop legends right now. But I have to flash back to 2010, before you had this relationship with T.D.E. and Black Hippy. You were on Overly Dedicated project/album by a much more regional, more blog-covered Kendrick Lamar. Tell em about getting down on that…
Jhene Aiko: Los Angeles is a small place when you're doing music, and the music industry is small anyway. [Kendrick Lamar is] from L.A., his management is really close with my management. I know people in his management aside from music too. They came to me and were like, "We have an artist…" and I said yeah, just because of the personal relationship. When I got in with him, I had only done two or three songs for my mixtape. I don't know what I wanted it to sound like, and I was still, for the majority, going off of how I felt. When I had that session with Kendrick, I hadn't heard of him. We started writing some stuff and we picked the beat. It was so easy, so organic. At one point, he had accidentally picked up my phone and saw my notes 'cause we were writing to the same song. He was like, "Your notes look like my notes. That's crazy!" He was confused. It looked familiar to him. Just from that, as we were doing the song, we [clicked]. We connected musically. Unfortunately, that's the only song we've done together but after that when I met all of T.D.E. in that session, we all connected on different levels of creativity. We're all from the same place. I'm in love with the art of Rap and lyrics. I consider myself a lyricist more than a singer, more than a writer, more than a R&B artist. Joe Budden told me when I met him, "When I write down your lyrics, it looks tight. It doesn't look [randomly] put together." I take pride in that and I saw that in Kendrick. I'll always work with them because not only are they extremely talented, but the movement that they represent. With Ab-Soul especially, I love the message in the music. It's not just nonsense.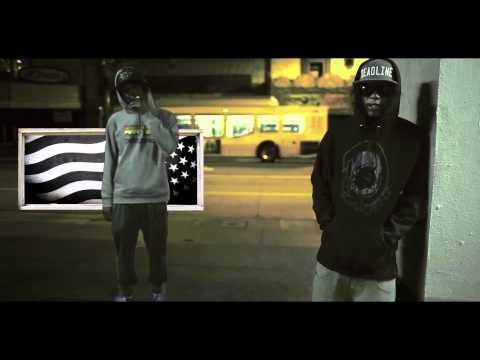 DX: Do you sense that there are people that primarily buy Hip Hop albums or listen to Rap that will gravitate towards your music even if its in a different medium or delivery?
Jhene Aiko: The perfect example: last night we were in Baltimore. I didn't really know what to expect. I don't know where my fan-base is, other than Twitter. [Laughs] It looked like the audience was largely male. You would expect that if you're comin' to see Hip Hop you might not want somebody to sing to you, a "R&B act" would go over well. It was so surprising. Each song that I do you'd see the crowd get more and more into it. A part of that is that I don't really consider myself an R&B artist because of my image and everything. I don't come out on stage with dancers, I'm not doing choreography. I come on the stage with a cup of Hennessy. The Hip Hop crowd relates to it. They see that I'm up there and I'm just gonna tell some stories. That's the audience that I want. I don't want the audience that expects me to do a back-flip and hit all these notes. I always pay tribute to Tupac in the middle of my set [too].
DX: You're working with No I.D., who's A&R'd and produced so many great albums by Common, Kanye West and others. Tell me about his hand in your debut album and how it's sizing up…
Jhene Aiko: With No I.D., the reason that I even decided to do this major label deal through him is because from the first time meeting him, that he wasn't a label head, he wasn't a suit. He was a creative person, just understanding my direction and my vision. He was like, "It seems like you have your vision and know what you're doing, and that's what I want in my first signing." He basically said, "Who do you want?" and he even said that he didn't have to produce for me. Even the label, even Joey I.E., who's the label president, he said "We're rollin' with you." That's so comforting. No I.D. came out and made some stuff from scratch. I'm so happy that I have that. He's so humble and so confident in me that it makes me feel even better about my music.