After numerous mentions from both parties in regards to a joint project featuring Kendrick Lamar and J. Cole, Kendrick took some time to speak on the project's inception during an interview with AlLindstrom.com.
According to the Compton rapper, the idea for a joint album came about after the two rappers met on the set of the XXL Freshmen cover featuring J. Cole and then met in Los Angeles to work on a handful of records.
"He's a real good dude. His music is incredible. Years back when I met him at the XXL shoot, his cover, we just chopped it up," Kendrick explained. "Met back in L.A., knocked out a few records, and decided to do a project. The ultimate thing about it is two young, aggressive cats in Hip Hop just trying to continue the essence of rap. That's why a lot of people look at us as the forefront guys. We'll take that responsibility. We come for an era where we listen to the Jay-Z's, the Nas', the Big's, and Pac's. And we respect that."
Earlier in the interview, Kendrick again put emphasis on the need for newer artists in music and mentioned that as the reason why he chose not to include too many big features on his debut album.
"I like new talent," said the TDE rapper. "That's why I don't reach out for too many big, big features…I like new additions to my sound and people that [don't] necessarily have that look…Just reinventing. That's why I think the game should keep and always be aware of and not be scared to reach out to people that can actually bring something to the table."
Kendrick Lamar's debut album, good kid, m.A.A.d city, is due out on October 22.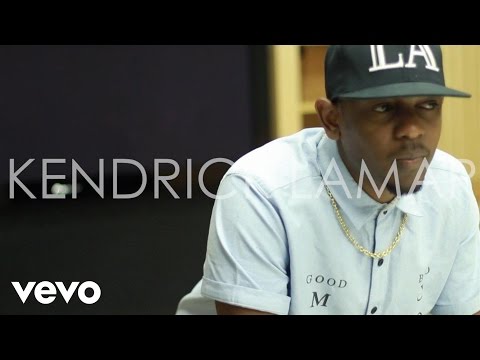 RELATED: Kendrick Lamar Gives Advice To Fans, Talks Why He Doesn't Smoke Weed