With his Aftermath debut good kid, m.A.A.d city just weeks away from its October 22 release, Kendrick Lamar is quickly becoming one of the strongest voices in the younger Hip Hop generation. Now, in a recent interview with Mr. Peter Parker, the Compton emcee relates his advice to aspiring listeners.
He said that he wants his younger fans to know that anything is possible with a little bit of effort. He put his own Compton upbringing into perspective, saying that despite the city's socioeconomic woes, he was still blessed with a number of opportunities that many people worldwide do not have.
"[My advice is] anything is possible," he said. "Actually, my little brother just graduated from that same high school [I attended], so he's got his friends that actually [ask me for advice]. Me coming up out of there lets them know that anything is possible; it don't matter where you at. You could be in the slums – people in Africa…don't have schools or food or anything like that, and you're saying you're coming out of a school in Compton, saying you can't make it, that's foolish."
Kendrick also spoke about why he doesn't smoke marijuana. He said that he used to partake when he was younger, but he grew out his habits and made sure to never use drugs as a crutch in his career.
"I used to smoke," he said. "[Smoking weed] wasn't ever a dependen[cy for me]. A lot of people use it as a dependen[cy], they wake up in the morning angry [and smoke]. It never was a dependent for me, so it never was a crutch, really."
Check out the full interview below.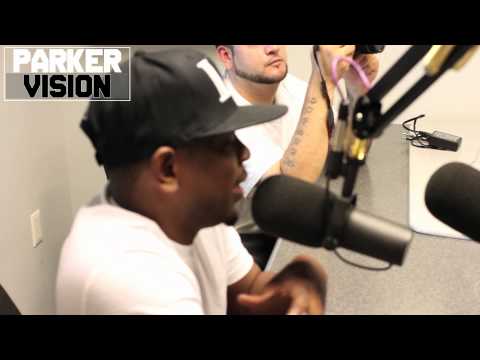 RELATED: Kendrick Lamar Explains "good kid, m.A.A.d city" Cover Art