Between weathering potshots from Gucci Mane and dealing with Iggy Azalea's tiff with Azealia Banks, rapper T.I. has been playing the role of a diplomat as of late. Now, in a recent interview with ThisIs50's Young Jack Thriller, DJ Drama calls on the King of the South to mediate another feud between his musical peers.
DJ Drama said that he feels that T.I.'s friendship with both Young Jeezy and Rick Ross may be the only thing that ends the feud between the two emcees. He said that while he's sure it's not at the top of Tip's to-do list, he hopes that T.I. can somehow help Rozay and Jeezy to bury the hatchet.
"Maybe [Young Jeezy and Rick Ross are] not gonna be friends, maybe they're not gonna go out to dinner, but hopefully, we can probably get some music from it," he said. "I'm thinking now that it's a public situation, maybe that somebody can step in. Maybe Tip can do it…Tip is both of those guys' friend; those are friends of Tip. I'm not gonna say it's the first thing on his mind, but at the end of the day, just like of use – myself included…if it was something I could do, I would love to do that because I respect both of them. it doesn't seem like something that we can't get past."
Check out the full interview below.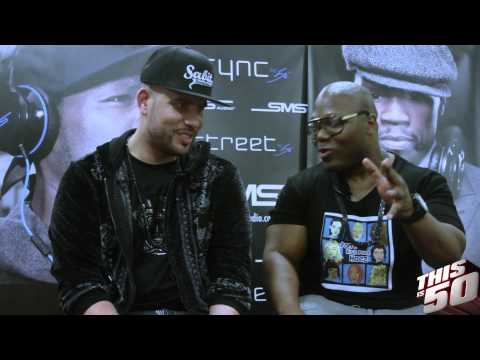 RELATED: T.I. Avoids Involvement In Young Jeezy And Gucci Mane's Feud