Kendrick Lamar recently chopped it up with Yaya Martinez for an interview for her radio show in Phoenix, AZ. During the interview, the up-and-coming Compton rapper discussed what it's like to be at the forefront of the resurgence of west coast Hip Hop and whether he feels any pressure in the position. K. Dot explained that while he doesn't feel the heat to carry the torch for the west, he'd rather ensure that his craft is up to the standards he has set for himself.
"You know the big difference why it's not even pressure? Because I always had this pressure from the moment I picked up the first pen and started writing," he explained. "A lot of people don't understand that, they'll be like, 'Man, you ain't stressed out?' I'm like, nah, because the day I picked up that pen to write, I always wanted to be the best at it. I never wanted to be number two, ever. So I felt like it was pressure every time I wrote my rap – it's gotta be the best rap, it's gotta be the best song, and eventually, it came around to be it's gotta be the whole total package. I always kept high standards for myself, so by the time everybody caught on, I had already been good."
K. Dot also spoke on his collaborative work with ScHoolboy Q, Ab-Soul and Jay Rock as a member of Black Hipppy. He explained that he thinks what makes the group so successful is that at the end of the day, they were their own solo artists before the group and that will ensure that individual egos don't come in the way of the music. He also added that fans can expect to see an album from the group in the near future.
"I think the reason for most groups breaking up is because they don't come in the game having their own entity as far as their own artists," he explained. "They come in just being a group, and then at the end of the day as the years pass, you're gonna have conflicts as far creativity, personalities and people are gonna space out and wanna do their own things. So what we did, we wanted to solidify these individual artists first and give them their own sound and then come together as a group."
He added, "The plan man, is ASAP, move and give the world this album. We've been working, the whole time we've been working…ain't nothing stop. Nothing really changed, the music ain't changed, the only thing that changed is the shows."
Check out the full interview below.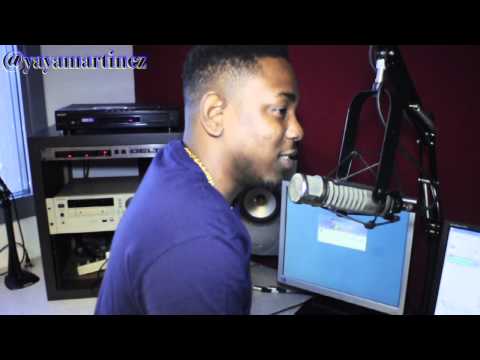 RELATED: Kendrick Lamar Recalls Battle Rapping At School, Calls Kim Kardashian "Worn Out"